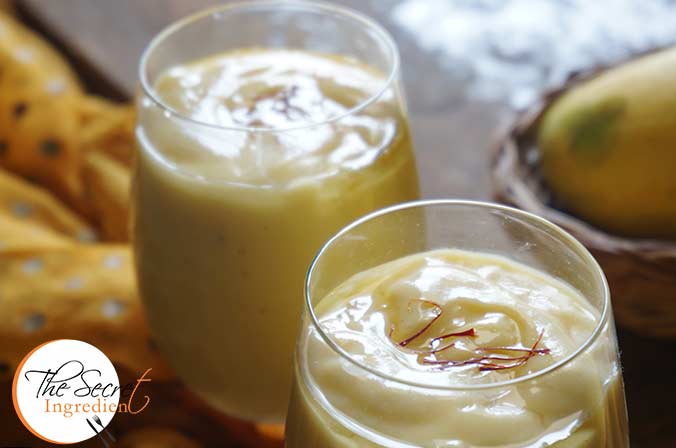 Mango is known as the king of fruits for its deliciousness and taste. In India we get a lot of varities of Mangoes which have a unique taste and texture. So the entire summers we are literally under the spell of mangoes. You can eat mangoes just like that or add it to your food, drink it like a beverage, make a pickle with it and even satisfy your sweet craving by making desserts with it.
In the recent past I have added a lot of mango recipes to my blog which fortunately covers all the aspects of this versatile fruit. But then there was something which was missing, it was Mango Lassi. Strangely, it is something I haven't had ever in my entire life. But my friends outside India keep talking about it. Its funny how a drink associated with Indian food is popular outside India and we Indians are pretty much not acquainted with it.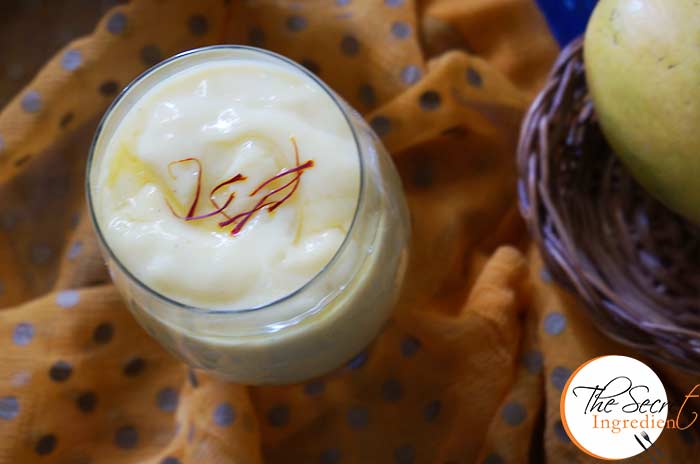 So I decided to give it a try. It was so delicious that I began to feel why I never got to try it before 😉 If you are one of those who hasn't tried mango lassi before, I think its high time you do that before the entire world knows how delicious it is and you are the only one left 😉
Directions:
1. Cut the mango in slices and scoop out the pulp with a spoon. Put all the pulp in a blender.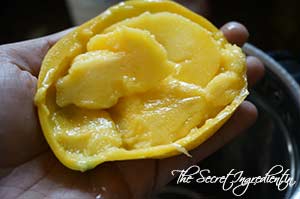 2. Add green Cardamom Powder.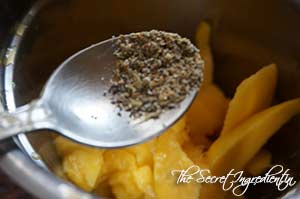 3. Add Honey.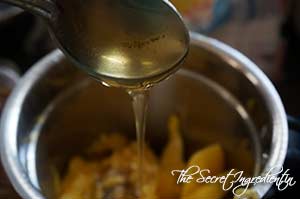 4. Add Plain Yogurt or curd.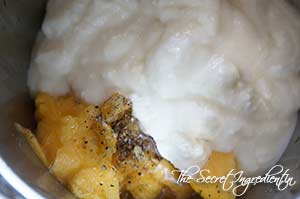 5. Add ice cubes to the blender and blitz everything together. If you feel the consistency is too thick you can liquefy it by adding little milk.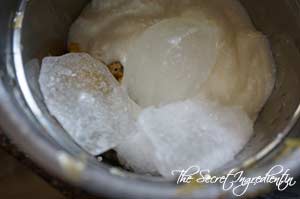 6. Transfer to serving glasses and garnish with Saffron strands.
Other Refreshing drinks you can try are: Plum Mango Punch, Raw Mango Drink with Mint and Roasted Cumin, Ginger Papaya Mint Smoothie, Litchi Lemonade, Musk Melon & Cucumber Smoothie with Mint.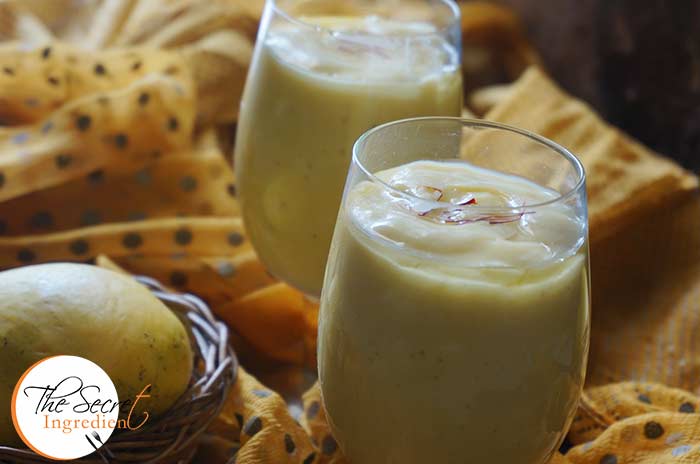 [whohit]MangoLassi[/whohit]
[yumprint-recipe id='221′]