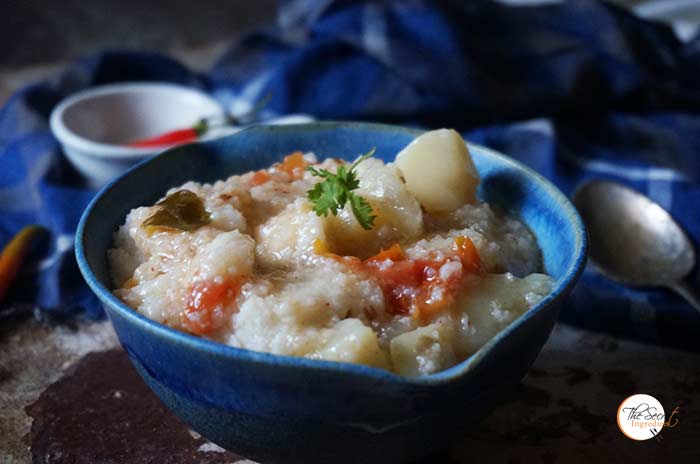 This dish is made during Navratri or Navratras fasting. I remember fasting with my mother ever since I was a 9 year old girl. I fast all 8 days which means cereal grains, rice and many vegetables are abstained. The only food you can eat is fruits, all dairy products and mostly all root vegetables, with a few exception. Also many people take sendha namak instead of normal table salt. It varies from each person's belief.
I love the days of fasting because it involves a lot of feasting. So many dishes are made which have a special significance. Swang ke chawal is not rice but belongs to millet family. It is know by various names like, Samvat, Sama, Vari, Varai, Samwa, Jhangora, Samo, Morio, Mario, Moraiaya, Bhagar & Kuthirai Vaali. This cereal is gluten free and is usually cultivated on marginal lands where rice doesn't grow.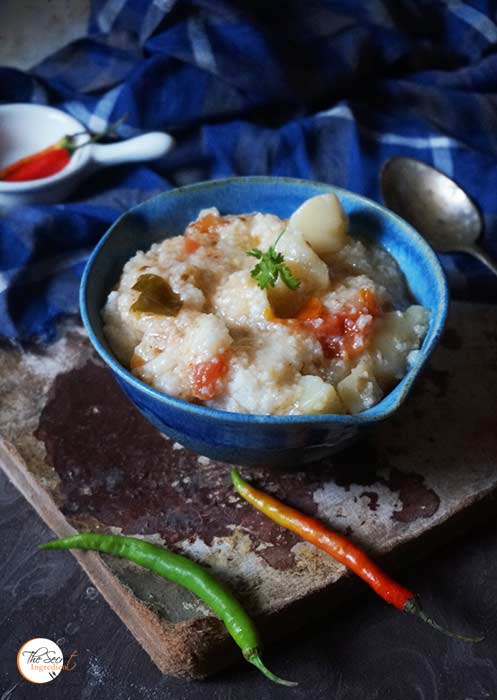 My mother makes this one pot khichdi which is delicious and filling. I wanted to share this recipe with you.
Directions:
1. Soak swang in water for 2 hours.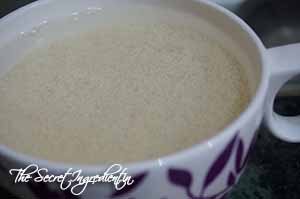 2. Boil potatoes and cut them in cubes. Keep aside.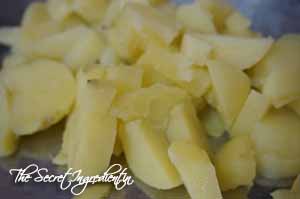 3. In a pressure pan put some ghee and add cumin seeds.
4. Add finely grated ginger and green chilies. If you eat Kadhi Patta during Navratri you can add a sprig of that too.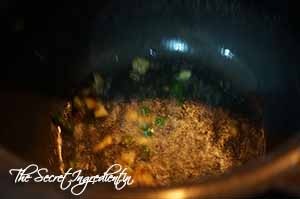 5. Add chopped tomatoes and toss them till they become soft and gooey.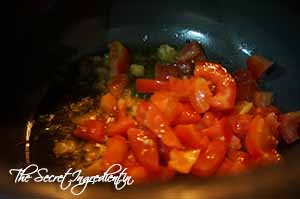 6. Add cubed boiled potatoes.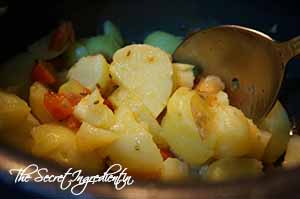 7. Add soaked swang to the pressure pan.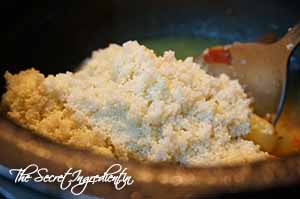 8. Add water.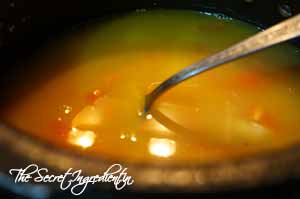 9. Add pink salt and red chili powder.
10. Close the lid and let it cook for 5 whistles or 5 to 7 minutes after pressure builds up. Open lid and serve hot . Pour on top spoonful of ghee.
Other recipes for fasting you can try are: Healthy Kachalu Aloo Chat, Tangy Mint Potatoes, Khajoor Til Ke Laddoo, Vrat Wale Dahi-Paneer Kebabs, Swang Ke Chawal Ka Halwa, Swang Ke Chawal Ki Phirni, Tapioca Coconut Milk Pudding with Strawberry Preserve, Paneer Ki Kheer, Sabudana Kheer, Kaddu Ka Halwa, Sabudana Khichdi .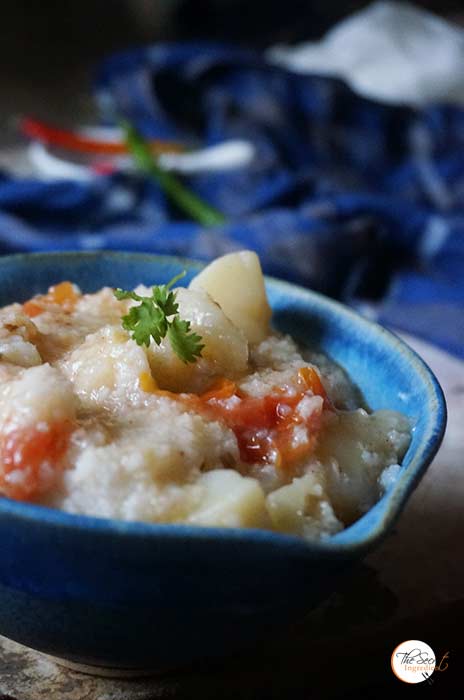 [yumprint-recipe id='56']
[whohit]SwangKChawalKiKhichdi[/whohit]