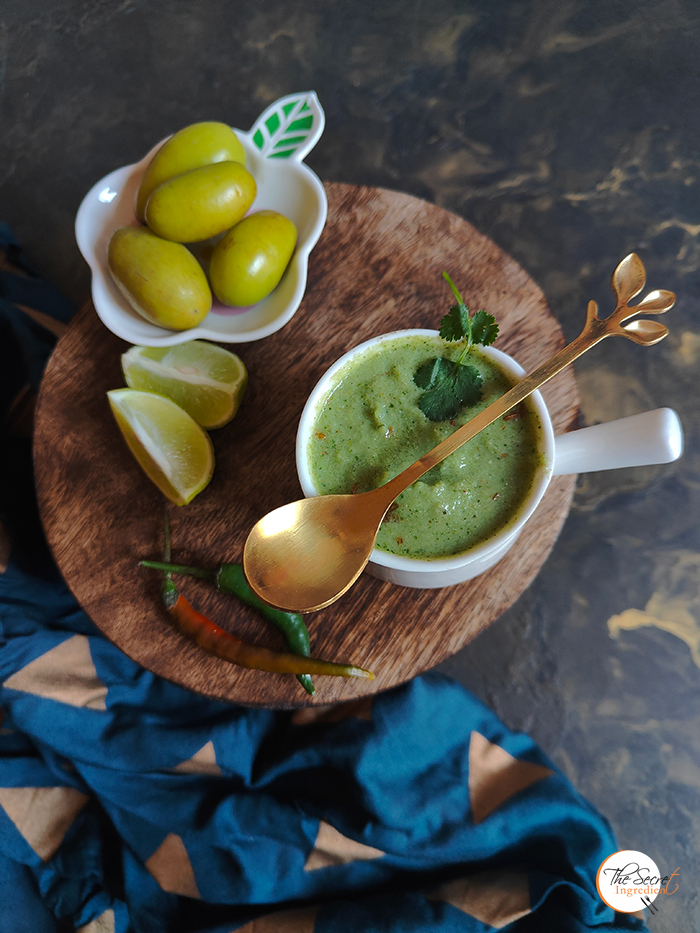 Green Ber ki Chutney I make every year because green ber is usually available at this time of the year. Yesterday was Maha Shivaratri, a Hindu festival which is celebrated on the fourteenth day of every lunar month or the day before the new moon. It has a special significance for those who are on a spiritual path. A lot of Shaivas, devotees of Shiva observe fast on this day. Around this time of the year the markets in India are flooded with some interesting fruits and vegetables, like the yellow ripe pumpkin, Cape gooseberry or Rasbhari in Hindi and also Ber or Indian Plum.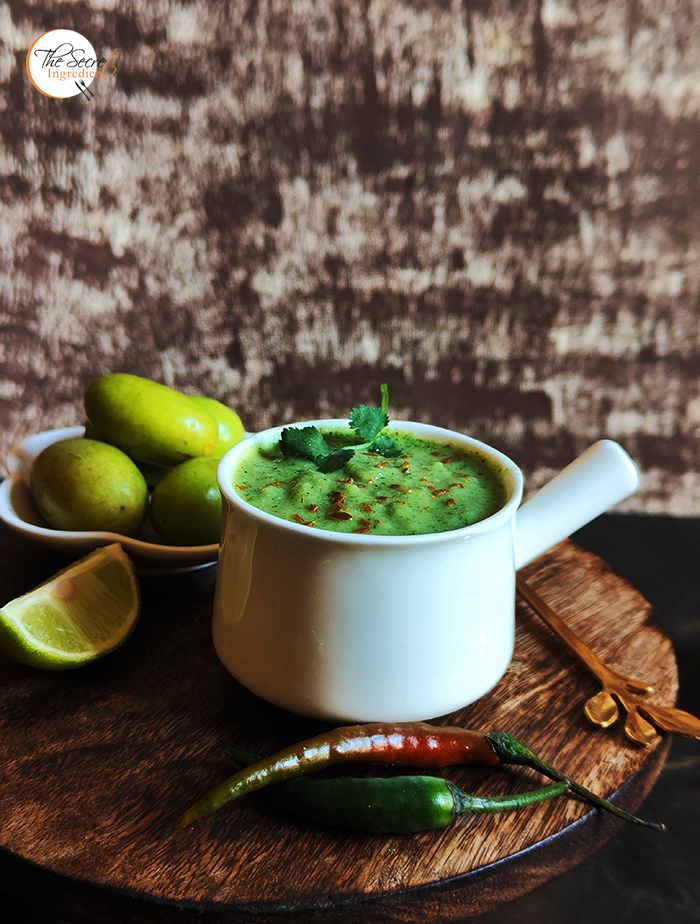 I have always loved eating Ber. It has a very peculiar taste not liked by everyone. This year on shivratri when I saw ber in the market I bought in abundance to munch all day long and tried to make this delicious chutney with mint. This recipe I had seen a while back and had been on my to-do list. I was a little skeptical about its taste but the end result was astonishing. Husband who doesn't like ber also relished this chutney and asked for multiple servings with Samosa 🙂 Ha! what a happy end to ber.
Directions:
1. Wash and pit or destone the ber and cut into pieces.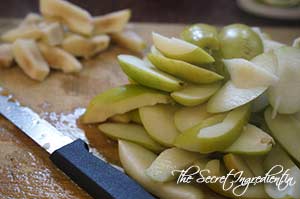 2. Separate the mint leaves from the stem and wash them well.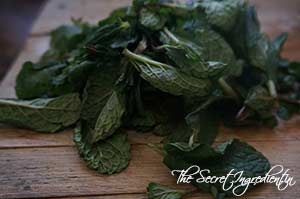 3. In a blender add the ber pieces along with mint leaves and Black Rock Salt and normal salt.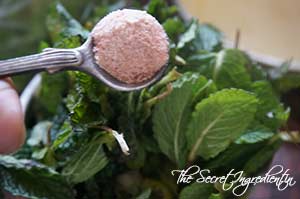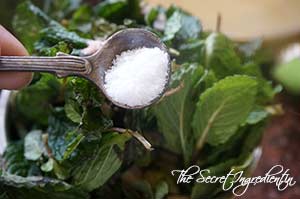 4. Also add sugar and roasted Cumin Seeds powder.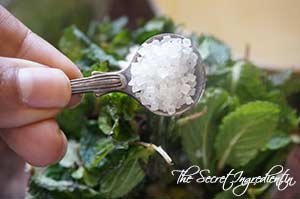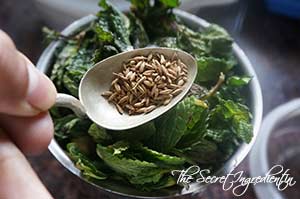 5. A green chilli, cashew nuts and a pinch of asafoetida.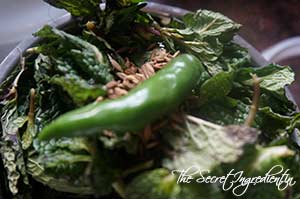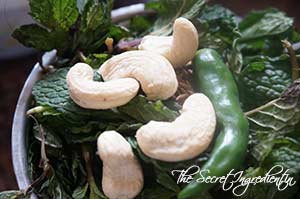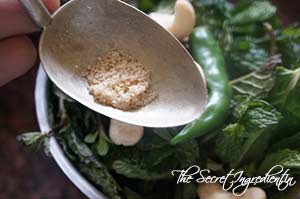 6. Blend them together to a smooth creamy paste.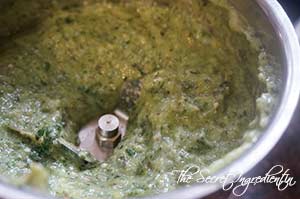 7. Add Lemon juice and pulse again.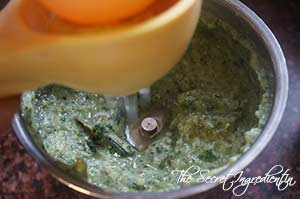 8. Serve with your favourite snacks and enjoy its deliciousness. You can refrigerate the chutney for later use.
Other Chutney Dips and Salsa you can try here are: Aalubukhara Chutney, Argentine Chimichurri Salsa, Coconut Chutney, Sweet and Sour Raw Mango Chutney, Pudina Chutney, Spinach Coriander Salsa| Phalahari Chutney , Coriander Chutney without Onion Garlic, Raw Mango Chutney with Mint and Coriander,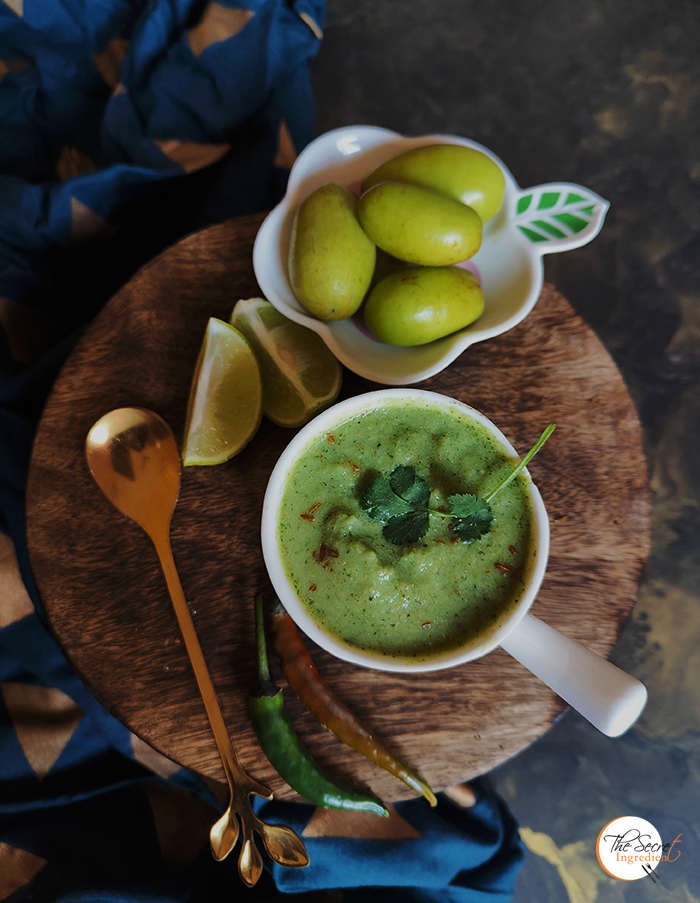 [yumprint-recipe id='196′]