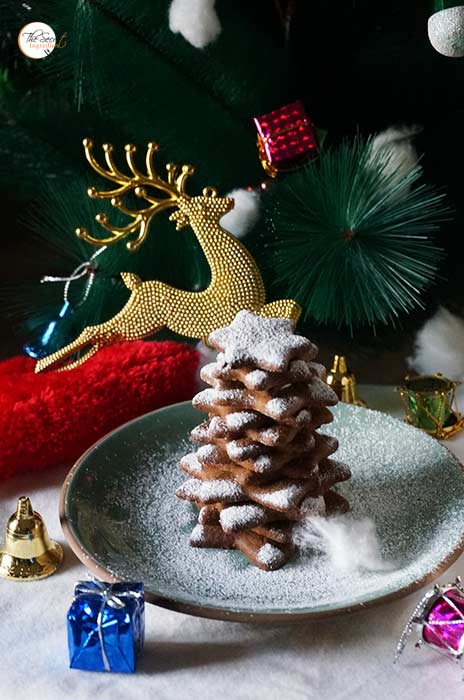 Its time for Christmas and my son is head over heels about the festivity. He wanted to erect a Christmas Tree and was so excited to decorate with his favourite ornaments. I was so thrilled to see him like this. So I decided I will make for him another Christmas tree but this time made up of cookies. I made deliciously crisp and spiced gingersnap cookies and arranged to make a christmas tree. He helped me bake them and also helped in making the tree. It was such a fun loving DIY. He totally liked the idea of dusting it with confectioner's sugar which represented snow. I guess sometimes you want to become a child with kids.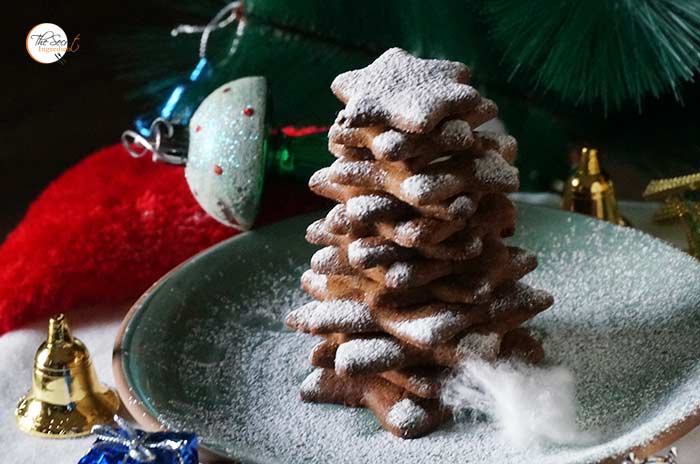 I rolled the cookie dough and cut them into star shapes in different sizes. This 5 star cookie cutter set can be found on my online store The Gourmet Shop. If you like this idea and wish to make it with your little ones you can always buy this cookie cutter set from here. You can use any cutout cookie/biscuit recipe for this. I simply love the Ginger Snaps. They are so appropriate for the Holiday season. If you still haven't tried my Gingerbread man Cookies you must do it now and also this recipe.
Directions:
1. In a bowl add butter at room temperature. Add sugar to it and whisk well till everything becomes creamy and smooth. I have used SOS Organics Khandsari Sugar which is raw and unrefined.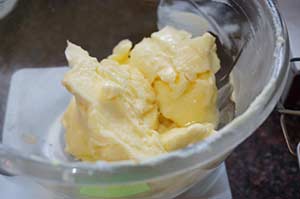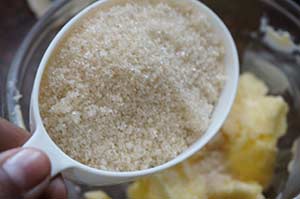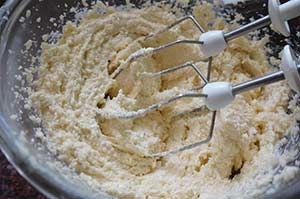 2. Add eggs, Vanilla extract and Molasses and again whisk well.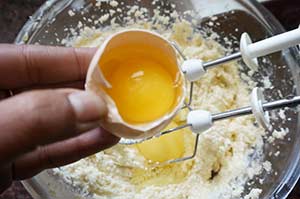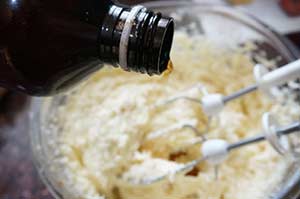 3. In another bowl add All Purpose Flour, Nutmeg powder and Cinnamon Powder.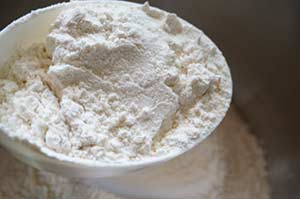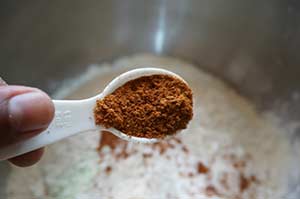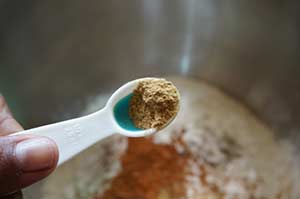 4. Also add ground Black pepper and Baking Soda. Combine everything with a spatula.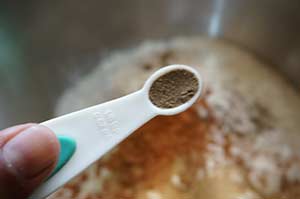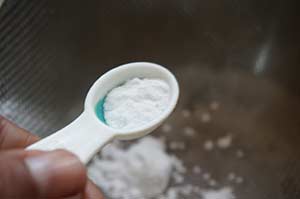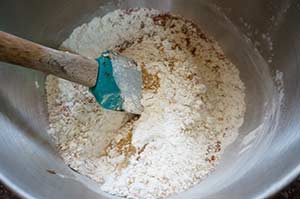 5. Now combine wet and the dry ingredients and whisk well till you get a sticky dough.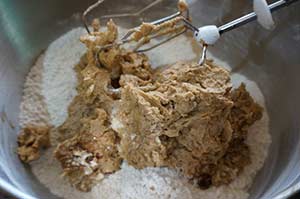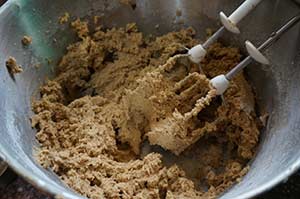 6. Place a sheet of cling wrap and grease it with melted butter and place the dough on it.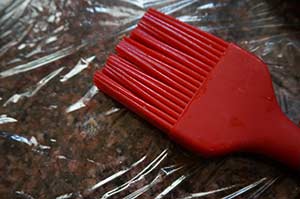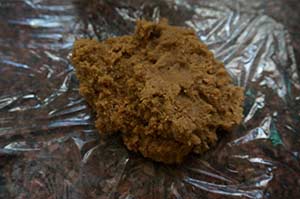 7. Close the cling wrap and place the cookie dough in the refrigerator for at least overnight.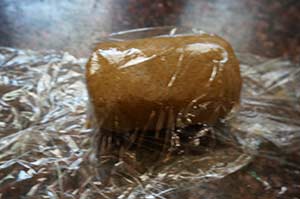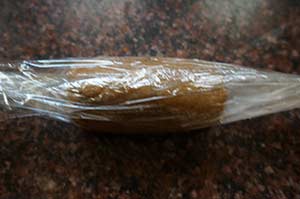 8. After the cookie dough has rested, sprinkle some flour on the silicon mat or parchment paper and roll the dough into 1/8 inch circle. Cut them into star shape in 5 sizes. Each size should atleast have 2 pieces.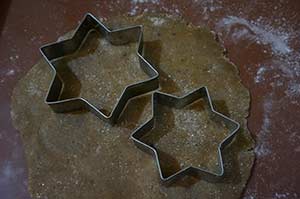 9. Preheat your oven on 150 degree Celsius (Learn more about Oven Temperature and conversions). Place the cut of cookie on a baking sheet lined with Silicon Mat. It ensures noting sticks to the baking sheet.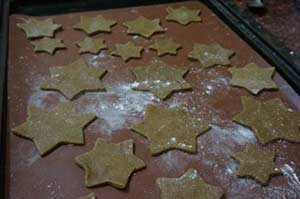 10. Bake in the preheated oven for 10-12 minutes till it becomes dark in colour. Keep an eye that it should not over bake for it will become black and will taste awful. Let it rest on the cooling rack for 15 minutes only then start arranging it. For arranging a cookie tree you need whipped cream or royal icing. I had whipped cream on hand so I used that. In case you want to make royal icing you can learn from here .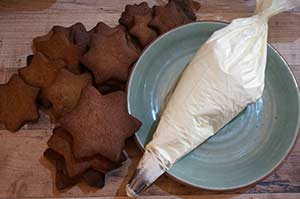 11. Take a serving plate or board. Put a little whipped cream in the center and place the biggest Star cookie on top of it.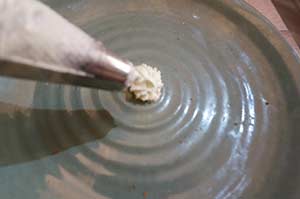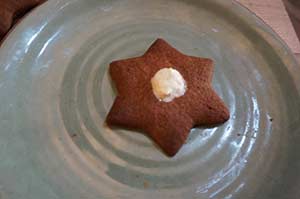 12. Again put little whipped cream on top of the cookie and keep placing 2 more cookies of the same size as shown in the pictures.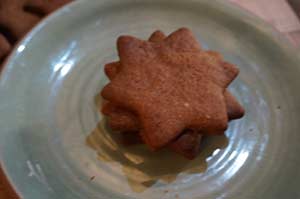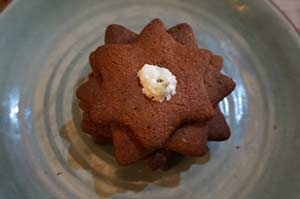 13. Now repeat the same process with descending size of cookies. When you feel desired height has been achieved dust the top with some Confectioners Sugar. It will make everything so pretty.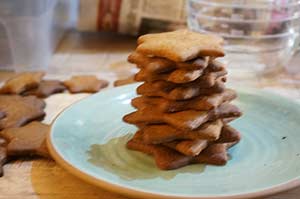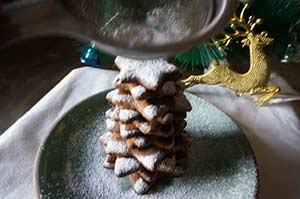 14. You can serve this at your Christmas party and impress your guests. You can make various trees with these cookies, if you are over enthusiastic. 😉
Other festive recipes you can try are Gingerbread Man cookies, Festive Orange Pound Cake with Blueberries, Japanese Sweet Condensed Milk Bread, Greek Melomakarona Cookies.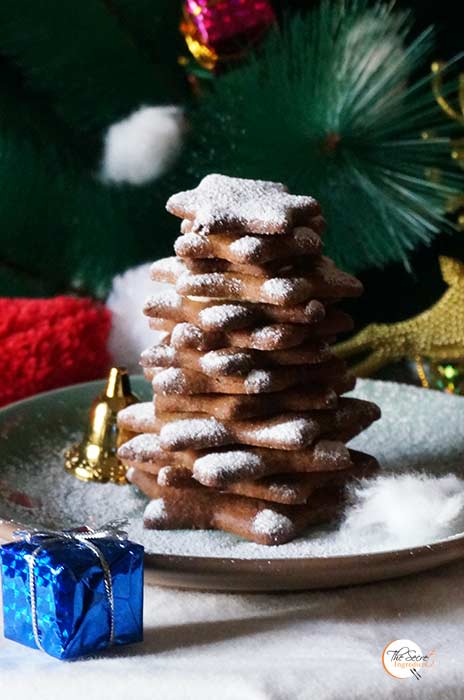 [yumprint-recipe id='308′]