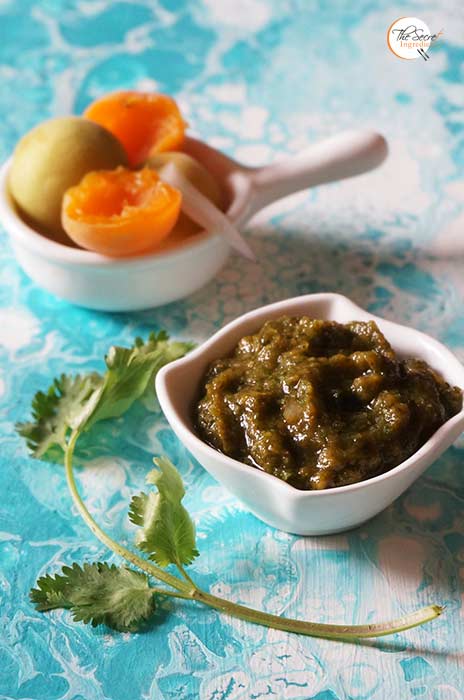 A few days back I have made this delicious Apricot and Almond Cake. I had a handful Apricots left from baking. Incidentally, I was talking to my friend Kanika and she told me she just made fresh apricot chutney. I was intrigued to try it. When I saw the picture of her chutney on instagram I immediately went inside the kitchen and made this simple yet delicious chutney with freshness of coriander and sweetness of Apricots. Thankyou Kanika it was amazing!!!! This is an addition to my long list of chutneys I keep trying. They add a zest to my taste buds. Definitely this is a keeper.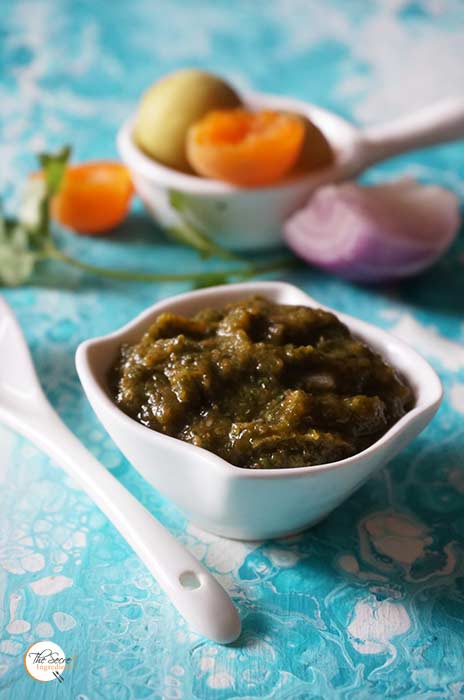 If you have any such recipes of your favourite chutney, share them with me, I would love to try them and post on my blog giving due credit to you 🙂 In the meanwhile you can try these other chutney recipes from my blog : Aam Ki Launji, Kaccha Aam Aur Lehsun Chutney, Green Ber Ki Chutney, Red Chilli Sweet Chutney, Aalubukhara Chutney, Raw Mango Chutney with Mint and Coriander, Khatti Meethi Kacchey Aam Ki Chutney, Phalahari Dhaniya Chutney , Tomato Onion Garlic Chutney, Palak Dhaniya Chutney, Coconut Chutney, Pudina Chutney.
Directions:
1. Wash some fresh apricots and pat them dry. Deseed them and cut them into quarters.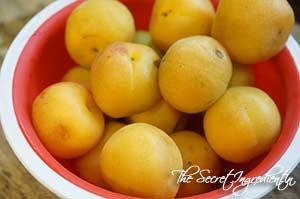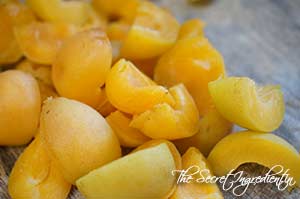 2. In a chutney grinder add apricot quarters along with green chili.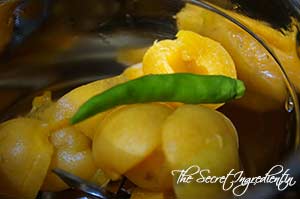 3. Also add washed Coriander sprigs and red onion.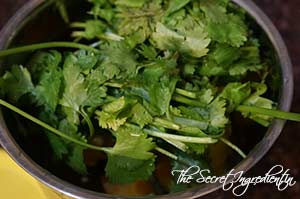 4. Add Rock Salt and Roasted Cumin powder.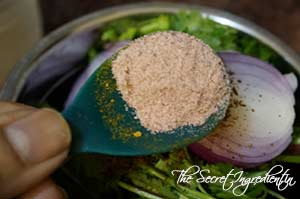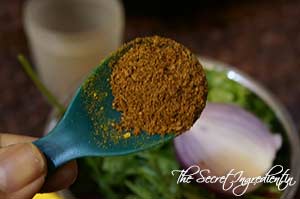 5. Churn everything into a smooth paste.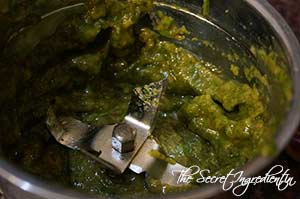 6. Serve with your favorite snack like Vegetarian Raw Bananas & Potato Croquettes, Baked Broccoli Cheese Patties, Baked Paneer Corn Kababs, Sabudana Tikki, Veg Shami Kabab, Baby Corn Satay.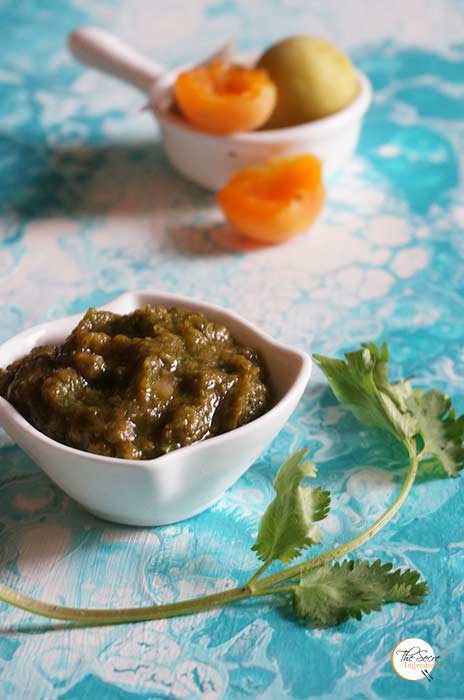 [whohit]ApricotCorianderChutney[/whohit]
[yumprint-recipe id='281′]