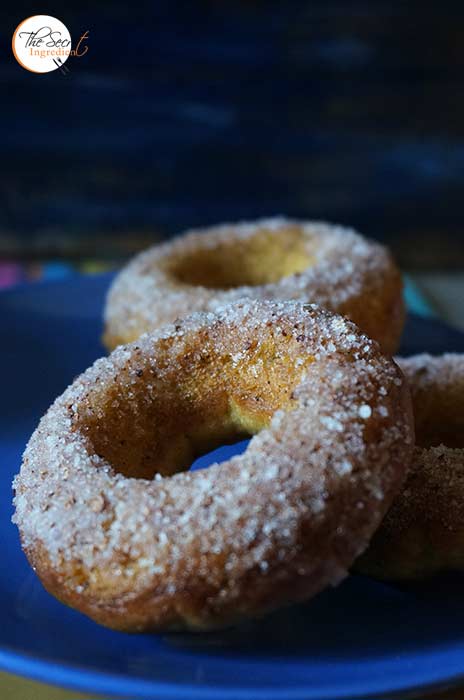 Halloween is celebrated in the western countries with pomp and show. While I was in Mexico they celebrated this day by the name Dia de Muerto which means Day of the dead. On this day all departed souls are fondly remembered. However this has become more fashionable now and losing its correct relevance. But Yellow Pumpkin is something which symbolizes Halloween. They make Jack O lanterns and even make dishes with Pumpkin. I get into a festive mode when I see yellow pumpkin.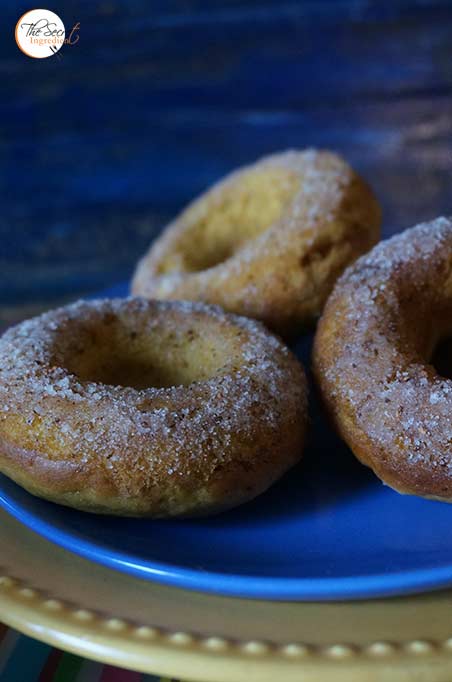 Last year I made Pumpkin Buns using Pumpkin Puree and last to last year I made Pumpkin Cake Rolls for the halloween. This year I was looking for healthier recipes which uses Whole wheat flour and of course my homemade Pumpkin Puree. Nothing was better than to make these baked Pumpkin Doughnuts.These Doughnuts were full of flavour and icing on the cake was the cinnamon sugar topping. They simply melted in the mouth. This was the best doughnut recipe ever. What are you making for Halloween?
Directions:
1. In a bowl add All purpose Flour or Whole wheat Flour. Add Baking Soda and Baking powder.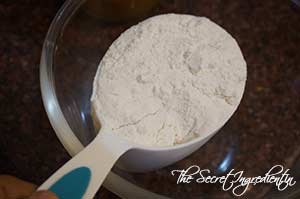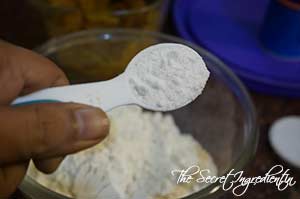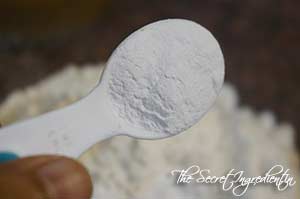 3. Also add Pumpkin Pie Spice. You can make your own pumpkin pie spice at home, find out the recipe here. Also add Brown sugar and castor sugar and combine. Set aside the dry ingredients.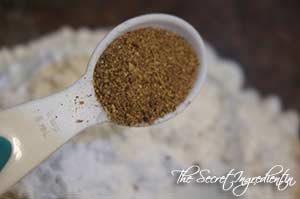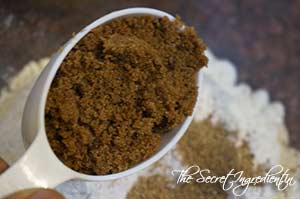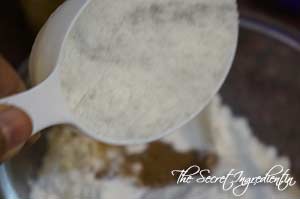 4. In another bowl add pumpkin puree. You can make your own pumpkin puree at home. Find out the recipe here. Also add an egg and whisk everything together*.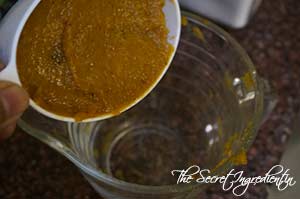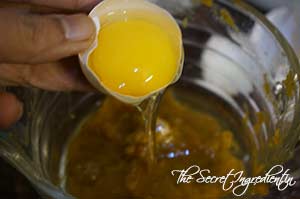 5. Add milk, melted butter and vanilla essence.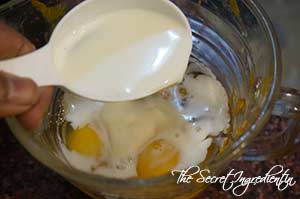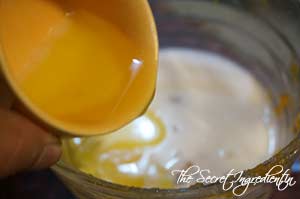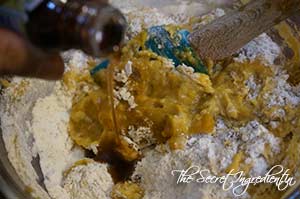 6. Whisk everything together and add the wet ingredients into dry ingredients and combine. Do not over mix. Just mix till everything is moist. If you feel the batter doesn't have a pourable consistency add a little more milk and combine.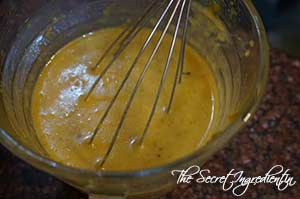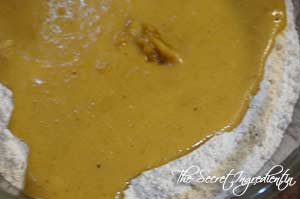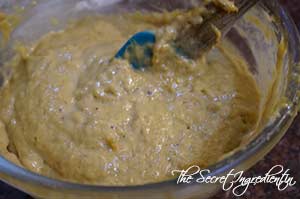 7. Spray a donut mould with oil and preheat your oven to 180 degree Celsius. (Learn more about Oven temperatures and Conversion).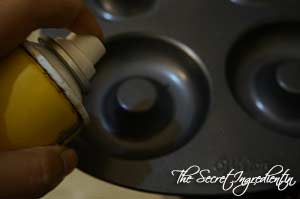 8. Fill 3/4th of the cavity with batter. You can use spoon or transfer the batter in a pipping bag and squeeze out the batter in the mould. Bake it in a preheated oven for 10 minutes. When it comes down to room temperature remove them doughnuts from the mould using the back of a knife.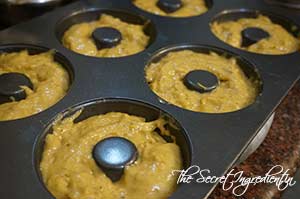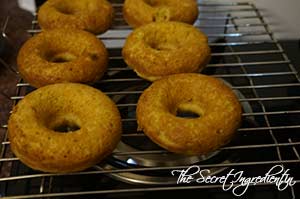 9. For the Cinnamon sugar topping you need to add castor sugar in a bowl and add ground cinnamon to it. Mix them together. Brush the top of the donut with some melted butter and dunk the buttered face in the cinnamon sugar.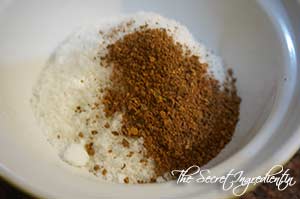 10. Serve them with your favourite cup of Coffee and enjoy the deliciousness.
You can even try Baked Apple Cider Doughnuts. You can even make Pumpkin Cake Rolls and Pumpkin Buns using the same Pumpkin Puree.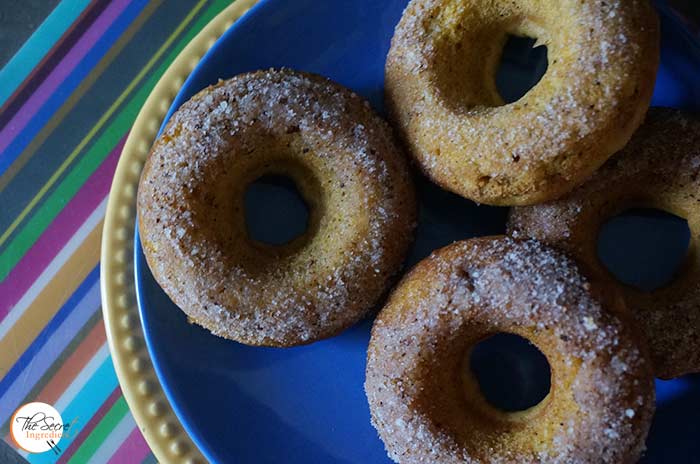 [whohit]PumpkinDonuts[/whohit]
[yumprint-recipe id='252′]