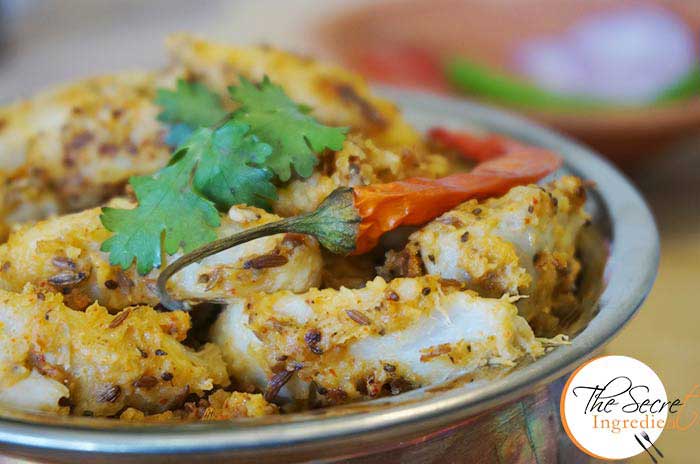 This Ajwaini Arbi is my mother's recipe and I love it! In Mexico I missed eating Colocasia or Arvi or Abri as it is called. So when I came back I ensured I made this every week in the season. The usual way of making is to simply fry it with some basic spices but then this way of cooking it with carom seeds makes it special and oh so delicious.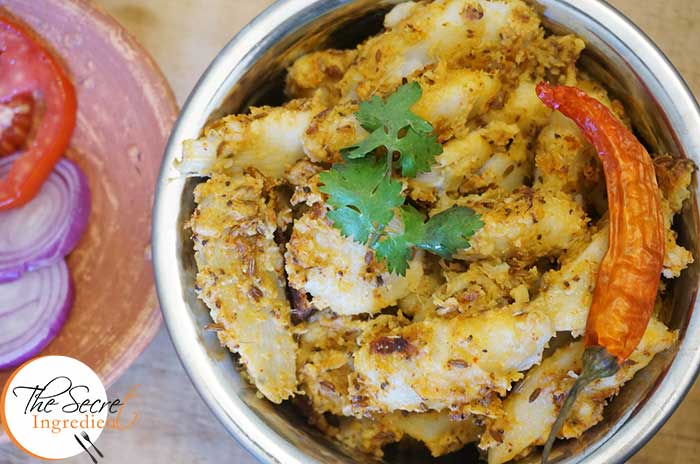 A lot of people get rashes or itchiness when they peel colocassia. Undeniably I am one of those. I have tried putting mustard oil before peeling the skin, but that also doesn't seem to work. So last resort is I have bought latex gloves and wear them. That seems to have worked wonders. Now I can cook my favourite vegetable without scratching like a puppy 😛
In Almora we get plenty of Arbi and also its leaves. This gives me opportunity to try out various versions of this humble root vegetable.I made Arbi Curry Masala specially for Navratri Fasting, as it is without Onion Garlic. I also made Arbi Ke Patton Ke Pattode, which is Colocasia leaves rolled fritters. You must try these they are amazingly lip smacking.
Directions:
1. Wash Arbi and remove all the grit.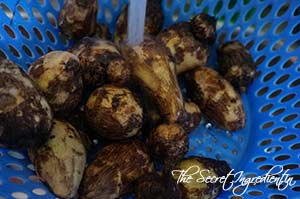 2. Put the Arbi in Pressure pan with some water and cook for 3 whistles or 5-7 minutes. Make sure the arbi doesn't get overcooked and retains its shape. It will taste awful if becomes frail.
3. After boiling arbi drain it in a colander and let it cool down to room temperature.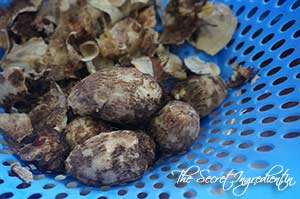 4. Peel the skin off using a knife. The skin will be easy to remove once its boiled.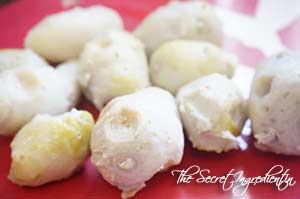 5. If the pieces are big in size cut them into halves.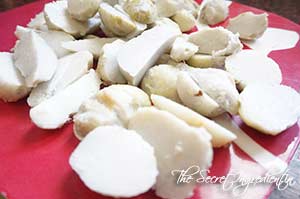 6. In a wok heat some ghee or clarified butter. You can use other cooking oil as well.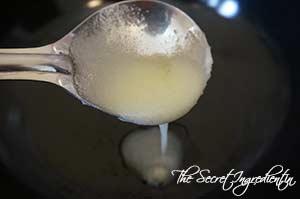 7. Add carom seeds or ajwain, cumin seeds and Amchur.
8. Once the seeds begin to crackle add the arbi and toss with the seeds.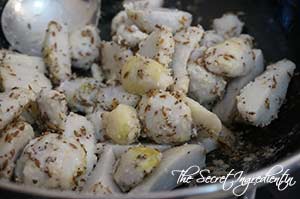 9. Add salt, red chilli powder and coriander powder and a little turmeric powder.
10. Mix everything together and cover with a plate or lid barely fitting the vegetables. Press down under and let it cook for 5-8 minutes, Then toss again and keep cooking till the arbi is crisp. Keep an eye don't burn it 🙂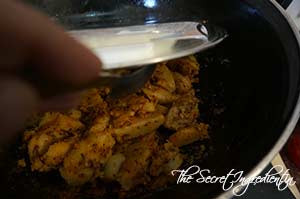 11. Sprinkle with Garam Masala and Chopped Fresh Coriander Leaves. Serve hot with Roti or Tawa Naan.
Other Colocasia or Arbi recipes you can try : Arbi Curry Masala, Arbi Ke Patton Ke Pattode.
You can also try other every day dishes: Aloo Methi, Tori Wadi, Dahi Wala Karela, Methi Matar Malai.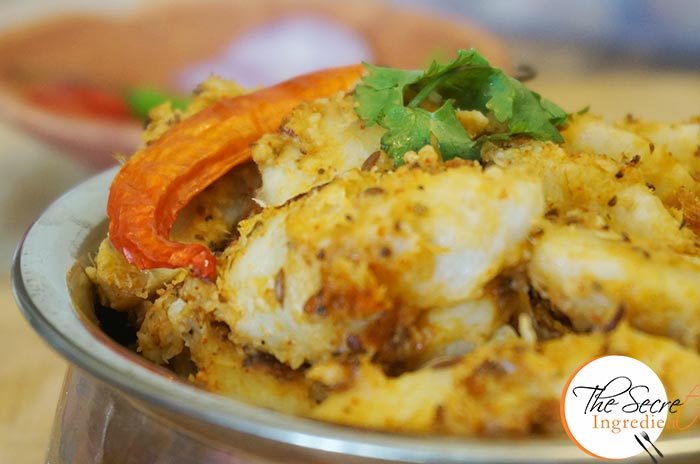 [whohit]Ajwaini Arbi[/whohit]
[yumprint-recipe id='165′]