Oriental flavours have always enticed me. They have that strong taste and the way it blends with meat and veggies cannot be defined in words. The combining sauce is often a blend of soy sauce, vinegar and ginger. This recipe has everything which gives it an authentic Oriental character. Recently, I found Bok Choy at my local farmer's market. Honestly, I had no clue what it was. I asked the seller and even he was perplexed 😛 I bought it anyway and when I googled it I found it was bok choy, which I have always relished at my favourite oriental eatery.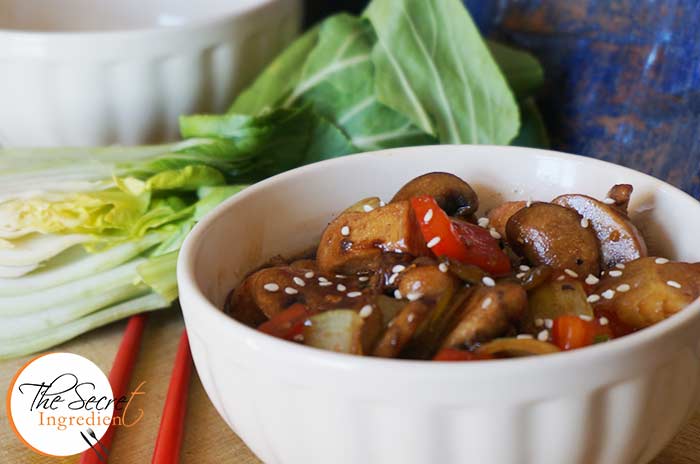 I decided to use it in an oriental asian stir fry recipe. I had some chicken on hand and also mushrooms, bell pepper. I was actually feeling rich given the fact such ingredients are scarce where I live. The Stir fry came out absolutely aromatic and full of flavours. We had it greedily with rice and it was decided then and there that it will be a regular feature in our household (whenever we have those ingredients :P)
Directions:
1. Cut Boneless Chicken into cubes and set aside.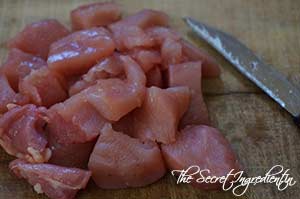 2. Wash heads of Bok Choy and split it into half. Cut the root part crosswise into squares. Leaves can be used in bokchoy soup, so reserve them.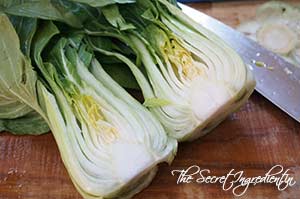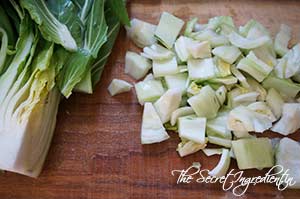 3. Wash and Chop Mushrooms in slices and Red Bell Pepper in Small Squares.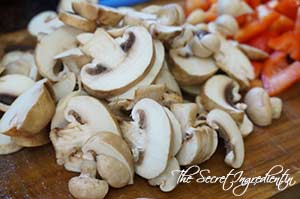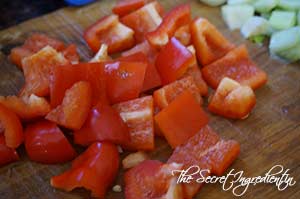 4. In a pan add some vegetable oil and saute onion till they release their water and become a little brown.Remove them on a plate lined with Oddy Food Wrapping Paper, so that excess oil is soaked.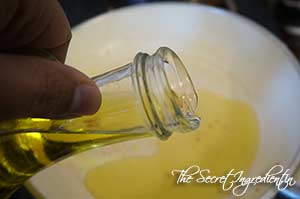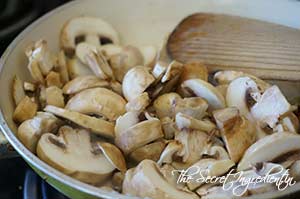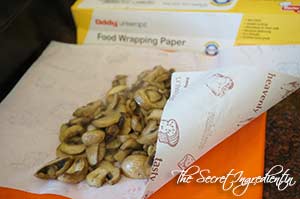 5. Now add little more oil to the same pan and add Red bell Pepper and Bok Choy. Stir Fry till they have cooked but still retain their crisp character. Also remove them on the plate lines with Food Wrapping Paper.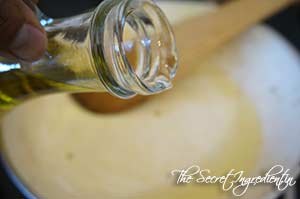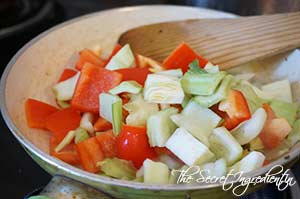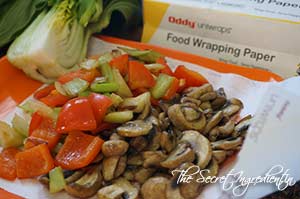 6. Repeat the same with Cubed Chicken. Stir Fry in the same pan by adding little oil. Season it with Salt and Pepper.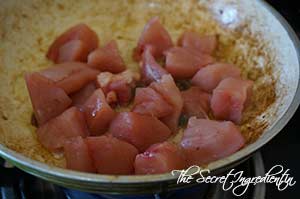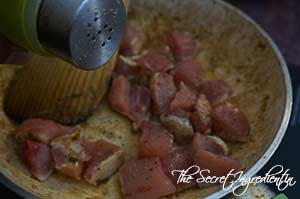 7. In a saucepan add some Chicken Broth or if you are using Broth Cubes add water and Broth Cube. Bring it to a boil and then turn the flame off.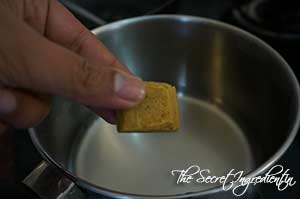 8. In the same sauce pan add Sheer or White Wine, Soya Sauce and Sugar.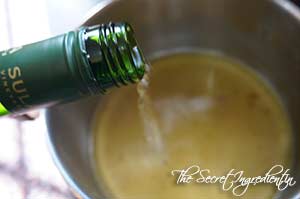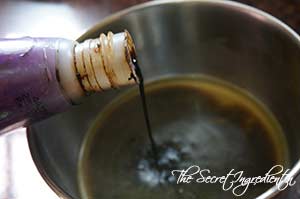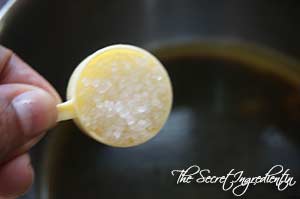 9. Also add Rice Vinegar, Cornstarch dissolved in water and sesame oil.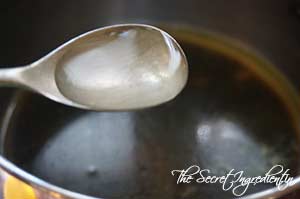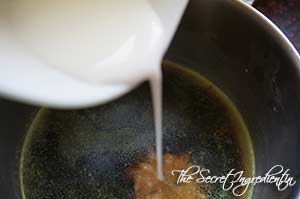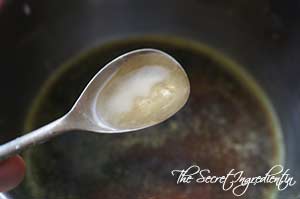 10. Also add Red Chili Flakes to the sauce pan and mix till everything is dissolved.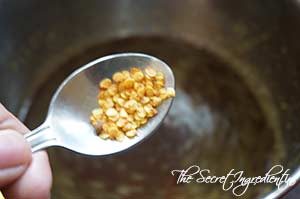 11. In a pan add oil and saute minced garlic and ginger for a minute and then add all the stir fried veggies and chicken. Mix well.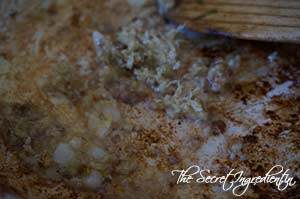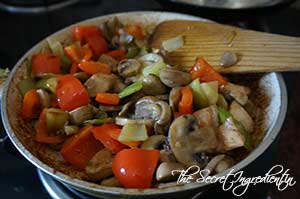 12. Add the sauce and let it simmer till it has reduced and thickened a little bit.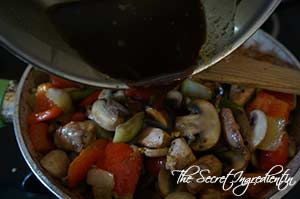 13. Transfer to a bowl and sprinkle some roasted sesame seeds. Serve hot with some boiled rice.
Other Indo Chinese Recipe you can try on The Secret Ingredient are: Chili Mushroom, Gravy Gobhi Manchurian, Crispy Honey Chili Potatoes with Sesame Seeds, Indo Chinese Vegetable Chop Suey, Vegetarian Hakka Noodles.
[whohit]BokChoyChicken[/whohit]
[yumprint-recipe id='191′] Sending this Recipe to Oddy Uniwraps