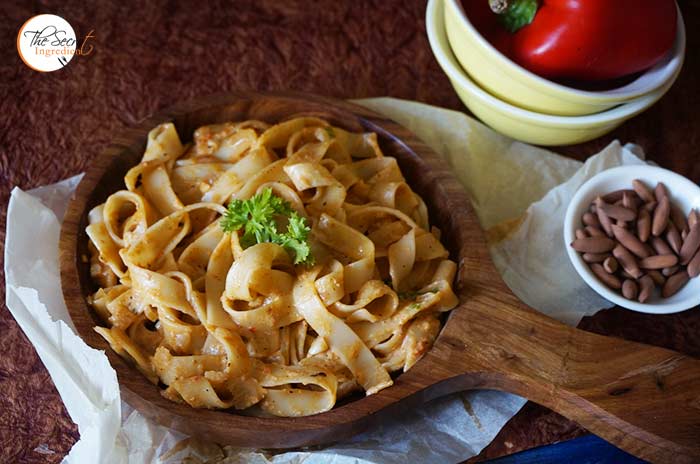 Sometimes you have a special attraction towards a particular type of ingredient. You may be fascinated by its taste or simply its appearance. I have such a fetish towards bell peppers, the red ones, the yellow ones and oh the orange ones. When I find them displayed in the supermarket I wanna hoard them. I love the way they make every dish look and taste special. The most interesting thing is that when you roast them they become sweeter and have such an amazing smokey taste.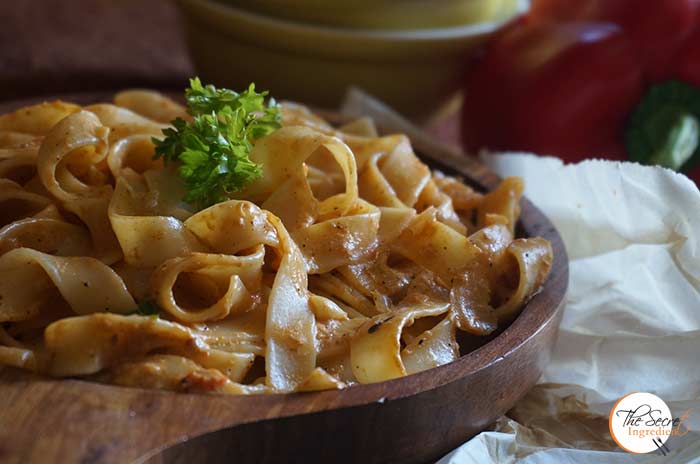 Last time when I found these I made charred Bell Pepper and Black eyed Peas Salad. Oh that was a hit in my house. The charred flavours of bell peppers lingers on in your mouth and want you to have them more and more. If you wanna know how to roast bell peppers in oven you can click here. For the sheer love of roasted bell peppers I tried pasta with charred bell pepper and pine nuts sauce. It came out so well and delicious that my husband wants this every now and then. Its a perfect under 30 minute dinner idea. Try it to believe it.
Directions:
1. Boil pasta of your choice till al dente. Learn how to boil pasta perfectly. Strain and keep aside. In the meanwhile take some fresh pine nut and remove them from its shell.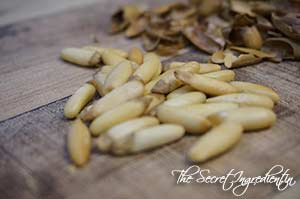 2. Toss the pine nuts in a pan on medium high heat for a couple of minutes just to get a bit of colour on them. Do not burn them! Remove them on a plate and set aside.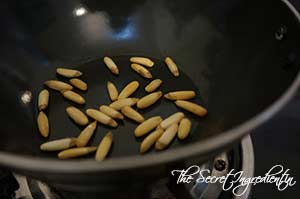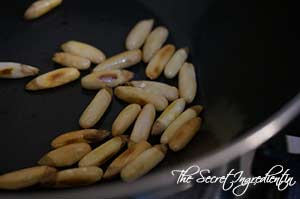 3. Chop Onion and Garlic finely and set aside. Also roast bell peppers and remove its skin, seeds and membranes. Learn how to roast your bell pepper in your oven.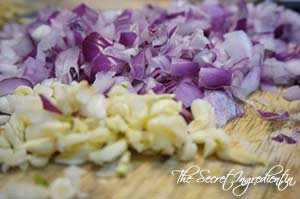 4. In a grinder add your roasted bell peppers and toasted pine nuts and make a smooth puree.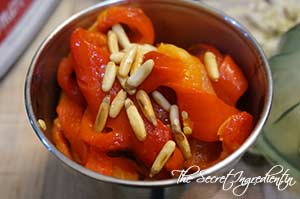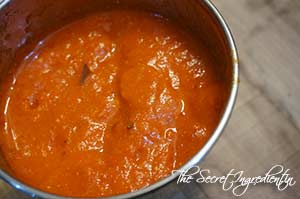 5. In a pan add some olive oil and add Red Chilli Flakes. We are infusing the oil with the taste of chili. But if you dont like chili you can always ignore this step.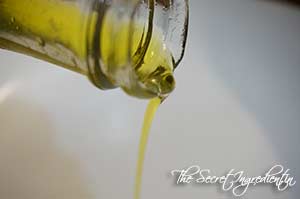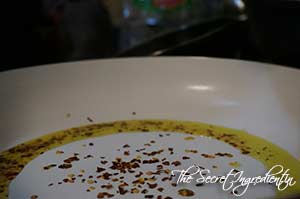 6. Add chopped Onions and garlic and saute them till they have acquired a light golden colour.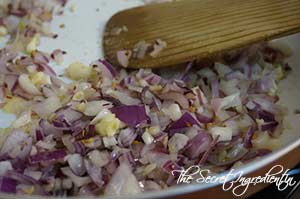 7. Add the puree and combine together with onions and garlic. Let it simmer on low medium heat for 5-7 minutes till it starts to bubble up.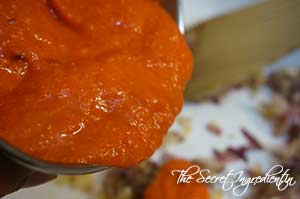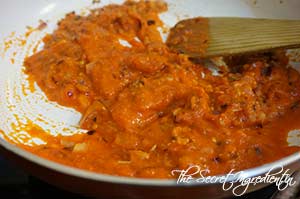 8. Season with salt and to make it more velvety add cream to it.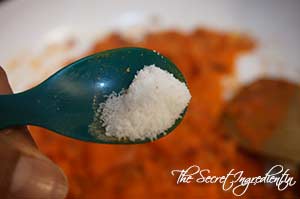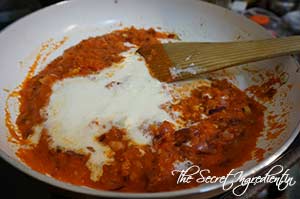 9. Add the boiled pasta and toss it with the sauce.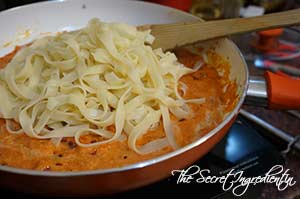 10. Add Parsley, I used dried because that is what I had on hand. You can use fresh and it will make it more delicious! Also add Parmesan Cheese and combine everything together.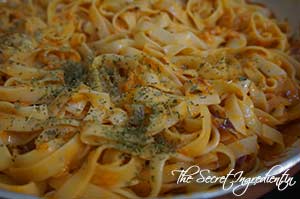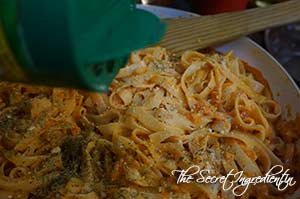 7. Serve hot and enjoy the incredible taste of Roasted Pell Pepper and Pine nut Sauce Pasta. All I need is a glass of wine to make my day 🙂
Other pasta recipes Avocado Parsley Pasta, Healthy Broccoli Pasta, Pasta Alla Vodka, Sautéed Red Bell Pepper and Olive Pasta Salad, Spaghetti Vegetable Pasta, Sundried Tomato Pasta Salad, Wild Fiddlehead Fern & Angel Hair Pasta,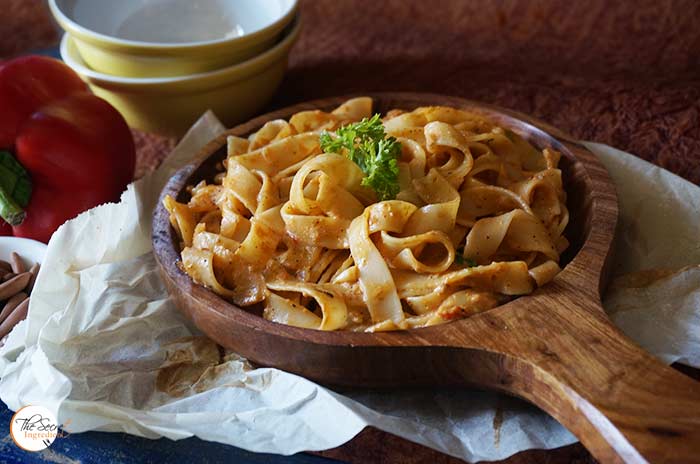 [whohit]RoastedBellPepperPinenutPasta[/whohit]
[yumprint-recipe id='245′]