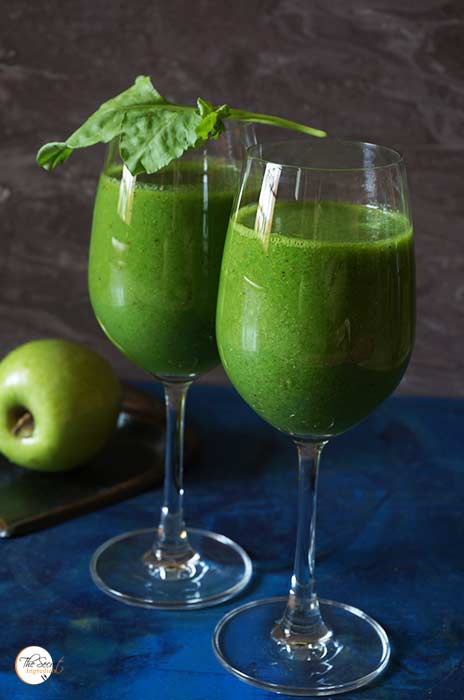 Last Night was Saturday night party at my place. Along with some cocktails we had some heavy snacks! Now I wake up with a bloated tummy and a guilty conscience. To fix both these things I needed to make this Green detoxifying smoothie which will revive my stomach and clear my body of all the toxins. This smoothie doesn't use any dairy and is free from all sort of sugars.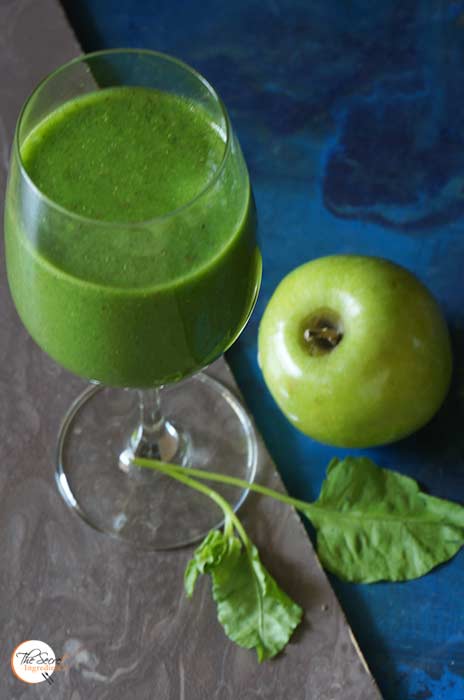 Its even ideal for people who are watching their weight. I like to include this smoothie in my diet at least once a week. If you are also fond of smoothies then you must check out a few other recipes of Smoothies on my page. Some links I have mentioned at the end of this post. What kind of smoothie do you like? I would like to know your opinion. Would love to hear from you.
Directions:
1. In a blender add thoroughly washed leaves of Spinach and a peeled banana.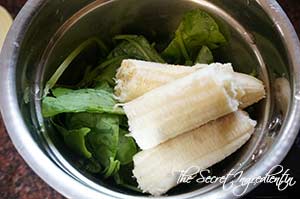 2. Add one cored green apple.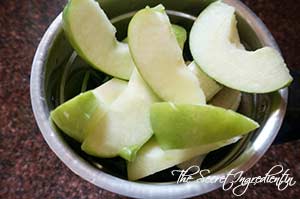 3. Add roasted seeds of Flax.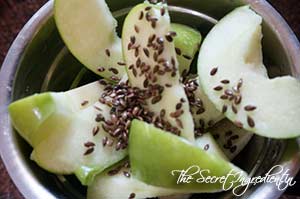 3. Add Water to the blender.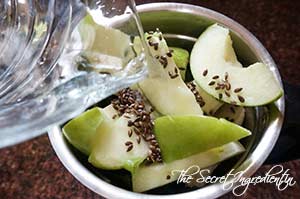 4. Also throw in some ice cubes.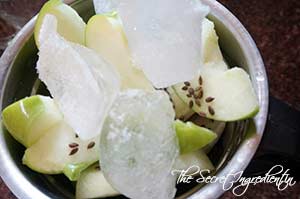 5. Pulse till everything is smooth. Pour into glasses and drink it up immediately. This is detoxifying and quite refreshing.
Other Smoothies and Beverages you can try are: Plum Smoothie, Raw Mango Drink with Mint and Roasted Cumin, Ginger Papaya Mint Smoothie, Central Himalayan Wild Bayberry Syrup, Litchi Lemonade, Mango Chamomile-Mint Tea Lemonade, Kiwi Chia Pudding, Peach Lemonade, Spiced Mango Lassi, Melon Cucumber and Mint Smoothie, Orange and Blueberry Smoothie.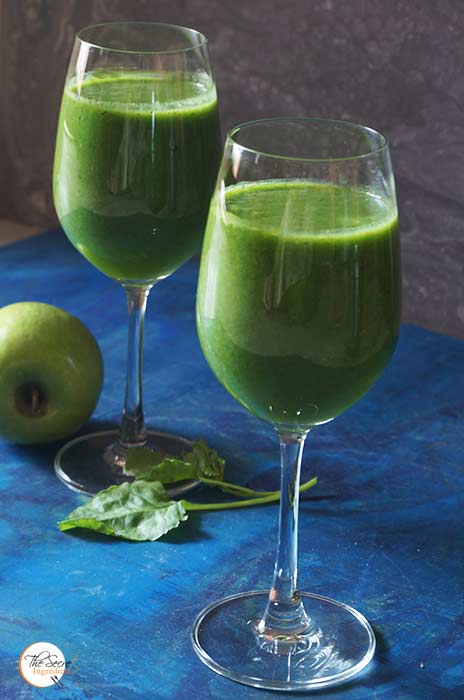 [yumprint-recipe id='272′]