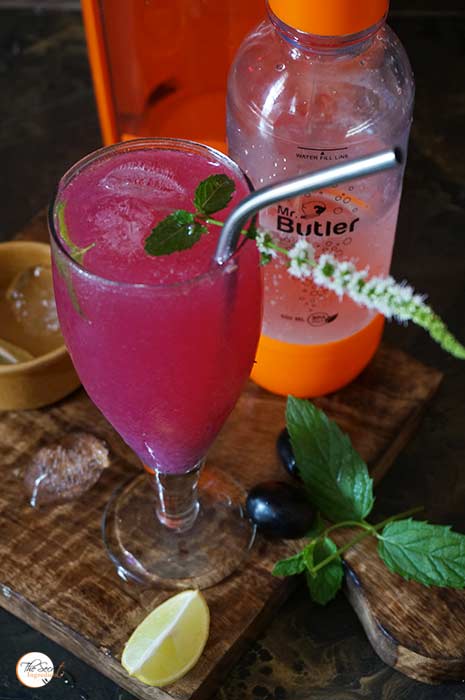 Before we talk about this Java Plum Ginger Lemonade I wish to share with you my excitement. Recently, I came across a product which has promised to change my life in very many ways. I use soda or carbonated water in many of my recipes, for entertaining and for everyday lemonades. In hills its difficult to source soda everyday and if we do get it, the plastic waste it leaves behind is tremendous. I cant recycle so many plastic bottles and unfortunately majority of them find a place in the landfill.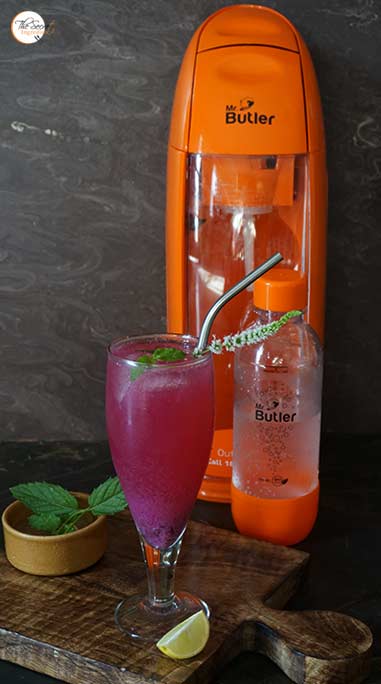 But when I found Mr. Butler Soda Maker I found a way by which I could curtail this wastage. Its not only eco friendly but also easy on my pocket. Moreover, its so easy to use that my kiddo has officially named himself the 'soda maker operator' 🙂 I am assured that the water used in the soda is fresh and hygienic from my own house and I can easily control the fizz of the soda depending on my requirement. When I first got this wonder machine I decided to make Jamun or Java Plum Ginger Lemonade with this Sodamaker. The results were out standing. The taste of jamun and ginger married perfectly and the sparkling water gave it that extra kick.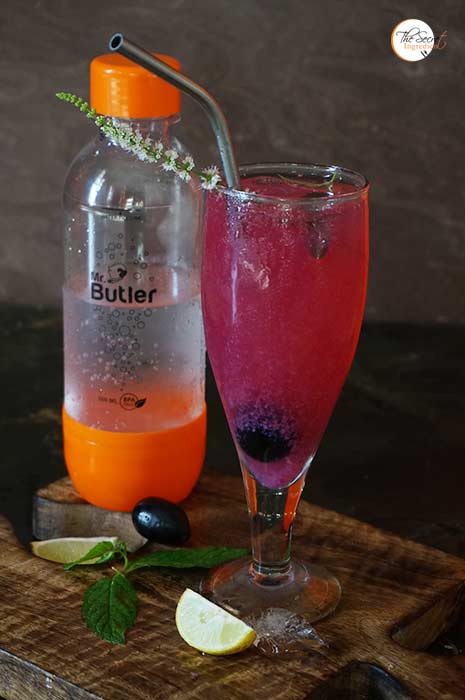 The beauty of this product is that it uses no batteries and no electricity. All it requires is a food grade CO2 refillable cylinder which goes a long way. The cylinders can be easily refilled , simply look for a dealer near you. I think I am way too excited about this product and have forgotten we were here to learn how to make this Java Plum Ginger lemonade.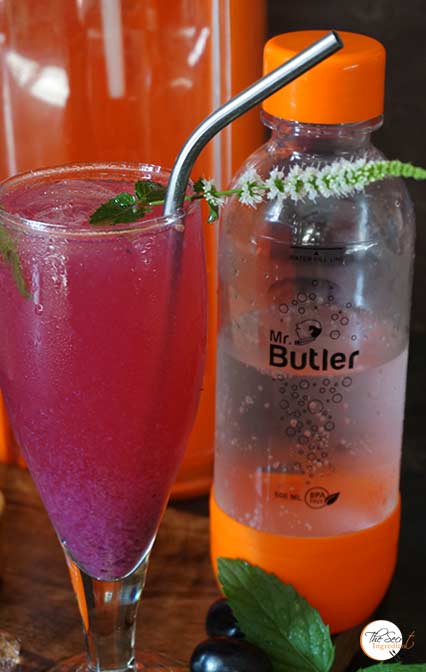 Jamun or Java Plum is my favourite and has many child memories etched to it. I was a little girl and loved to climb Jamun tree and pluck some fresh Jamuns with my cousins. Mom would scold me for participating in that adventure, very well knowing I would surely indulge in this again 🙂 With these sweet memories I brought home Jamun from Delhi on my recent trip back home. Jamuns are not widely available in the hills 🙁 But since I had them on hand I had to do something with them. With sodamaker my latest crush I knew I would play with my old and new love – Jamun and Mr. Butler sodamaker, respectively. With very few ingredients this lemonade gets ready and is worth your time and effort.
Directions:
1. Wash ripe Jamuns and place them in a sauce pan over medium heat.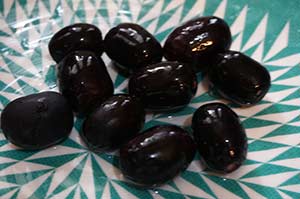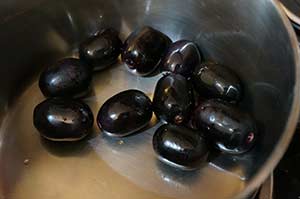 2.Add sugar, grated ginger and water and let it simmer.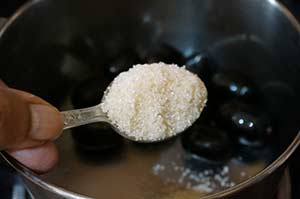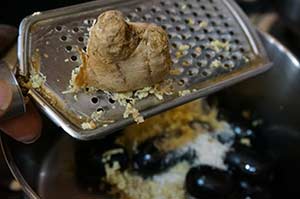 3. After they have simmered for 7-8 minutes you will see that jamun or java plums have become soft and cracks can be noticed on its skin. You can turn the flame off and let them cool down.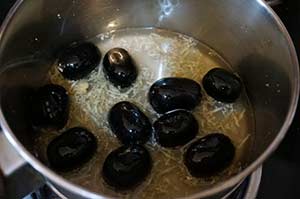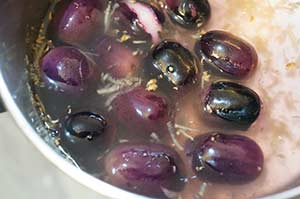 4. After they have cooled off, run the liquid and pulpy jamuns through a sieve. Reserve the syrup and mash the soft jamuns with a spoon. The pulp will easily come out. Also pass this pulp through the mesh into the syrup. You will end up with a beautiful bright coloured concentrate.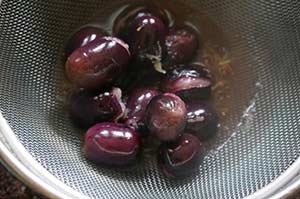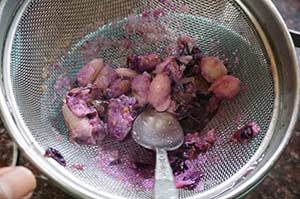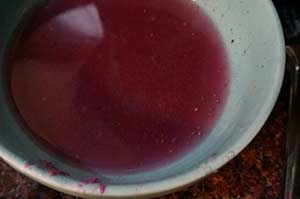 5. Add salt and pour this concentrate in two serving glasses. Squeeze juice of lemon.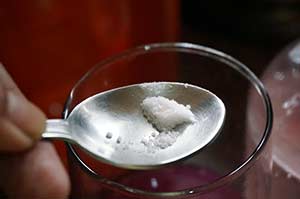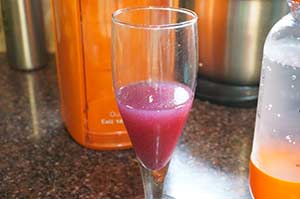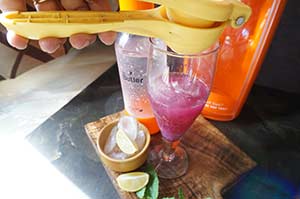 6.Top it up with instant and fresh soda made with Mr. Butler sodamaker.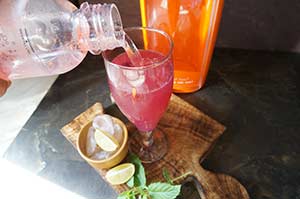 7. Add ice cubes and serve with some mint leaves and enjoy the season's refreshing Jamun Lemonade with Sparking bubbly water.
If you wish to buy this Mr. Butler Sodamaker now, you can avail 20% discount on this. The company is generous to provide my readers with this discount. Simply, click here and enter "FIZZ20" as the coupon code and avail this offer. You can thank me later 😉
Other lemonades and summer beverages you can try are: Peach Lemonade. Mango Green Tea Lemonade. Plum Smoothie, Aam Ka Panna, Ginger Papaya Mint Smoothie, Litchi Lemonade, Musk Melon & Cucumber Smoothie with Mint, Spiced Mango Lassi, Kafal Ka Sharbat .
[yumprint-recipe id='313′]