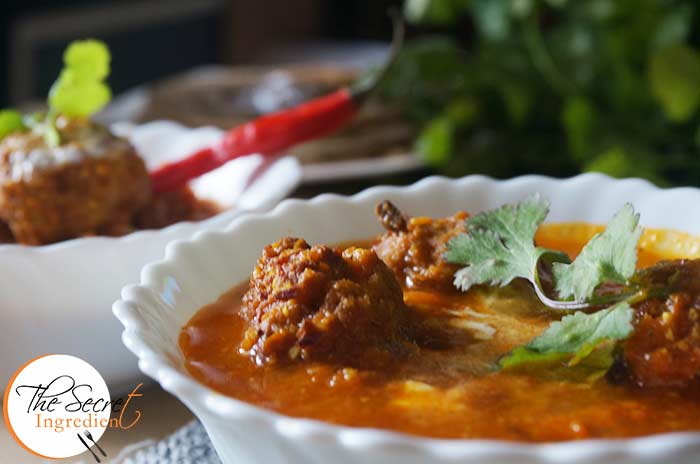 Lotus Stem is edible and is used in Cuisines of China Japan and even India. In Hindi we call it Kamal Kakdi and even Bhein. It is not a very Popular vegetable but I have been eating this since a little kid as my mother make sit very often. But on the other hand my in laws have no taste for this. My mother makes this with Potatoes as a curry and also makes small dumplings by grating them and mixing with chickpea flours. Those dumpling are then deep friend and added to the gravy.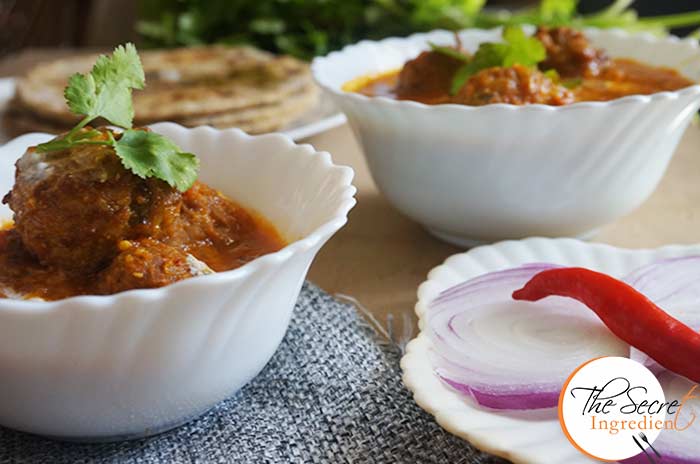 As a little girl I used to eat those dumplings as soon as she finished them frying. Such glorious days they were when you never had to worry about those calories. But you know what I still popped a few dumplings in my mouth when I made them for this post. Fortunately this time they were air fried and I wasn't feeling guilty about it.
Directions:
1. Foremost thing, selecting the right lotus stem requires bit of a skill. Firstly, they should be fresh and tender and the colour should be as whitish as possible, the stale ones turn black. Secondly, the stems should be closed from both the ends. If you find them open on one end or broken or bruised from centre, it might be holding a lot of grit and cleaning it will be crazy. Wash and scrape off the skin of lotus stem and cut the ends. Wash again after cutting the sides. You can even use the frozen ones you get at Asian markets. Thaw them before use.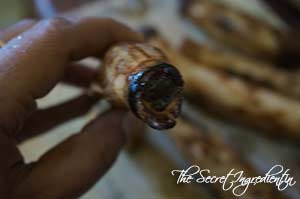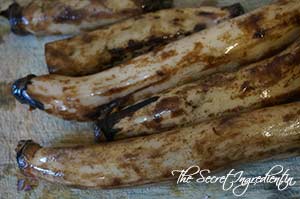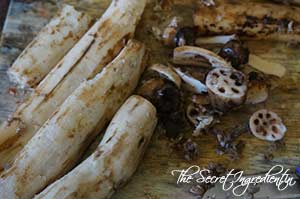 2. Grate the lotus stem in a bowl. Also grate two potatoes with it.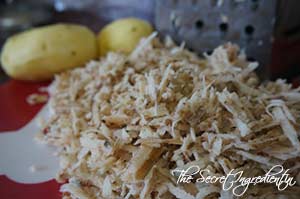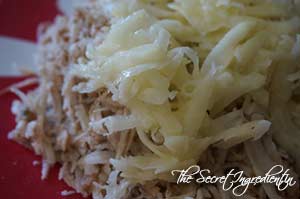 3. Add to the grated vegetables some chickpea flour and salt.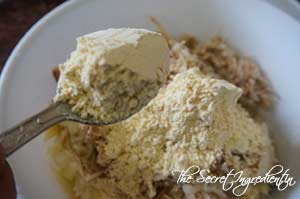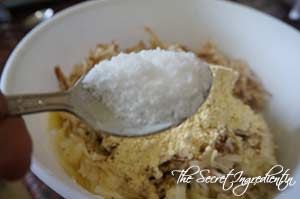 4. Also add red chili powder, turmeric powder and Anardana or dry Pomegranate powder (not in pictures).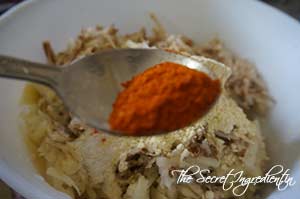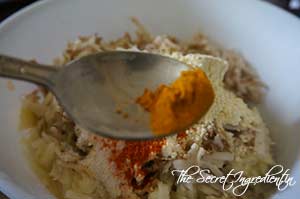 5. Add chopped green chilies and Coriander seeds.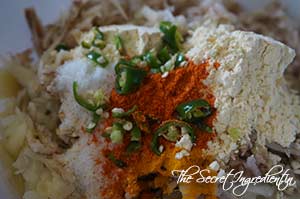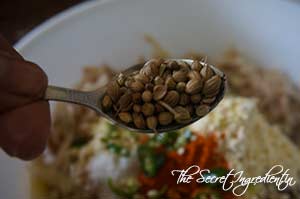 6. Mix everything with your hands so that it starts to stick together You are looking for a thick batter like consistency. You can add a tsp of besan to make the batter thicker. You don't need water as the lotus stem and potatoes will have enough water to bind it together.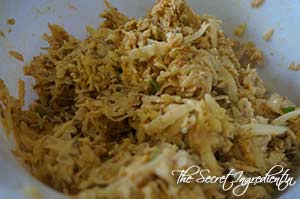 7. Make small balls, smaller than golf sized balls. Place them on a tray.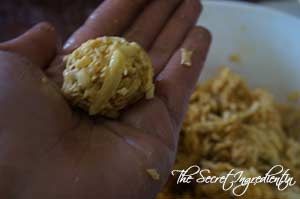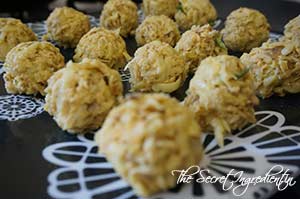 8. Preheat your Air Fryer on 200 degree celsius for 10 minutes. Or you can heat oil in wok if you want them oil fried.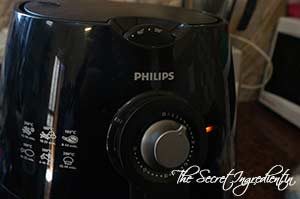 8. Place them in the bucket of the Air fryer and brush with oil from top. Air fry them for 18-20 minutes or till golden brown. You can change sides in half time. You can always deep fry them in oil if you dont care about the calories, I will not judge you 😛 I tried doing both to see the difference in taste. They both were fabulous.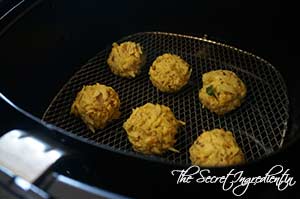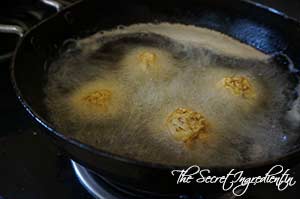 9. Place them on a tray lined with absorbent Paper which will absorb all the extra oil from the koftas and make them more crispier.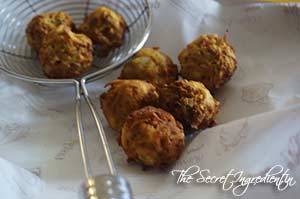 10. For the gravy place tomatoes, ginger garlic and red chilies in a blender and make a smooth puree.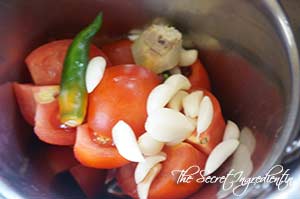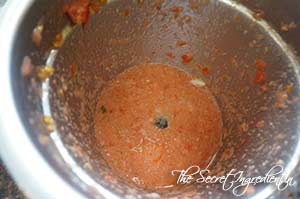 11. In a wok or pressure pan add Ghee or clarified butter. Add Cumin seeds and let them crackle.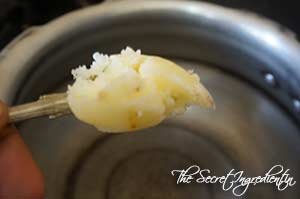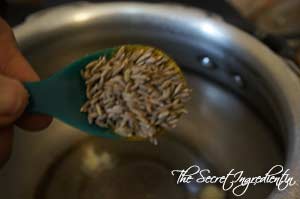 12. Add tomato puree and salt.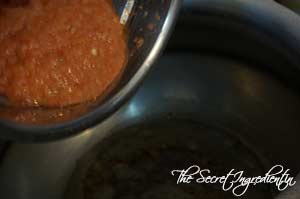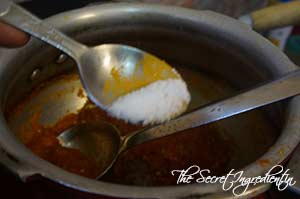 13. Add turmeric powder and red chilli powder and let it reduce till you see ghee separating the masala.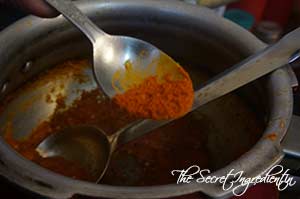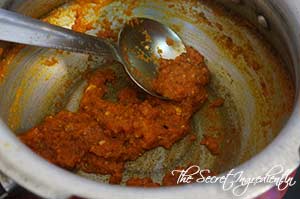 14. Soak Cashews in water for an hour and grind them into smooth paste. Add the paste to the masala and combine.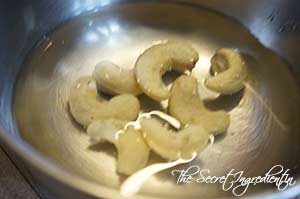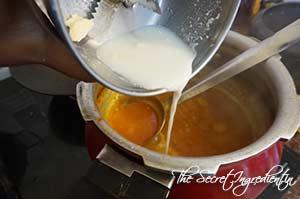 15. Add little water and let it simmer for 5 minutes till the gravy is thickened.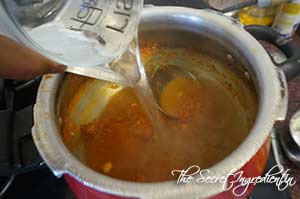 16. Add koftas and continue to simmer or another 5 minutes or till the koftas have absorbed some of the gravy.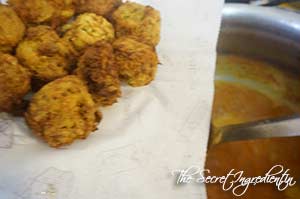 17. Finish with Garam Masala, Fresh Cream and Fresh Coriander Leaves.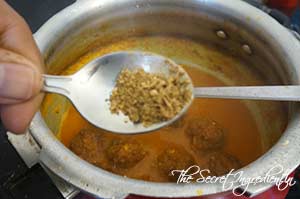 18. Serve hot with Roti, Naan or Parantha.
Other recipes from my Mother's kitchen you can try are: Aloo Methi Punjabi Style, Bharwan Tinda, Stuffed Karela, Kadhi Chawal, Touri Vadi.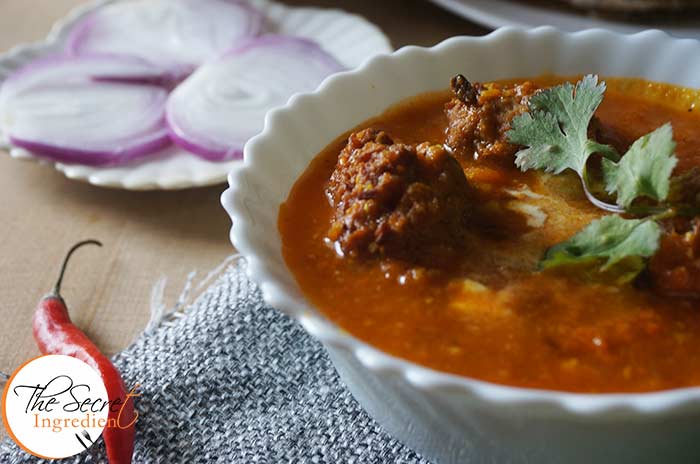 [whohit]KamalKakdiKKoftey[/whohit]
[yumprint-recipe id='214′]