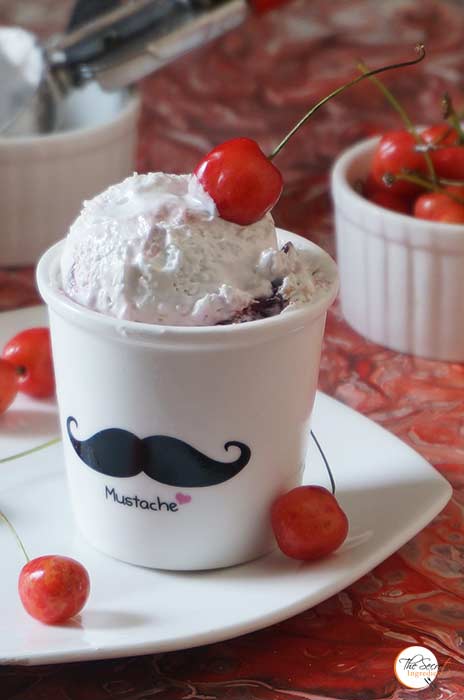 I behave like a little puppy when summers arrive in hills. There is so much to look forward, the fresh bounty which includes fruits like, cherries, apricots, plums, peaches, lychees, apples and pears. I cant seem to get over them. I just have to keep trying new recipes using these fruits. The summers are receding and monsoons is taking over us but then the excitement level hasn't gone down. I am already through playing with peaches, plums and apricots. But when I spotted cherries my heart skipped a beat, I love them! – the taste, the shape, the colour. It's like the best fruit for a food blogger.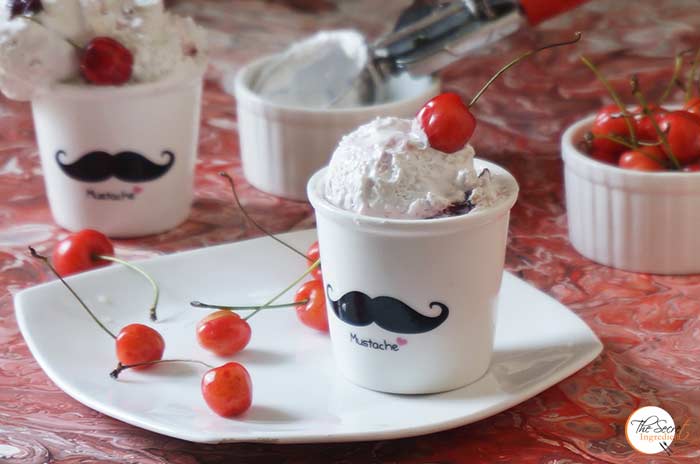 I had made Cherry Compote Cheesecake Glasses and Cherry Rosemary Focaccia Bread a while back and had also made lychee lemonade. This time I decided to make lychee icecream with cherry compote. The way they married each other was simply fabulous. You should try this recipe and the results will amaze you.
Directions:
1. Peel the outer skin of lychees and discard the pits. You will be left with lychee flesh.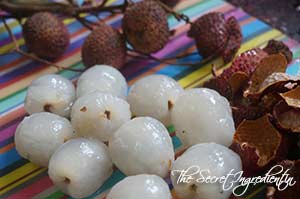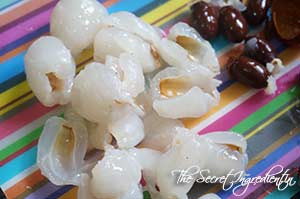 2. Add the lychee flesh in a blender and churn it to make a smooth puree.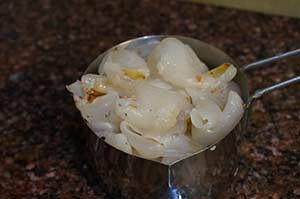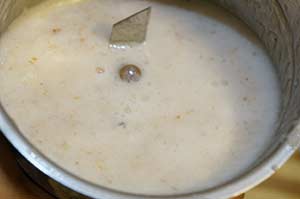 3. Whip together condensed Milk and Whipping Cream till you get airy light and soft cream.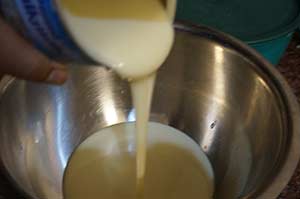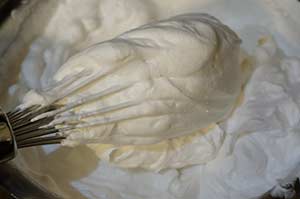 4. Add the lychee puree to the fluffy cream and whisk again till it blends well.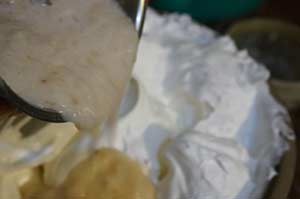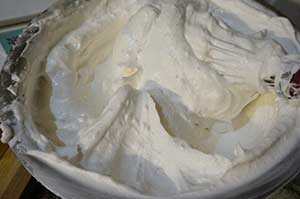 5. Transfer the lychee cream to a icecream box with a lid. Smoothen the top with a spatula.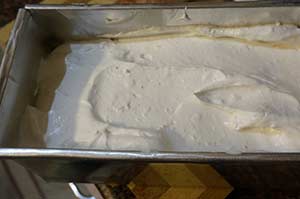 6. Cover the box with a lid and freeze it for about 1 and 1/2 hours.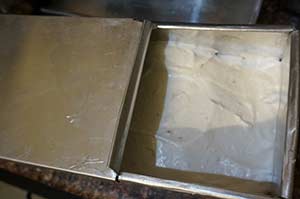 7. For the cherry compote. Stone the cherries. You can use this easy hack to pit the stones without the use of pitter. Add the cherries to a saucepan.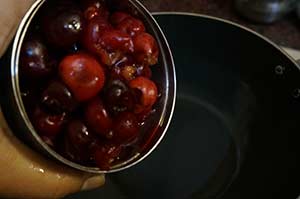 8. Also add sugar and water and cook on medium flame.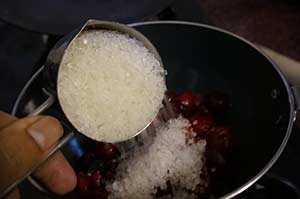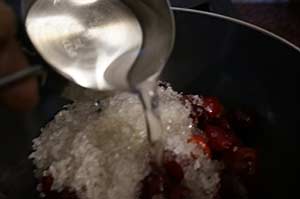 9. Cook till the cherries have lost their shape and become gooey, almost like a syrup.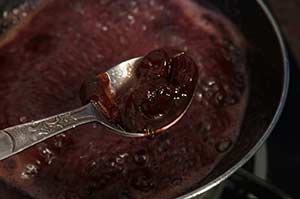 10. Cook further till that syrup is thickened and its not liquid any more. Turn the flame off and bring this compote to room temperature.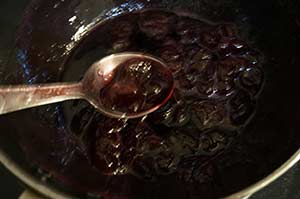 11. Spoon the icecream with cherry compote and then using a toothpick or fork create swirls randomly so that the compote mixes with the icecream and creates a swirl like pattern. Do not over mix for that effect will not come.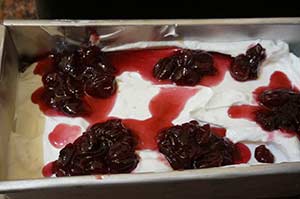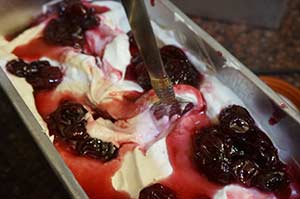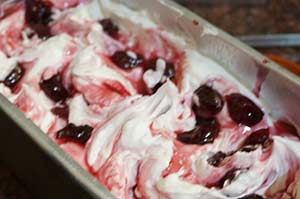 12. Freeze the icecream again with lid on for minimum of 4-5 hours or overnight. Scoop and serve and you will get the best creamy homemade Lychee and Cherry Ice cream!
You can even try Instant Pista Badam Kulfi and Darsaan.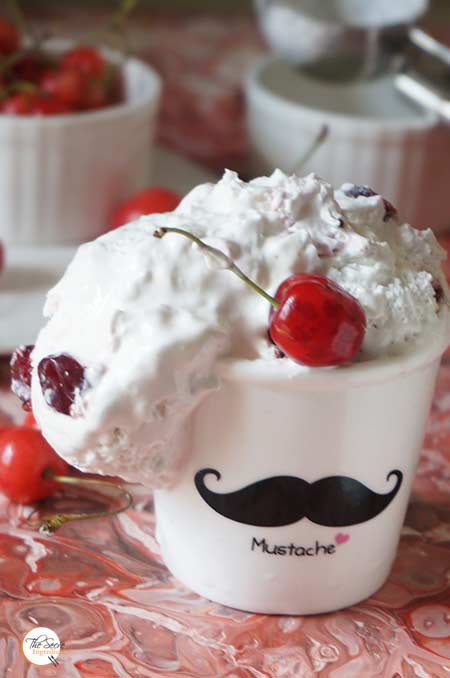 [whohit]LycheeCherryIcecream[/whohit]
[yumprint-recipe id='287′]