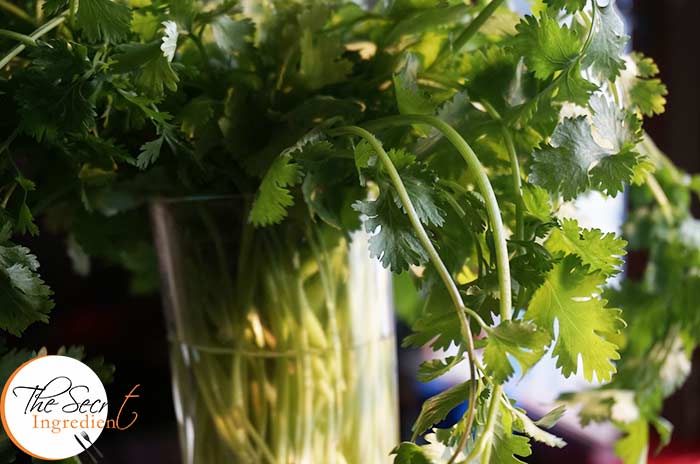 Steps:
1. Open the bunch of coriander leaves and place it on a chopping board.

2. Cut the roots and bottom ends . Eliminate any yellow or torn or damaged leaves.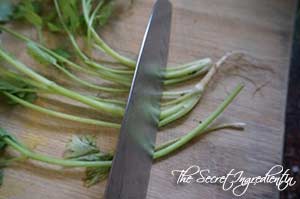 3. Place these coriander stalks in a glass and pour water submerging the stalk ends and not touching the leaves.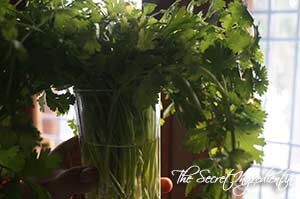 4. Cover the top loosely with a poly bag and keep it refrigerated. Keep changing the water every two days. Your Coriander will stay fresh and green for 30 days or more.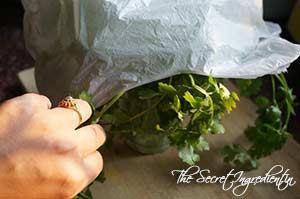 [whohit]FreshDhaniyaTips[/whohit]