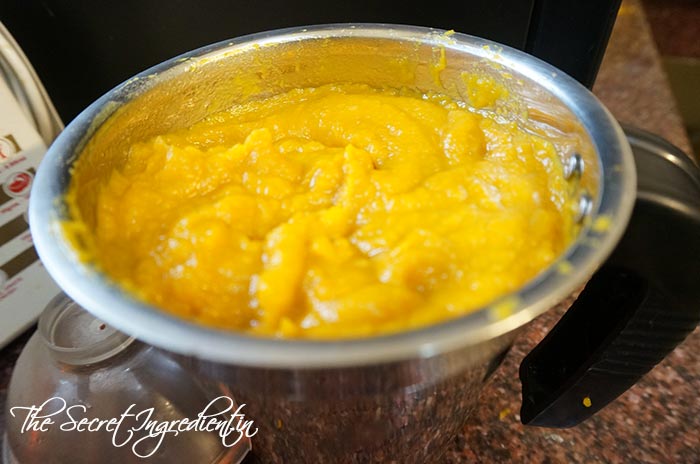 Steps:
1. Choose a ripe yellow pumpkin because they are the sweetest. Preheat the oven to 350 degree F. Learn more about Oven temperatures and Conversions.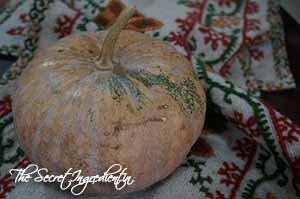 2. Cut it open into half.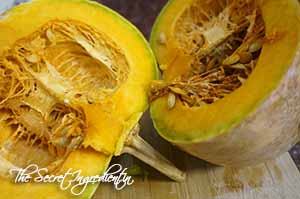 3. Scoop out the seeds with a spoon. You can always roast these seeds, so do not throw them away.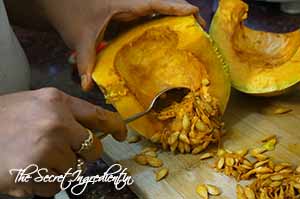 4. Further cut the halves into two, so that they bake faster. Place them on a baking sheet.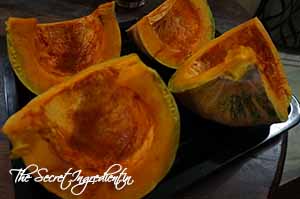 5. Put the baking sheet on preheated oven and bake for 45 minutes to 1 hour. Depends on the size of your pumpkin.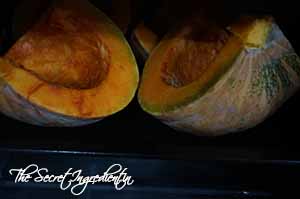 6. They will wilt a little after baking.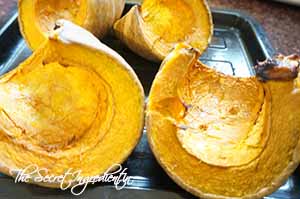 7. After they have cooled remove their skin.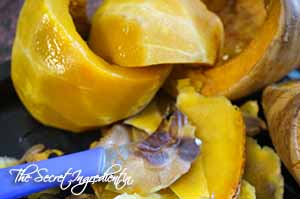 8. Put them in a blender.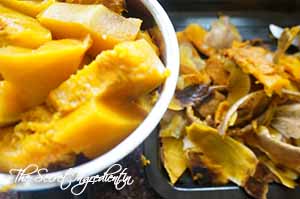 9. Puree them till smooth. You can add few spoons of water if you feel its necessary.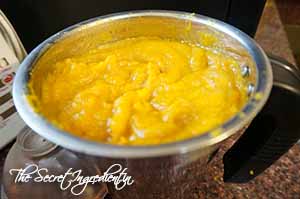 10. Use it right away or put it in a ziplog bag, remove the air inside and seal. Put it in your freezer compartment for further use. You can freeze this upto 3-4 months. In order to thaw the puree place it in fridge overnight or on your counter top for half an hour or so.