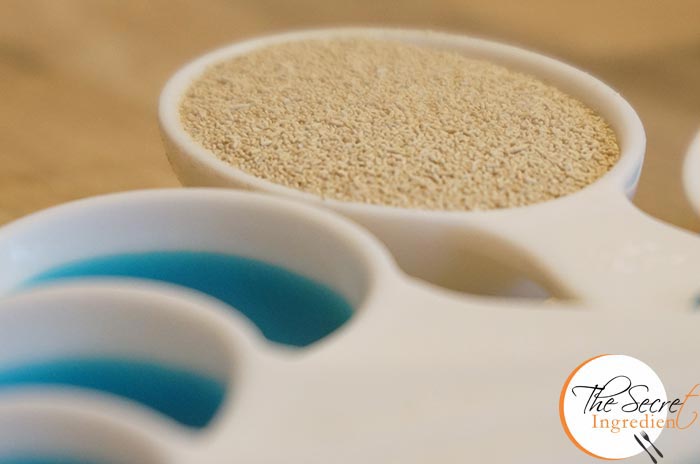 Yeast is an integral part of bread baking. Yeast is a very small living organism that stays dormant until combined with warm liquid.The yeast is then activated and starts converting the starches and sugars in the flour into carbon dioxide gas, which causes the dough to rise. A lot of people fear using yeast. They feel its an untamed beast. If you are one of those you have reached the right page. In the following article I am going to share my knowledge on yeast which I have acquired over years of hit and trials.
One must understand that yeast is of many types. (i) Instant Yeast, which is also known as rapid rise or bread machine yeast, is the easiest to work with because it does not require activation. You can directly add it to the flour and knead the dough. It looks like very fine granules (ii) Another type of yeast is Active Dry Yeast which requires activation in lukewarm water before use. It looks like small size granules. (iii) Baker's yeast or Fresh compressed yeast is usually used by bakeries and has a shorter shelf life and also requires activation. It comes in squares and looks like a soft, moist lump and has to be refrigerated. I have played with the first two types of yeast and I believe those are the two which you will come across often. I will restrict my information on yeast only till instant and dry active yeast in this article.
If you have good quality yeast which is viable, you have nearly tamed the beast. In India its a struggle finding yeast and the bigger struggle is to find yeast which works. If your yeast doesn't work, accept it that your dough will not rise. I am giving you a simple test to identify and choose a good instant and dry active yeast.
(a) It should be packaged and of a good brand. You can order them easily online on ebay, bakersmart or Amazon and alike. You can even order Yeast from our on Online Store The Gourmet Shop. The yeast is foolproof and works every single time.
(b) Check the expiry date of the yeast. It should not be expired.
(c) If your yeast is expired its colour will become more brown than white. Thats a sign of bad yeast.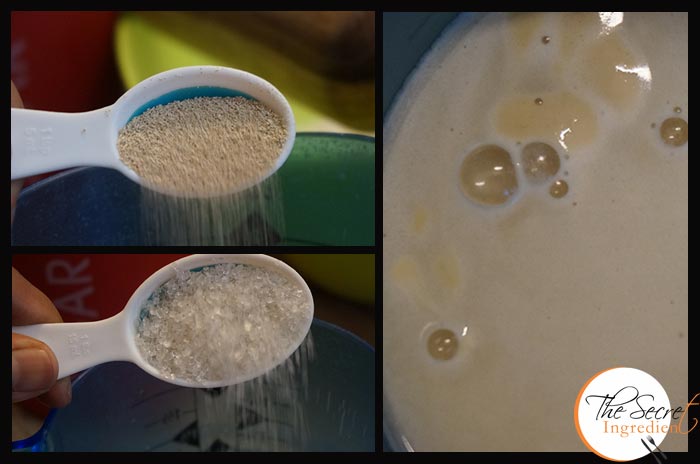 Another important aspect of dry active yeast is its activation or 'proofing of yeast'. One must know that the water should be lukewarm. You should be able to insert you finger in water easily. Neither too hot neither too cold. Yeast feeds on sugar so you must add yeast and sugar or honey to the lukewarm water and gently mix it once and let it rest for 5-7 minutes till it gets frothy and milky. You will notice some bubbles on top which means yeast is getting kick start. If you see no such signs you must throw the water away and try this with another brand of yeast. I have used this activation technique in Honey Oats Bread recipe. On the other hand as mentioned earlier instant yeast can be directly added to the flour and kneaded. However, if using instant yeast the temperature of water added to dough is also very important: Cool, room-temperature, and warm water are fine, but ice water and hot water (anything above 120°F) risk killing the yeast. If you use cold water, it will take the dough longer to rise because it slows down the fermentation process.
Salt kills yeast. So when a recipe calls for adding salt in the bread do not add salt with the yeast. Add it to the flour and knead it with yeast water.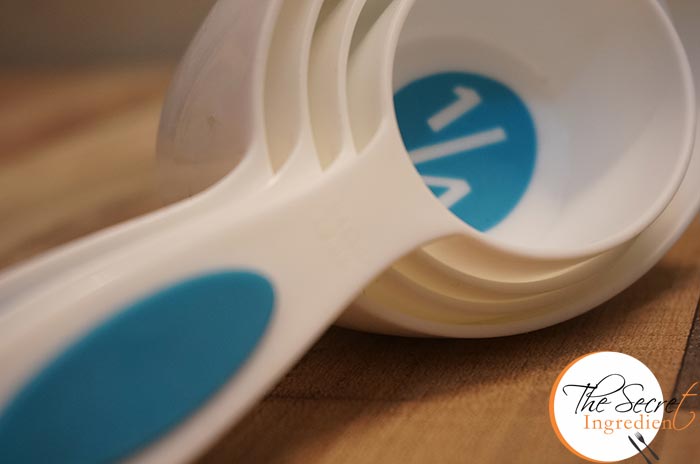 When a recipe says use 1 envelope of yeast it means 2 and 1/4 teaspoon of yeast which is roughly 7 gms. And 2 and 1/4 teaspoon of this yeast is good for dough up to 3 and 1/4 cups of flour. It is advisable not to put more yeast than prescribed as it will result in making the bread taste and smell very yeasty. If you put less yeast the fermentation of proofing will be slower but the flavours will be very interesting but adding more yeast can completely ruin the taste. Therefore, as a beginner you must follow the measurement religiously.
Not every recipe is going to be written with your preferred yeast in mind, but most recipes can be converted for the yeast you want to use. If you have a recipe that calls for active dry yeast, you can replace each teaspoon with 3/4 of a teaspoon of instant yeast. If you have a recipe calling for fresh compressed or cake yeast, you can replace 1 packed tablespoon with 2 teaspoons of instant yeast.
Once you have proofed the yeast you must use it immediately by kneading the dough. If you waste time putting the ingredients together the yeast will become inactive and will loose its potency and will in turn fail to raise the dough. Therefore, it s advisable that you must keep your dry ingredients ready and once the yeast is active you must use it within ten minutes.
After using the yeast it should be stored properly in an airtight container placed in a freezer. Small quantities can be easily kept in a small container in your chill tray compartment of your fridge. However, when you buy in bulk or a 500gm pack like me it should be stored in freezer as stated earlier. Instant yeast stays good for around 2 years if stored properly on the other hand Active Dry Yeast has a shelf life of 1 year, therefore expiration date must be checked before buying. Baker's yeast has a shorter shelf life, it stays good only for 2 weeks and requires refrigeration.
You can make a number of snacks , pizzas, buns and breads using yeast. All you need is to get your basics right. Few recipes you can try here are which uses yeast:
White Sandwich Bread, Vegetarian homemade Pizza, Russian Bublici, Whole Wheat Sandwich Bread, Chinese Black Sesame Steamed Buns, Cherry Focaccia Bread with Rosemary and Sea Salt, Rosemary Garlic Focaccia Bread, Cinnamon Raisin Bread, Beetroot Bread with Garlic and Thyme, Honey Oats Bread, Domino's Garlic Breadsticks.
[whohit]YeastArticle[/whohit]
Related Post: Basic Steps to Bake a Perfect Bread