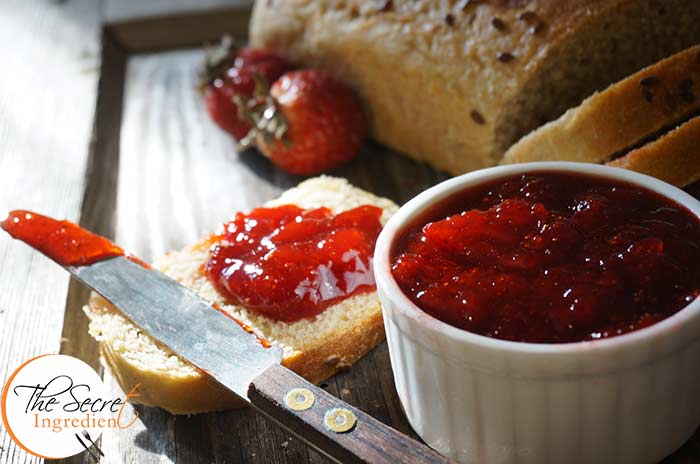 The Joy of Spring is in seeing some delicious fruits like cheery, blueberries, Strawberries and alike. They catch your attention instantly. The beauty of these fruits is that you can enjoy them as it is and at the same time make something fabulous out of them. Last year I got crazy with Cherries and I ended up doing Mascarpone Cherry Compote Cheesecake Glasses and Cherry Rosemary & Sea Salt Focaccia Bread. This season I have laid my hands on the gorgeous looking Strawberries. I just finished doing a batch of Strawberry cookies, I know it sounds weird but they tasted just yum. Will share the recipe soon 🙂 I have plenty on my mind but for now I bring you this heavenly strawberry preserve.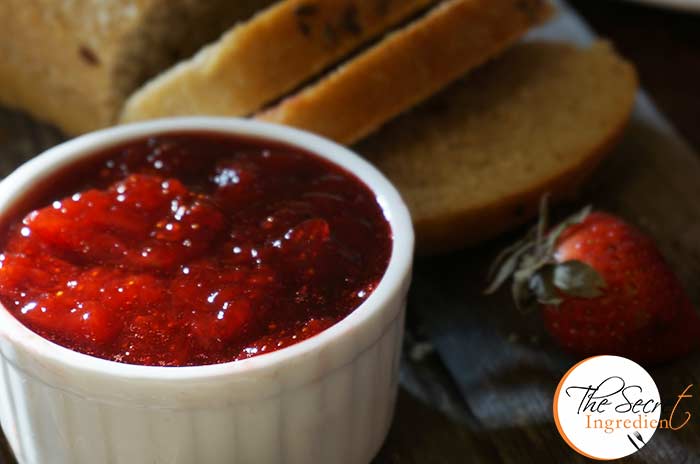 The more I talk about this is less.. The freshness and bite size pieces of strawberry in the preserve was to die for. Smear it on top of a freshly baked bread slice and shut your eyes for a pure food orgasm. The bottled stuff you get in a market is all chemical but jam. I challenge you once you taste this you will never ever buy the market stuff.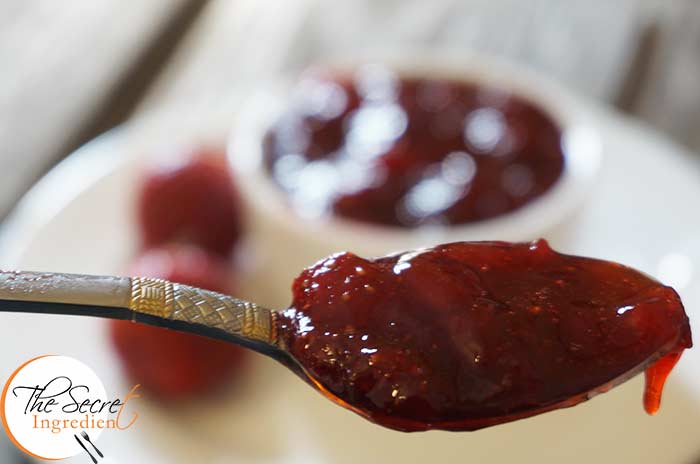 Look at that Spoon jeweled with Strawberry Preserve! Can you spot the pulp.. that's what I call heaven! So when are you trying it? Make a small batch and enjoy the freshness of Strawberries without any preservative or pectin.
Directions:
1. Wash the Strawberries thoroughly and hull them using a pairing knife.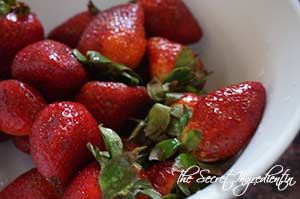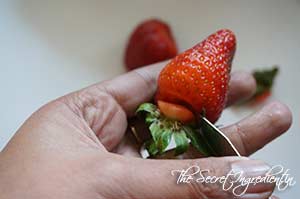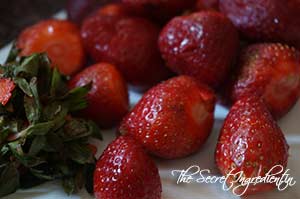 2. Cut them into equal size pieces and put them in a bowl.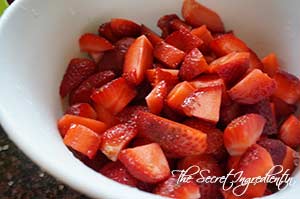 3. Add sugar and toss the berries. Cover it with a lid and let it sit for 4-5 hours, ensuring you stir them every half an hour.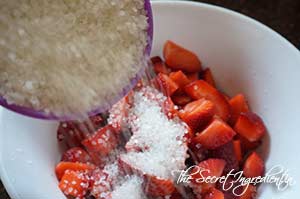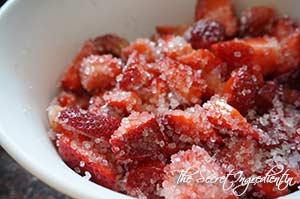 4. That's how the strawberries will release all its juice and squeeze up. Now put this in a saucepan over medium high heat.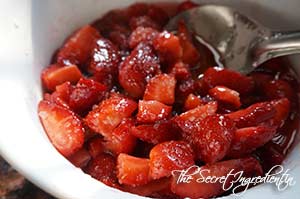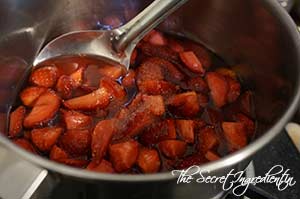 5. Let it come to a boil. It should take 5-7 minutes. Use a potato masher to mash the strawberries as you cook. Keep stirring. In the meanwhile place a small ceramic or steel plate in the freezer. Don't ask me why! I will tell you later 😛 Just do as I say 😉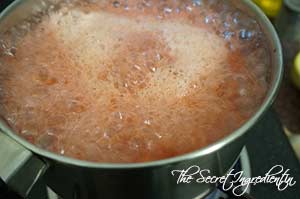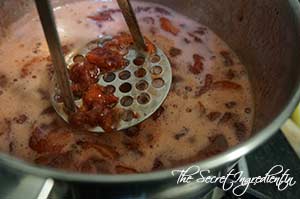 6. Add lemon juice for the glaze and let it cook further till the time it has thickened and reduced.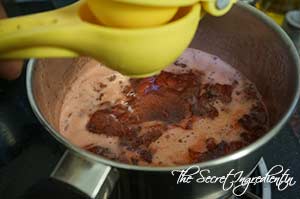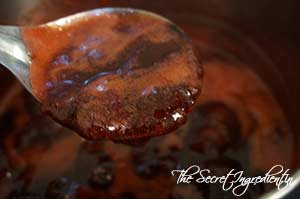 7. When you think your jam is ready just take that plate out of the freezer and pour a little jam on the plate. Wait for 30 seconds and then draw a line in its centre with your finger. If the partition stays as it is then your preserve is ready and if its runny then you need to cook it for a little time more and do this test again.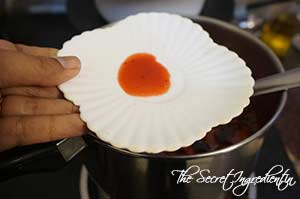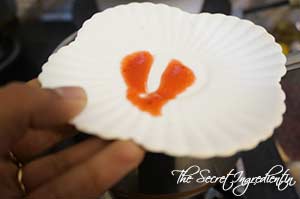 8. Let the preserve cool down completely transfer it to a air tight glass jar and refrigerate. You must always use dry hands and spoon to keep its longevity. It easily stays good for 8-10 months. Enjoy!
Other Jams, Chutneys and Preserves you can try here are: Fresh Plum Spiced Chutney, Argentine Chimichurri Salsa, Coconut Chutney , Sweet and Sour Raw Mango Chutney, Spinach Coriander Salsa| Phalahari Chutney, Raw Mango Chutney with Mint and Coriander and Szechuan Sauce.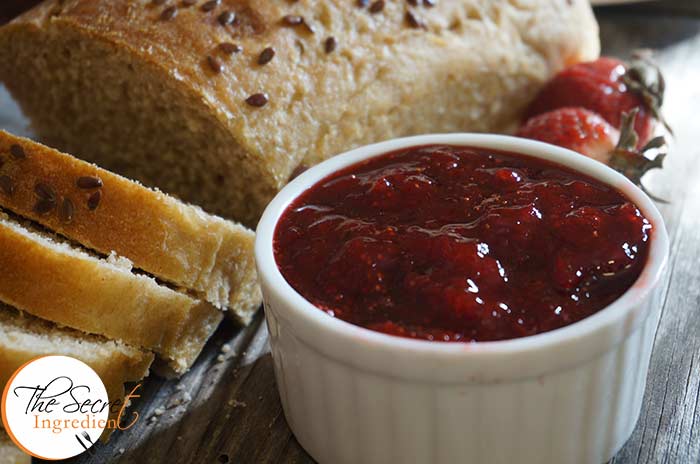 [whohit]Strawberry Preserve[/whohit]
[yumprint-recipe id='194′]