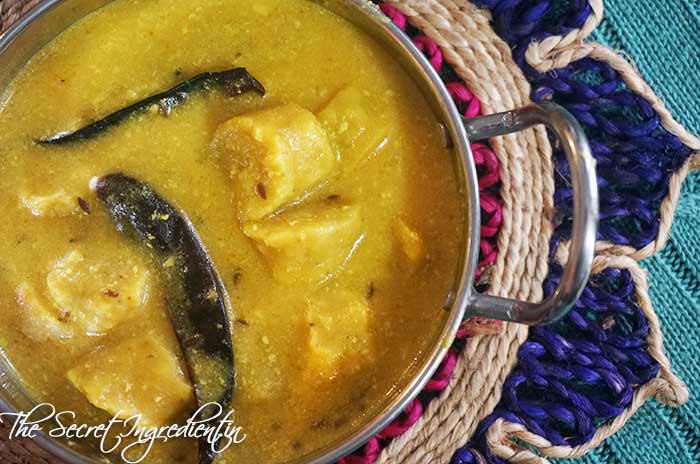 Gatte ki Kaddhi is a spicy delicacy from the state of Rajasthan. It is made with gram flour dumplings flavored with spices and steamed to form 'gatte'. Then these gatte are dunked in yogurt based curry and best enjoyed with puris or rice. My mother makes another version of it where gatte are dunked in tomato garlic based curry which we call Gatte ki Sabji. I prefer my mother's version because it becomes little tangy in taste and it is made with love 🙂 I will soon upload recipe for Gatte ki Sabji.
Directions :
1. In a bowl take gram flour and add salt, turmeric and chili powder.
2. Add yogurt, oil and carom seeds.
3. Combine it together with your hands into a sticky dough. Keep your hands oiled for ease in kneading.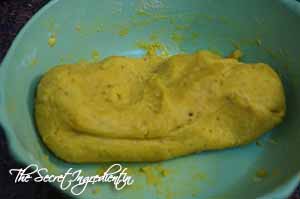 4. Divide the dough into four equal parts and using the palm of your hands roll it into sticks approximately 5 inches in size.
5 . In a large vessel pour water and boil it till you start seeing bubbles. At this time immerse the sticks into the water. They will sink to the bottom.
6. Cook for 5-6 minutes on high flame or till you see the sticks start floating to the surface. That is when you know they are fully cooked. Take them out of the water carefully.
7. Cut them into bite size pieces. Keep aside.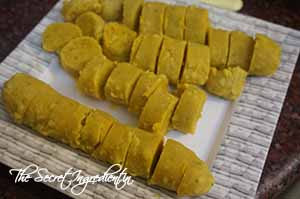 8. For gravy take yogurt/curd in a bowl. I used the same bowl, you know less utensils to clean 😛 Add gram flour and make a lump free batter.
9. Add turmeric, chili powder and coriander powder and mix well.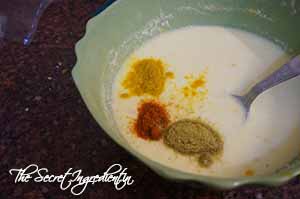 10. In a wok or pan add oil and heat and add cumin seeds.
11. When they start to spatter add mustard seeds. Add dried red chilies, bay leaf and black cardamom.
12. Add asafoetida to it.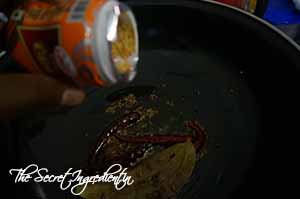 12. Add the flour yogurt mix and stir for couple of minutes.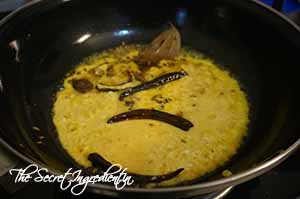 13. Add about three cups of water and wait till gravy comes to a boil.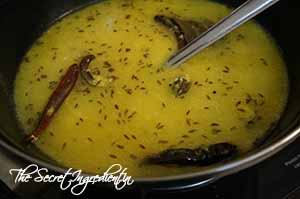 14. Add gatte to the gravy and also add salt as desired. Cover with a lid and cook on low flame. Keep an eye for gravy might spill off on high flame.
15. Garnish with fresh chopped Coriander. Serve hot with roti or puris.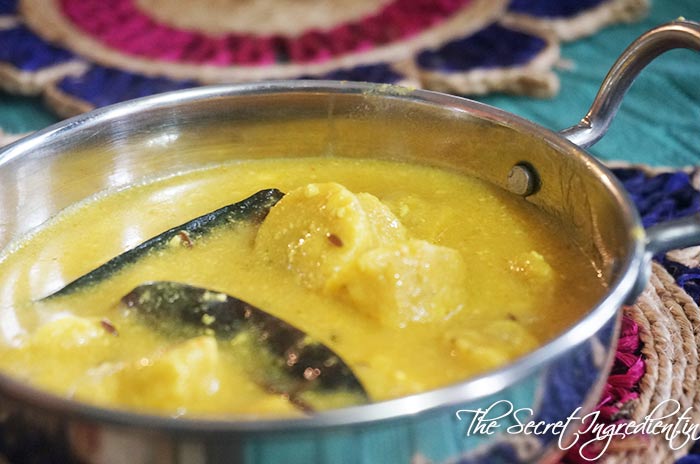 [yumprint-recipe id='34'][whohit]GatteKiKaddhi[/whohit]