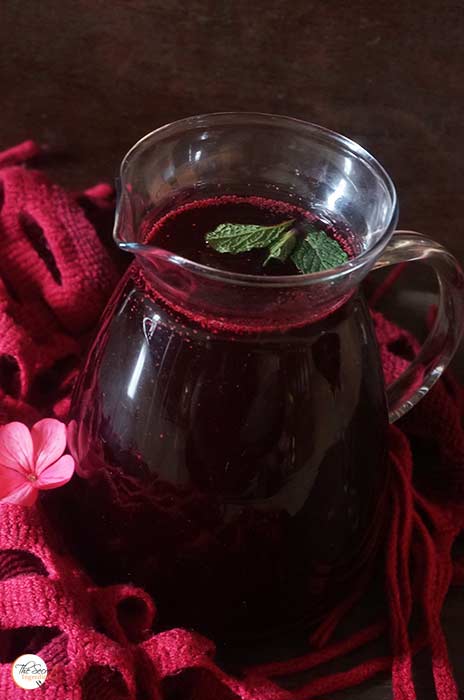 Winters are retreating, still there is nip in the air. The winter bounty is in plenty and ever since I am at my parents place I am enjoying them to the fullest. I am having all the possible delicacies my mother cooks like Swanjhaney ke Phool ki Sabji, Gobhi Ke Danthal and Kali Gajar ki Kaanji. A lot of people are unaware as to what is kaanji. It is a fermented drink which has probiotic properties made with black carrots which appear in the market in winters. It has a strong pungent, tangy taste which I love it. It takes couple of days for the drink to become ready. The process is fairly simple and uses a very few ingredients.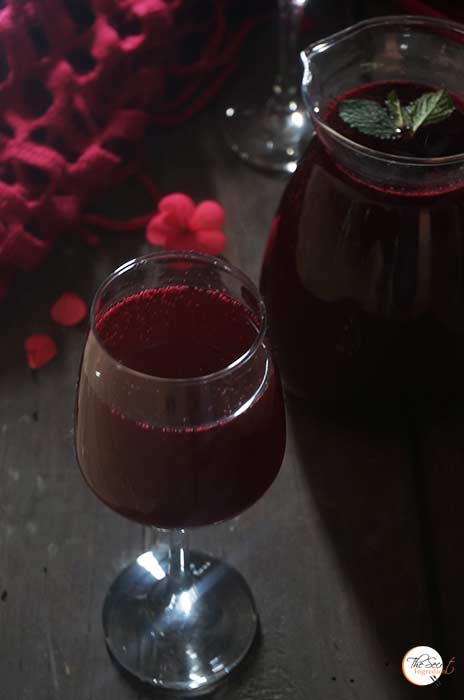 You can call this drink as the Indian Kombucha. But these Blackcarrots are not available every where, if you are one of those who doesnt have access to those black carrots you can use red carrots also along with beetroots for that colour. I personally dont like the taste of beetroot in kaanji but again I would say its an acquired taste. My father in law loves it but my husband and mother in law just dont like it. I'll still say you must try it once, you never know if you might fall in love with its taste.
Directions:
1. Wash the black carrots and drain the water.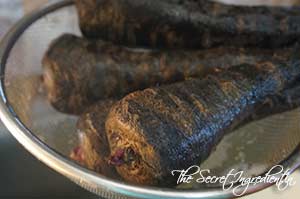 2. Wear gloves and peel the skin of carrots.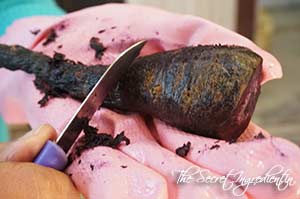 3. Cut them into slices.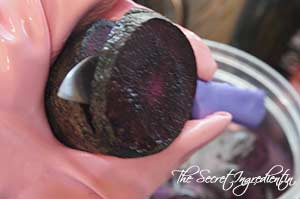 4. In a large container add water and add coarsely ground rai or red mustard.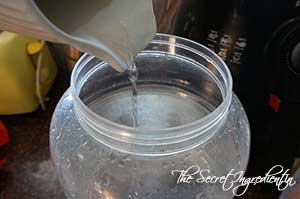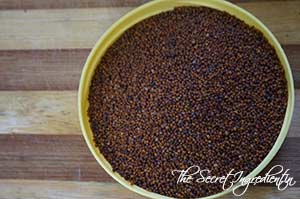 5. Also add the sliced pieces of black carrot and see the water change its colour.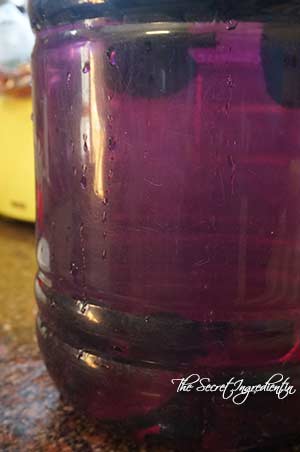 6. Add Black Salt, cumin powder and red chilli powder. Stir with a ladle and cover with a lid. Let it sit for couple of days in the sun for the drink to ferment and develop its taste. Dont forget to stir atleast once a day.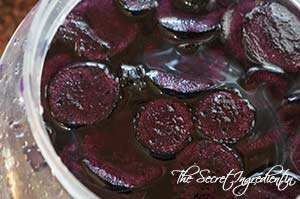 7. When the taste has developed it will become a little pungent and the colour will become like wine. You can sieve the drink through a colander and discard the carrots after another 2 days. Transfer the drink in a glass jar with a lid and store at room temperature. Serve at room temperature and enjoy the bounty of winters along with nutrition.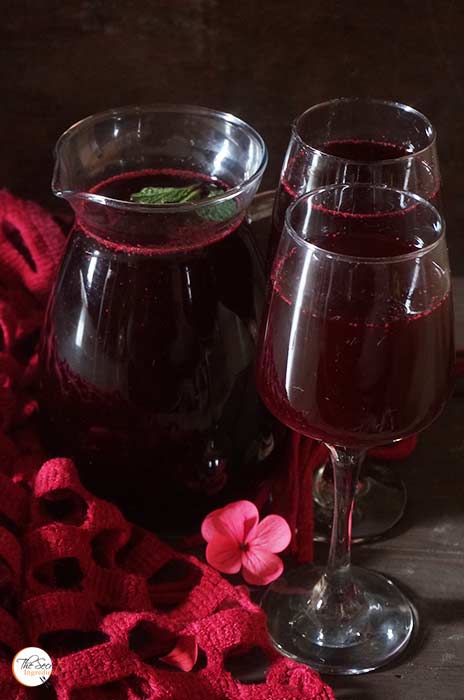 [whohit]Kaanji[/whohit]
[yumprint-recipe id='297′]