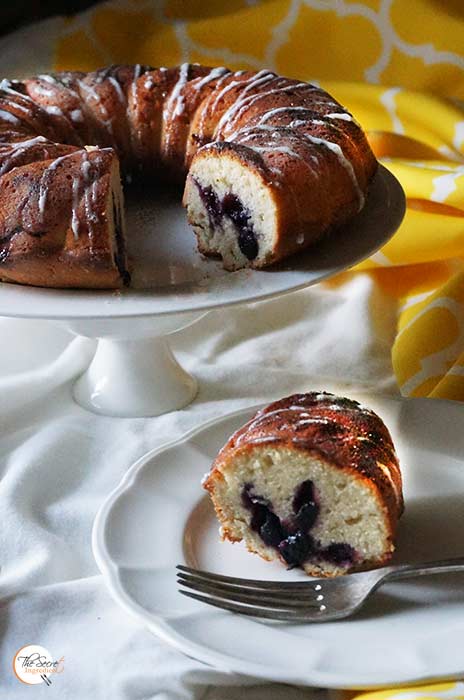 Valentine's Day is around the corner and I am certainly not struck by a cupid 😛 Thankfully! I am simply looking for a reason to bake and try out something new. This Blueberry Cream Cheese Pound Cake has been on my mind for such a long time. The original recipe was with strawberries but I had frozen blueberries in stock so when we got the new pumpkin silicon bundt mould on board in our online store The Gourmet Shop, I had to bake first before we even sold it 😉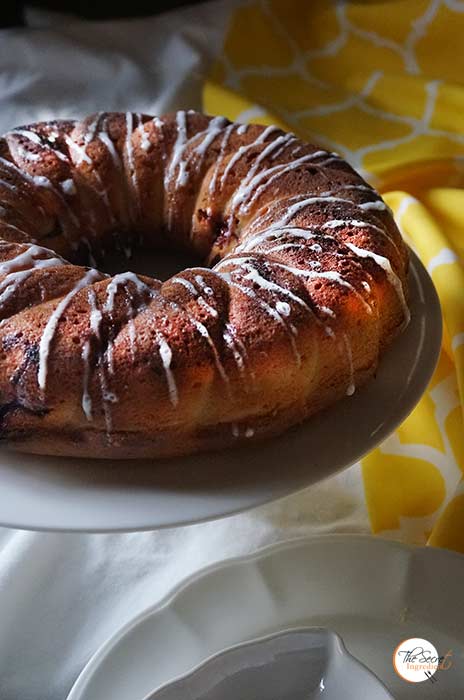 The inside layer of blueberry compote is to die for and comes out perfect in this mould. You get a balanced taste of extremely rich pound cake with a layer of blueberries. Oh you have to try this. Words cant express how decadent was this cake. If you cant find blueberries you can try this with fresh strawberries. Let me know if you fall in love with this cake once you bake this. True love is in the cake, rest of the things in the world are temporary and immaterial 😛 Therefore, fall in love but with cake, it will never break your heart. 🙂
Directions:
1. For the sauce, in a non stick pan add blueberries, I had frozen one in my freezer so I used them. You can use the fresh ones as well. Add sugar and turn the flame on medium.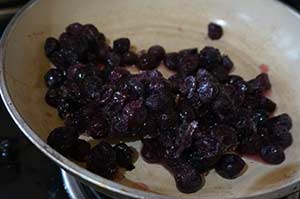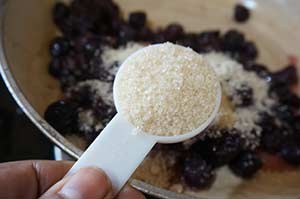 2. Add juice of a lemon and cornflour.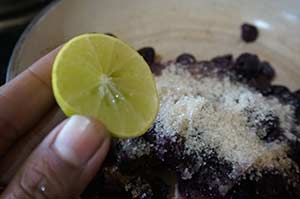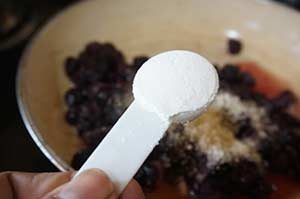 3. Keep cooking till the blueberry has released water and become thick like a thick sauce. Turn the flame off and let the sauce come to room temperature.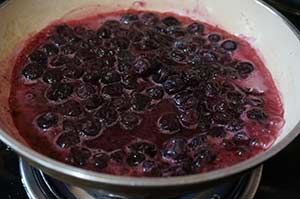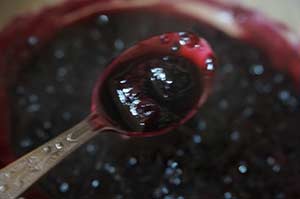 4. For the cake, preheat your oven at 170 degree Celsius (Learn more about Oven temperature and Conversion) and grease a bundt pan with butter and set aside. I have used the silicon pumpkin bundt pan which is available on my online store 'The Gourmet Shop'. You can make it yours too just click on the link and place order.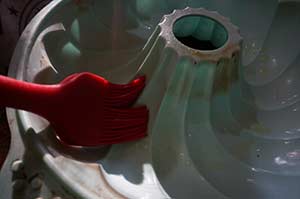 5.In a bowl add All Purpose Flour and baking powder and whisk it well and set aside.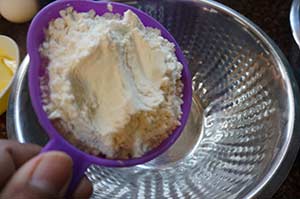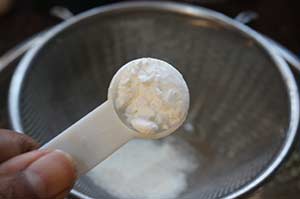 6. In another bowl add butter, at room temperature. Add cream cheese and whisk till it becomes creamy.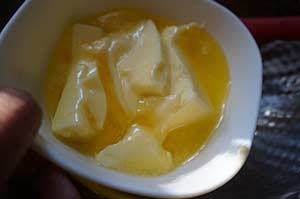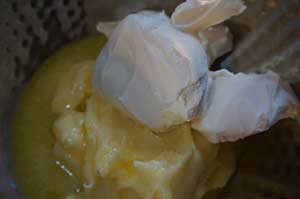 7. Add castor sugar and whisk further till sugar is mixed well and everything is creamy.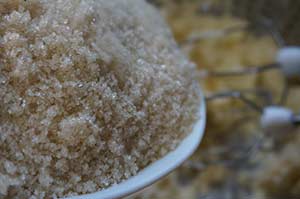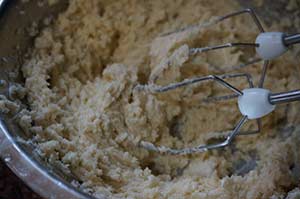 8. Add eggs and continue to whisk till the batter is airy. Add Vanilla essence and Cream and combine.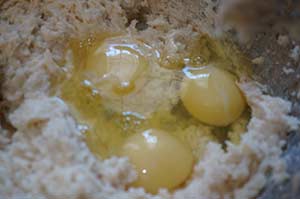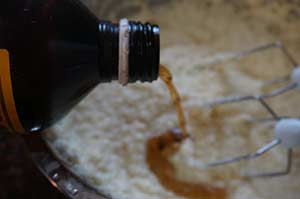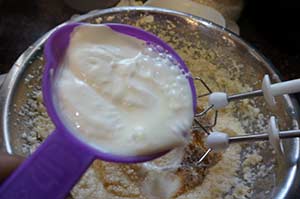 9. Add dry ingredients to the wet ingredients little by little and whisk till everything is moistened. Do not over beat.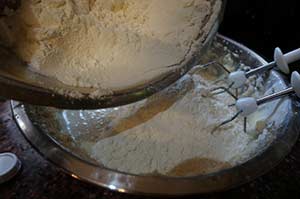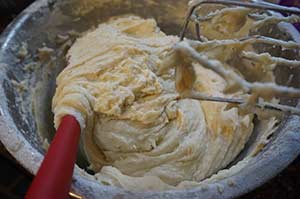 10. In the prepared bundt pan add a layer of batter, about half of it.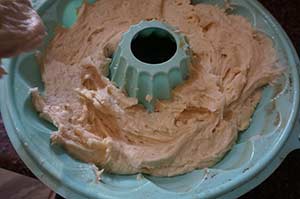 11. On top of the batter add the blueberry sauce. Ensure that the sauce doesn't touch the mould and stays inside only. Because on baking the sauce might leak out.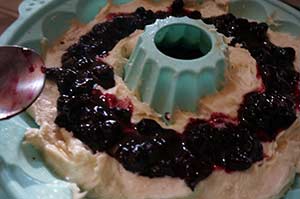 12. Pour rest of the batter on top of the sauce and cover everything.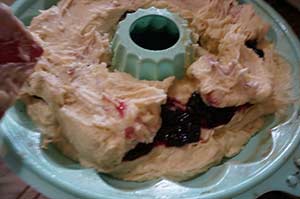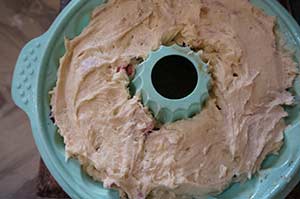 13. Bake in the preheated oven for 50-60 minutes. If at any time the cake starts looking golden from top and still raw from centre just tent it with aluminum foil and continue to bake. Bake till the tooth pick inserted comes out clean. Remove from the oven and let it be in the mould for next ten minutes. Demould the cake and let it come to room temperature on wire rack. Slice and serve with your favourite cup of coffee.
Other cakes you can enjoy on the secret Ingredient are : Persimmon Buckwheat Gluten Free Cake, Citrusy Sweet Lime Cake, Honey Dates Square, Peach Upside Down Cake, Fresh Apricot and Almond Cake, Mango Vanilla Cake, Festive Orange Blueberry Pound Cake, Vanilla & Pomegranate Cake,Lemon Cake with Lemon Glaze, Persimmon Rum Cake and Honey Cake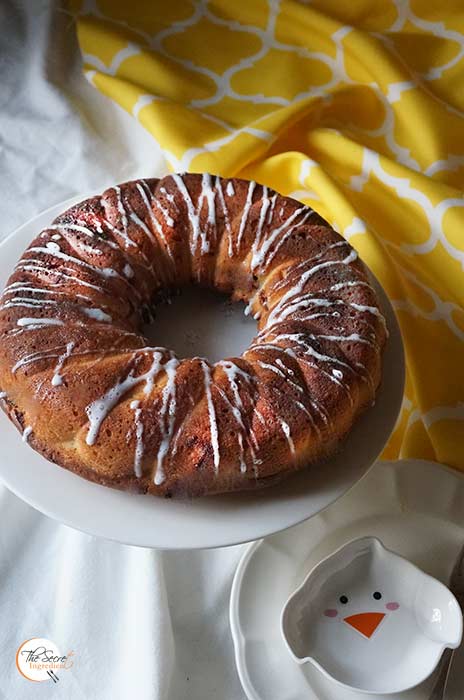 [yumprint-recipe id='309′]