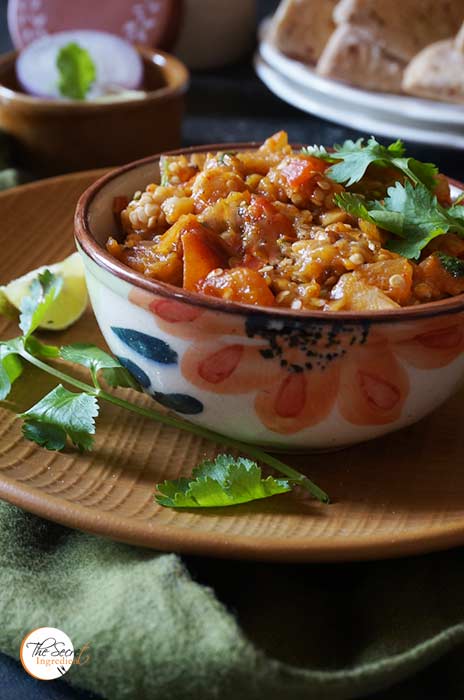 Eggplant or Brinjal or Aubergine is the most versatile vegetable available all across the globe. It is found in different colours ranging from white to green to purple and the sizes and shape also varies from small. big and long. The big sized eggplant is used for this dish because it has maximum pulp. This is a North Indian version of this dish. The variants are found all over the world, in the form of Baba Ghanoush, Muttabal from Mediterranean Region, Patlıcan salatası from Turkey, Aubergine caviar from Southern France, Salată de vinete from both Romania and Hungary and the list is endless.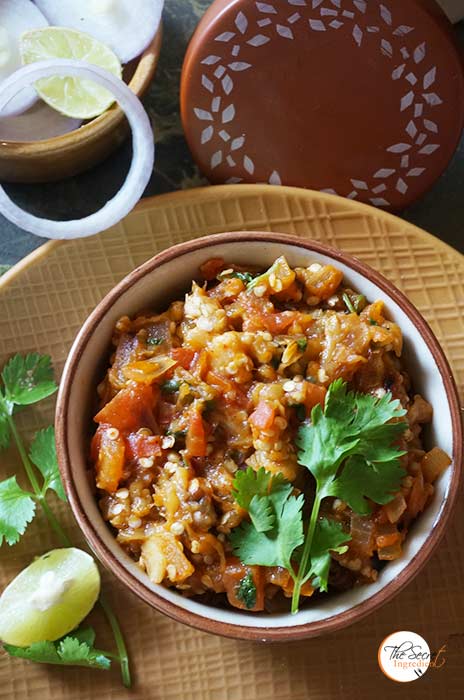 In India it is served with Roti or Parantha and a Yogurt dish or raita is often accompanied. My mother makes the best Baingan ka Bharta. Its simple recipe without much effort but many things have to kept into mind to bring out the best of its flavour. Its Spicy and absolutely a comfort food. I am including this recipe specially for those who are new to cooking. I also learnt this from my mother one of the first few dishes 🙂
Directions:
1. Roast the Brinjal and peel its skin off. Learn how to Roast an Eggplant on your stovetop? Make sure the brinjal is properly roasted otherwise it effects the taste and texture of bhartha.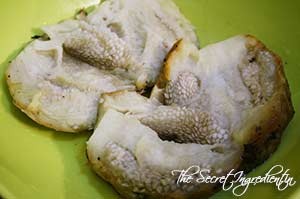 2. Mash it roughly using your knuckles. It will resemble a slimy semi solid paste. Keep aside.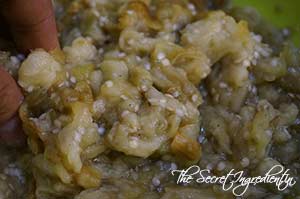 3. Chop Onions, Green Chilies and Ripe Tomatoes*.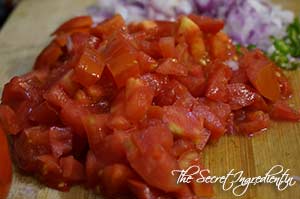 4. Add ghee or clarified butter in the wok or pan.
5. Add Onions and green chilies and let them saute till the onions become transparent and soft.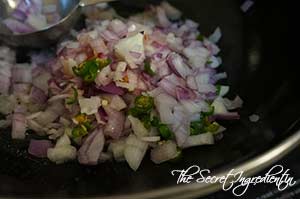 6. Once onions are sauteed add chopped tomatoes.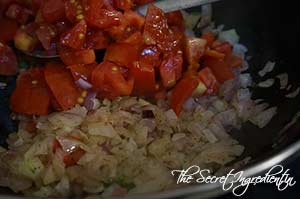 7. Add salt to the tomatoes so that they cook faster.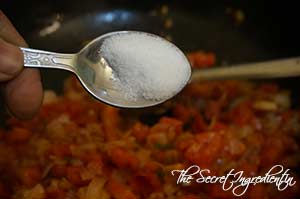 8. Cook the tomatoes till they are soft and gooey. This till take good 5-8 minutes.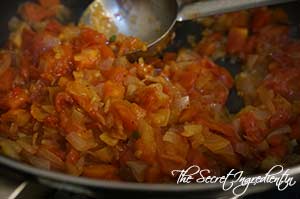 9. Once tomatoes are in mashable consistency add the roasted brinjal and mix.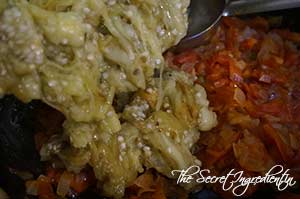 10. Add red chili powder and check if more salt is needed. Combine thoroughly until the eggplant has mixed well with onion tomato. Cook for another 5 minutes.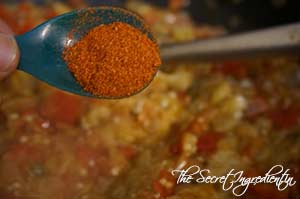 11. Garnish with freshly chopped Coriander Leaves and Garam Masala.
12. Serve hot with Rotis and Raita of your choice.
You can even try simple everyday dishes from Indian platter like Tori Wadi, Curd Rice.
Some of the Raita recipes you can try, Aloo Anaar ka Raita, Bathua Ka Raita , Chukandar ka Raita
Other dishes made with brinjal are Hyderabadi style Baingan Ka Salan. Bharwan Baingan, Baingan ka Raita , Begun Bhaja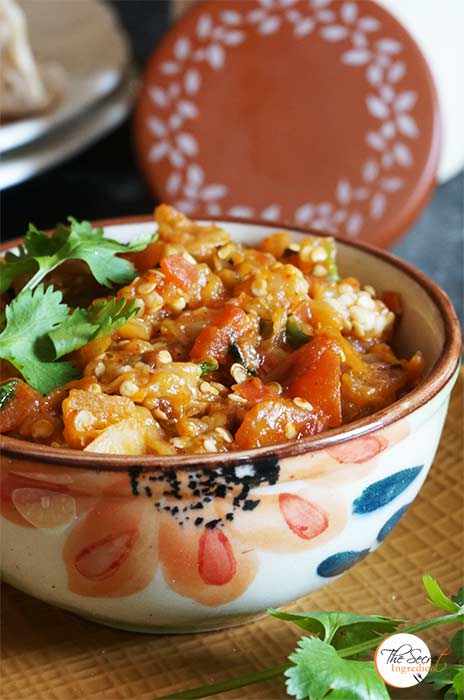 [whohit]BainganKaBhartha[/whohit]
[yumprint-recipe id='127′]