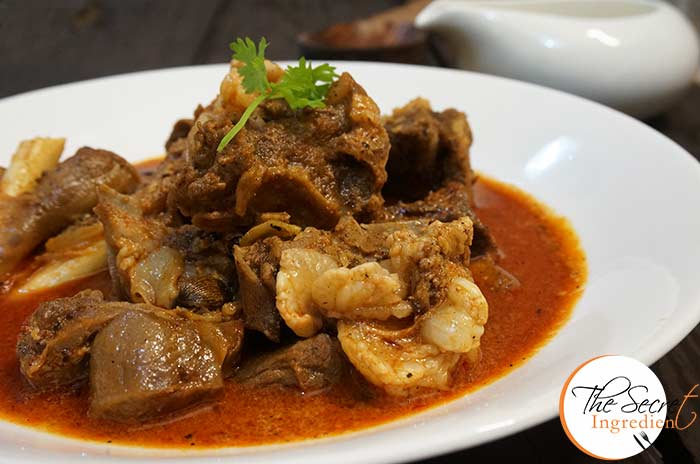 This is that post of the month where I cook and present according to the theme in Spatula Force's Monthly Challenge. It's a group of talented bloggers who have come together to try new cuisines, new dishes out of the ordinary. This month's theme was hosted by me and it was an opportunity to explore Kashmiri Cuisine. I had never cooked lamb before so when it was time to make something Kashmiri I knew I had to debut cooking Mutton or Lamb or Goat and the signature Dish from Kashmiri Cuisine was none other than Rogan Josh.
Rogan Josh is an aromatic Lamb dish of Persian Origin. Rogan Josh the name has many interpretations. Rogan or Roughan means 'Clarified butter' or fat and Josh means the 'passion, the intensity, the heat'. Rogan Josh thus means cooked in oil in intense heat. The colour of gravy is crimson red due to Kashmiri Red Chilies which gives more colour than the heat to the dish. Apart from this Ratan Jot or Alkanet a dried herb from the region is used to give its amazing red colour. I have used Ratan Jot infused in oil for the colour.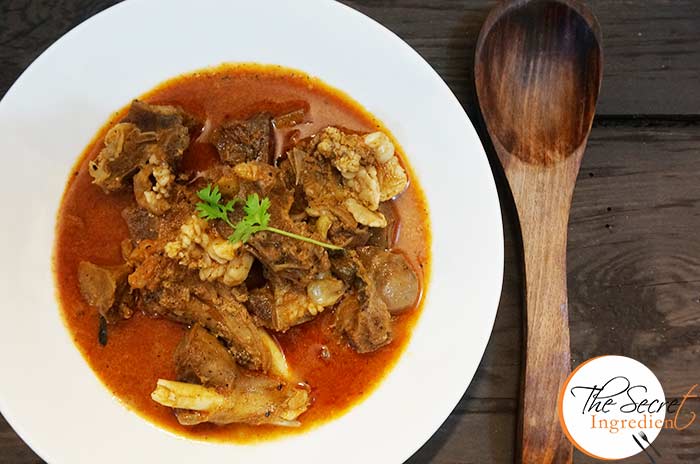 Another interesting fact about this dish is that there are two distinct way of cooking it. The Hindu way and the Muslim way. Muslims use Praan, local shallots tasting like garlic whereas the Kashmiri Brahmins avoid onion and garlic and use Yogurt to bring down the spice in their curry. Also it is noteworthy that in India instead of Mutton Goat is unvaryingly used since genuine lamb is less widely available than goat meat.
I have made the dish without any fresh vegetables. It made me think loud as to how treacherous can the cold be in the Kashmir Valley where not a blade of grass grows in thick winters and the valley is covered in a blanket of snow. It is where the human being learns to adapt with whatever is available, preserved, and dried.
I totally enjoyed cooking this specially reading about the Kashmiri Cuisine. Special mention goes to Farrukh Shabad for her incredible lip smacking recipe of Rogan Josh from her blog Cubes n Juliennes. What can be more appropriate than adding this recipe on Bakra Eid. I wish my readers Eid Mubarak!
Directions:
1. In a bowl marinate chopped mutton pieces with Cinnamon Powder and Fennel or Saunf Powder.
2. Also red Kashmiri Chili Powder, Black pepper Powder and Cardamom Powder or Crushed Cardamom.
3. Rub the lamb pieces rigorously with the spices and let it sit for an hour or so.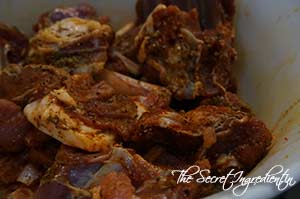 4. After an hour or marination add mustard oil in a pressure pan. You can use open pot also for slow cooking. Let the oil smoke out. As you spot the smoke turn the flame off.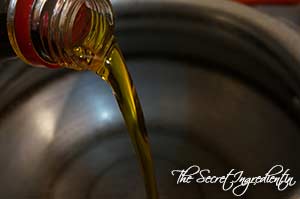 5. Add Bay leaf, Black Cardamom and Green Cardamom.
6. Also add Cinnamon Sticks, Cloves and Black Pepper Corns. Roast the spices in oil on low flame till aroma starts coming.
7. In a small bowl whisk some thick creamy yogurt, make sure its without lumps. Add Red Chilli Powder and Fennel Powder to it. Set aside.
8. When your whole spices have roasted add the marinated mutton pieces to the pressure pan and fry in oil for 6-8 minutes stirring occasionally. At this stage the colour of mutton will change from red to brown.
9. At this stage add Asafoetida and Dry Ginger Powder to the pan and combine with the mutton.
10. Add a cup of water and simmer for good 10 minutes.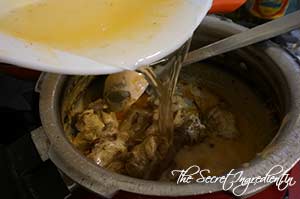 11. Turn the flame on low and then add Yogurt mix to the mutton and combine till whole of mutton is combined in yogurt.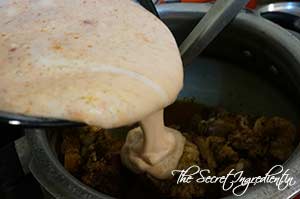 12. Add salt.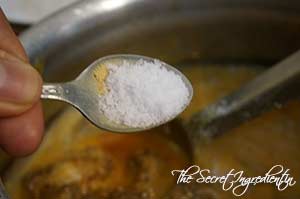 13. In a bowl add ratanjot or alkanet with little oil and microwave it for a minute. This will infuse the colour in oil. It is important to mention that ratan job only infuses in alcohol and oil and not in water.
14. Add this ratanjot infused oil to the curry and combine.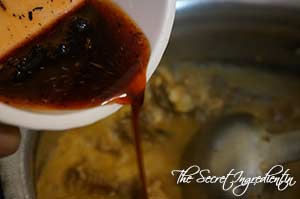 15. Close the lid and bring in 3 whistles and then turn the flame on sim. Let it cook for another 20 minutes undisturbed. If you are cooking in a crock pot cook it covered. It can take upto 1 and 1/2 hours to 2 hours. Do not forget to stir at regular intervals. Serve hot with Rice or simple Roti or Tawa Naan.
Other Popular dishes from Indian Cuisine you can try Butter Chicken, Dal Makhani, Shahi Paneer, Palak Paneer, Mushroom Do Pyaaza.
[yumprint-recipe id='171′]