Vegetarian Mushroom Lasagna in white Sauce is my favorite. By now you know anything with mushrooms becomes my favourite by default. I have expressed my deep love for them in my earlier post of Chili Mushrooms. So when Lasagna and Mushroom in white Sauce comes together its sheer bliss for my taste buds. There are two types of people one who like pasta in Red Sauce and the others who like in White Pasta. I belong to the later category.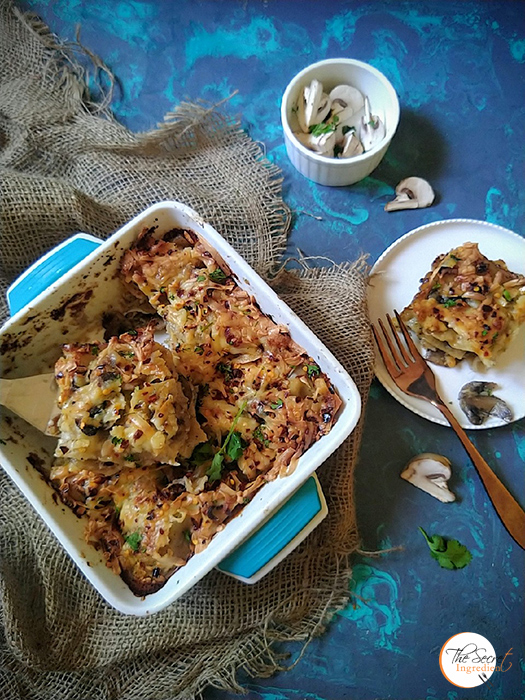 I like Lasagna but most of the time its baked in red sauce which is too much for me to handle. So I was looking for a Lasagna in White Sauce and I found a perfect recipe of Mushroom Lasagna in White Béchamel Sauce. The icing on the cake is that it is 100% vegetarian recipe. It doesn't use any egg or meat.
Directions:
1. Boil Lasagna Sheets as per the packet instructions. I used no boil Lasagna sheets so I am skipping this step. Also wash and chop Mushrooms in length and keep aside.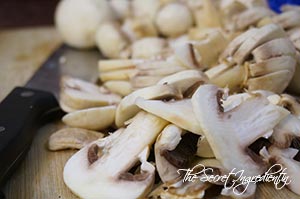 2. Chop Onions and garlic and set aside.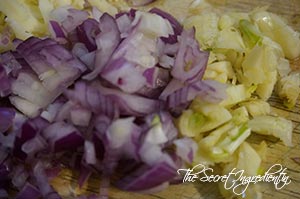 3. In a dutch oven or any deep pan add butter.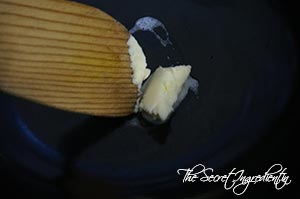 4. Add mushrooms and cook them till they release their water and become soft and tender. Cook them further till all water evaporates.
5. Set them aside in a plate.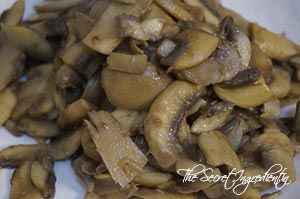 6. In the same pan add more butter and heat it till you start seeing it become frothy.

7. Add chopped garlic and onions.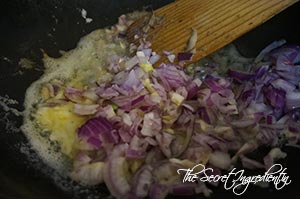 8. Add All Purpose Flour once the onions and garlic have become soft.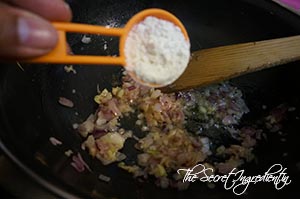 9. Use a whisk to keep the flour from getting over browned, It will taste bad if you let it over toast.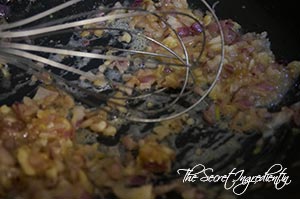 10. Add milk and keep whisking to avoid any lumps.
11. Add bay Leaf.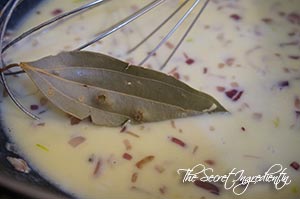 12. Add black pepper,salt and nutmeg powder. Let the sauce thicken and simmer for ten minutes. You can whisk it occasionally.
13. Remove the bay leaf and add Parmesan Cheese.

14. The sauce should thicken. The test is that it will start sticking to spatula. Turn the heat off.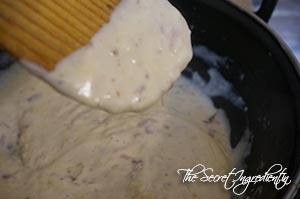 15. Grease a 8x6x2 inches baking dish with some oil or butter. You can use any size dish you have on hand. Preheat the oven for 475 degree (Learn more about Oven temperatures and Conversions)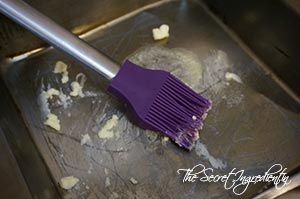 16. Layer the bottom with Bechamel Sauce, about 1/4 of it.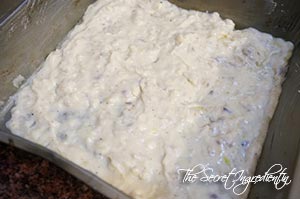 17. Place Lasagna Noodles on top and cover the surface.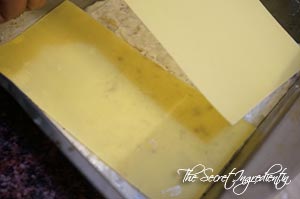 18. Put on top more white sauce and spread it. Take 1/4 of Mushrooms and lay it on top of the sauce.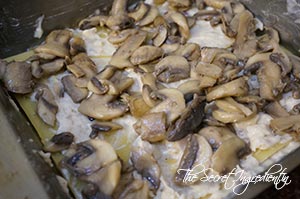 19. Shred some Mozzarella Cheese and sprinkle on top of mushrooms. Also sprinkle some chopped fresh parsley.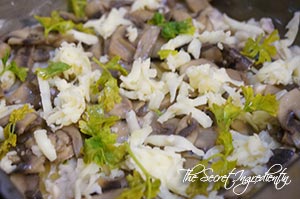 20. Repeat step 17,18 and 19 twice.
21. Cover the dish with aluminium foil. You can grease the inside of the foil with oil so that the cheese doesn't stick to it.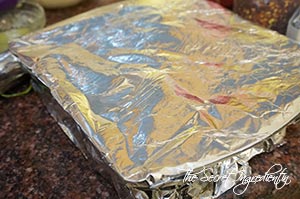 22. Bake it covered for 20 minutes till it starts bubbling and then uncovered for 10 minutes till the cheese starts to get brown.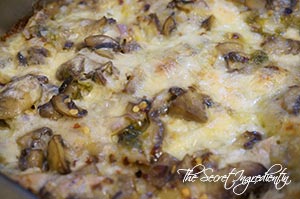 23. Wait for 15-10 minutes for it to cool down. I know its difficult! But if you try to cut it while still hot the sauces will run out and Lasagna wont get a chance to set.
Serve hot with Cheesy Garlic Bread or Domino's Garlic Breadsticks.
You can also try Quick Vegetarian Lasagna in a mug , Cheesy Chicken Lasagna in Red Sauce, Chili Mushrooms and Home made Vegetarian Pizza.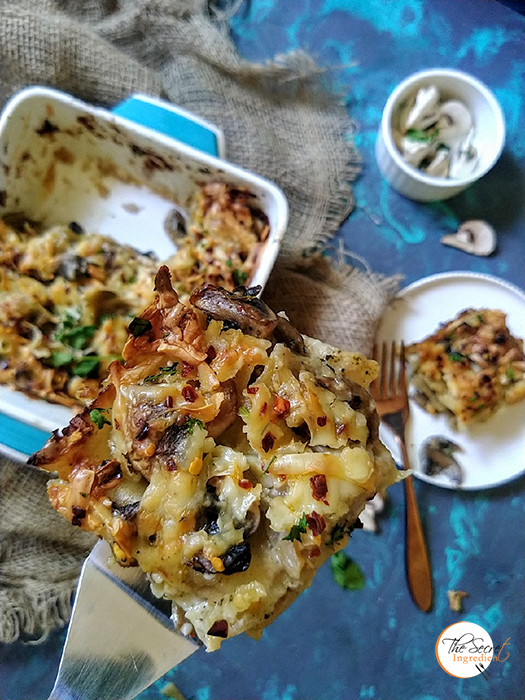 [yumprint-recipe id='87']