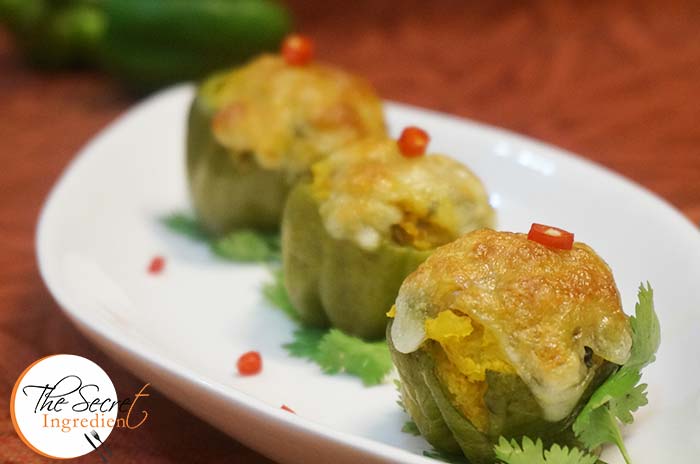 I love to stuff vegetables, its pretty evident from the fact that I have Stuffed Karela, Stuffed Tinda, Stuffed Touri and Stuffed Baingan on my blog. I think its the way Punjabis love to play with spices and vegetables. The stuffing is mostly of spices and or even potatoes. The vegetable which tastes delicious with potato stuffing is Green Capsicum. I loved this hearty dish ever since a kid but it was a hassle to make it and plus it absorbs so much oil from the skillet, so eventually I stopped making it.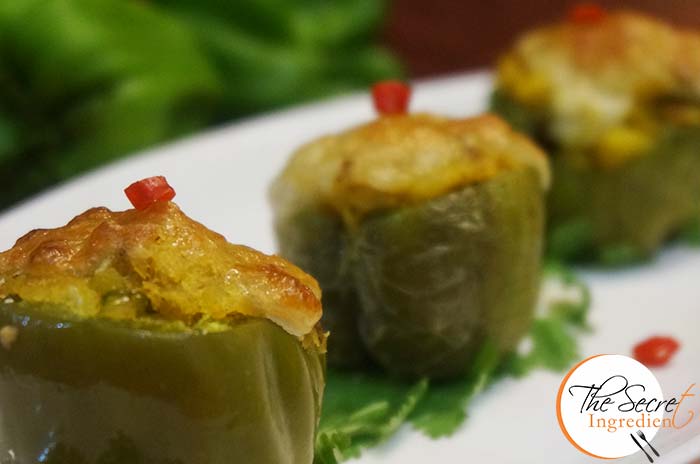 Recently when I was watching an Italian Cooking show on tv I saw them chef stuff the red peppers with filling and then baking it in oven. It instantly caught in my mind and I decided to give a healthier twist to the traditional old age recipe. The dish came out perfect from the oven. The capsicums were evenly cooked and did not use a lot of oil. The joy of recreating and re engineering dishes by making them more healthy is different.
Directions:
1. Wash and boil Potatoes and Peel the skin off. Put them in a bowl and mash them using a potato masher. Set aside.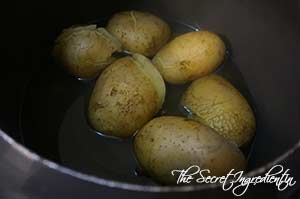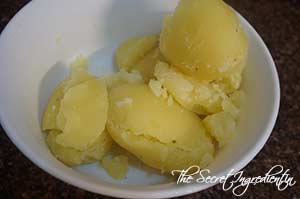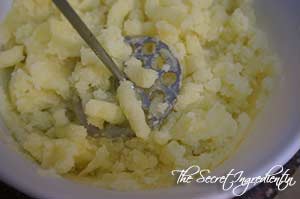 2. Take small sized capsicums of equal sizes and wash them thoroughly. Pat them dry using a kitchen towel.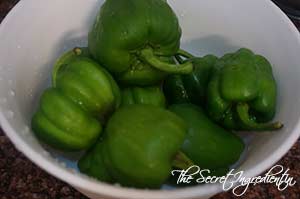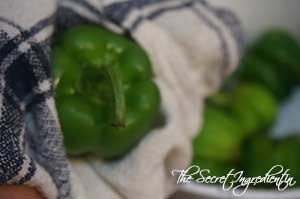 3. Cut open the top of capsicum horizontally, removing its stem and seeds inside. Set aside.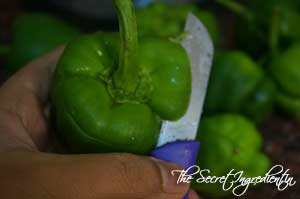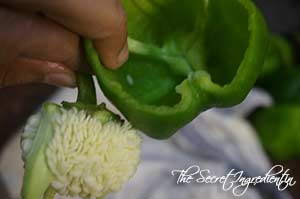 4.Chop Onions & green Chillies. I also chopped the cap from the capsicum into small pieces (why to waste?). Set aside.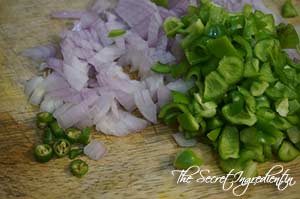 5. In a pan add some ghee or any cooking oil u like. Add cumin seeds and let them crackle.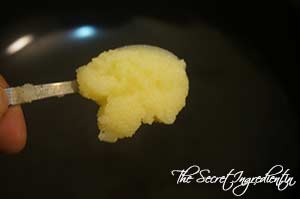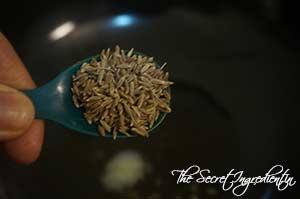 6. Add the chopped vegetables to the pan and saute them until cooked. This can take 5-8 minutes.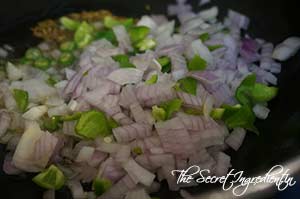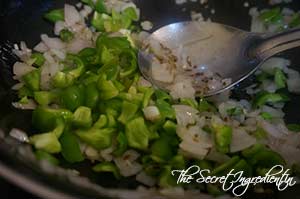 7. Add turmeric powder, red chilli powder and asafoetida.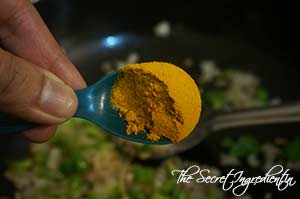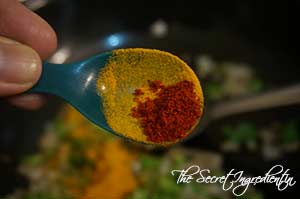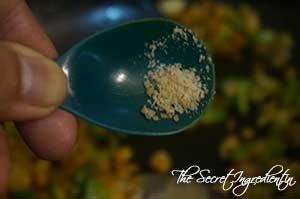 8. Add mashed potatoes to the pan and toss them with the vegetables and spices.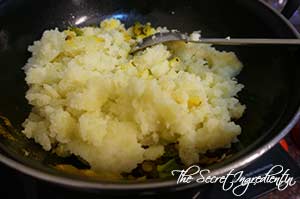 9. Season with salt. Also add amchur and combine.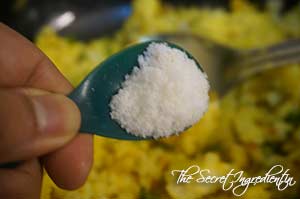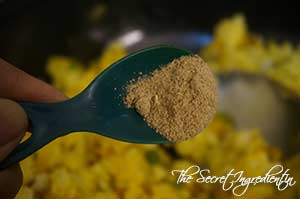 10. Finish with Garam Masala and Channa Masala.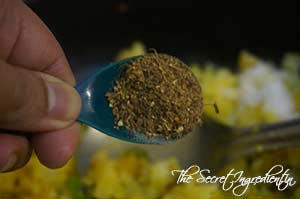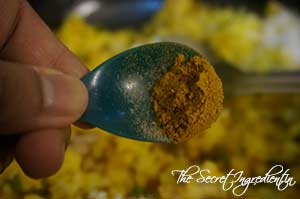 11. Add chopped Coriander leaves and turn the flame off. Set aside the filling.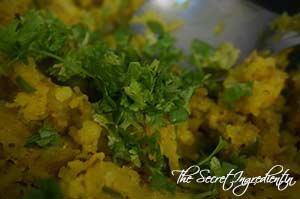 12. Cut the ends of the capsicum so that it can stand tall. Place them on a baking sheet lined with Parchment Paper. Preheat the oven to 180 degree Celsius. (Learn more about Oven Temperatures and Conversions)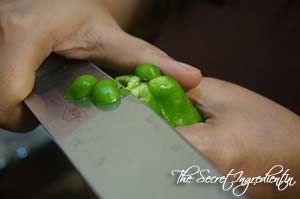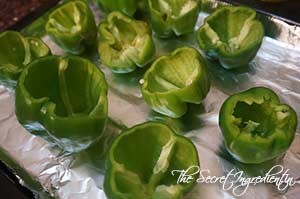 12. Fill each Capsicum with potato filling and brush it with oil.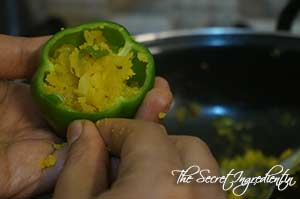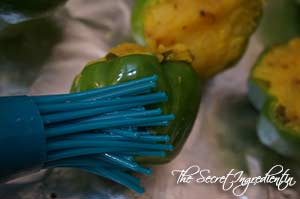 13. Sprinkle on top some shredded Mozzarella Cheese. Its optional but I like the way it comes out of the oven.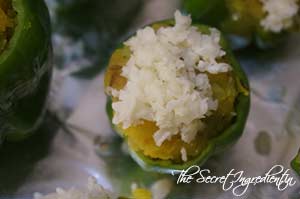 14. Bake it in oven for 25 minutes or until the peppers have cooked all the way and the cheese on top has melted. Serve hot with Roti or Tawa Naan or Kulcha.
You can even try Capsicum Zunka a speciality from Maharashtra.
Other Stuffed vegetable recipes you can try are: Stuffed Karela, Stuffed Tinda, Stuffed Touri and Stuffed Baingan.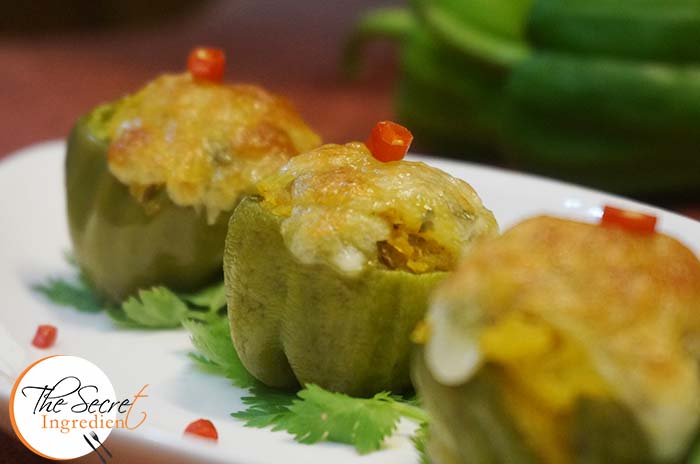 [whohit]Stuffed Capsicum[/whohit]
[yumprint-recipe id='222′]