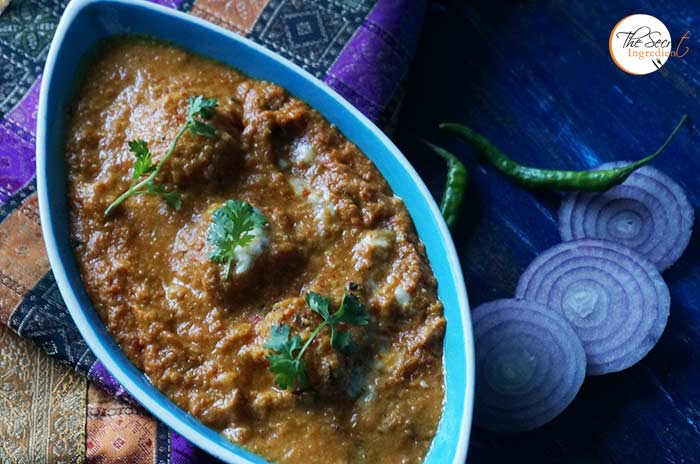 Its an irony how we want restaurant like food at home and homestyle food in restaurants. I live in a place where a proper restaurant is a far fetched dream. The closest fine dinning restaurant is about 40 kms away. Therefore, I would not be embarrassed if I say I wanna make restaurant like food at home to please my boys and my self. I have posted recipes of Shahi Paneer, Palak Paneer, Butter Chicken and Pindi Cholley and they all come out better than restaurant.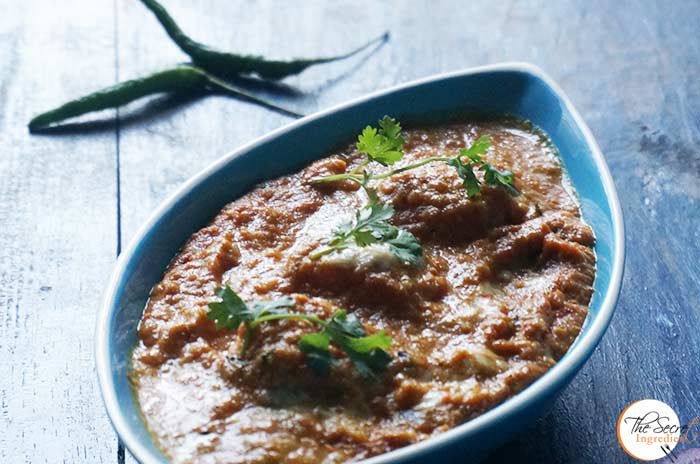 But this time I wanted to try these Malai Koftas at home. I had given up eating Koftas long back because they are oily, fried and greasy. But when my husband gifted me with an Air frier on my birthday I have started experimenting traditional recipes in it giving it a healthy twist. My morale was boosted when I tried Kamal Kakdi Ke Koftey in Air frier. It was better than the fried version. And when I tried Malai Kofta I wasn't surprised, the koftas were simply soft and perfect. Don't tell anyone, I popped 5 of them in my mouth as soon as they were out of the frier ;). Luckily few were left to be dunked in the creamy spicy gravy. Overall it was a hit dish with my family. When are you trying it out?
Directions:
1. In a Bowl add fresh crumbled cheese or chenna. Add boiled potatoes to it.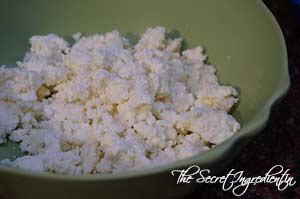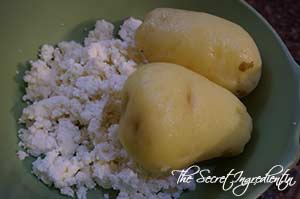 2. Add red chili powder,Corn flour and salt.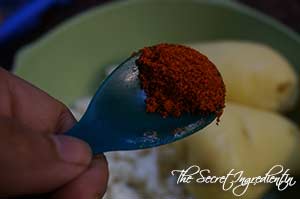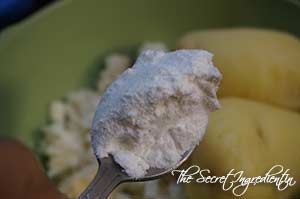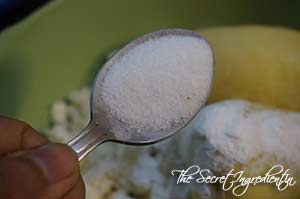 3. Also add milk powder and knead it together into a soft paliable dough.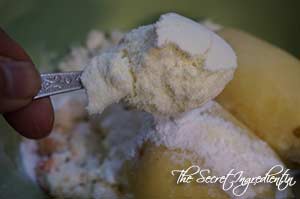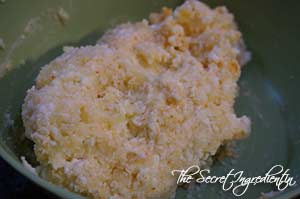 4. Roughly chop some Almonds and raisins.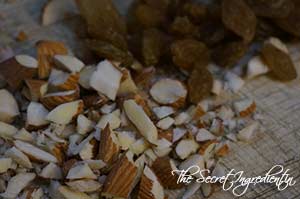 5. Take a small ball size dough and flatten it into a disc shape. Add a few chopped dried fruits and roll it into a ball.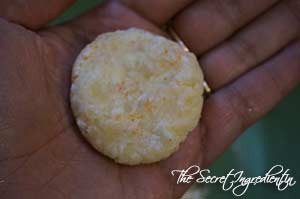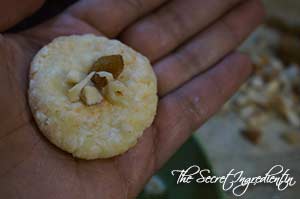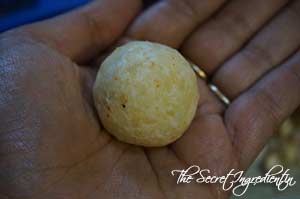 6. Preheat your airfryer for 10 minutes on 180 degree Celsius and place the rolled balls into the basket. Make sure you have brushed the basket surface with oil. Brush the balls with oil and close the basket. Let it air fry for 18 minutes. Half way through open the basket and change sides and brush them again and continue to air fry. You will find your malai koftas golden in colour. Let them come to room temperature in the basket and then remove them or else they will break. You can always bake them in your oven till they become golden in colour.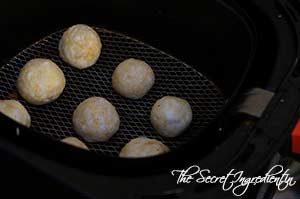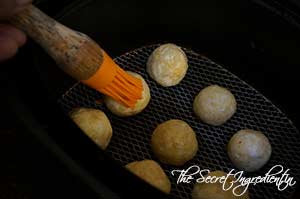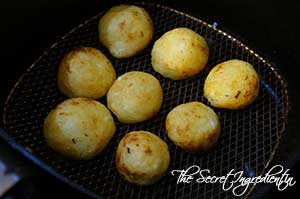 7. Soak some cashews in water for an hour or so and grind it into a thin paste.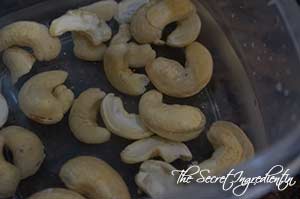 8. For the gravy add ghee or clarified butter in a wok. As the ghee heats up add Bay Leaf, mace or Javitri and toss them in oil.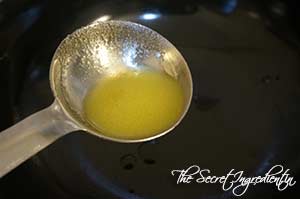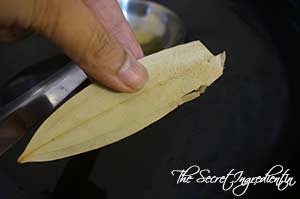 9. Also add Cloves, Cinnamon and Green Cardamoms.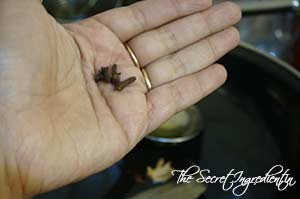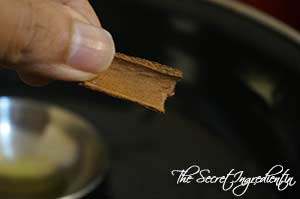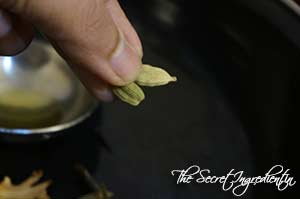 10. Also add Black Cardamom and Onion Paste. Once the onions have browned add ginger garlic paste and saute them till the raw smell of ginger garlic fades away.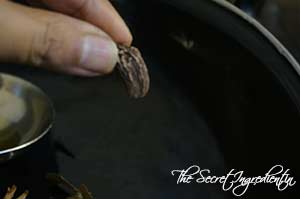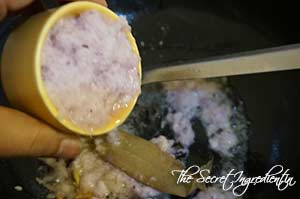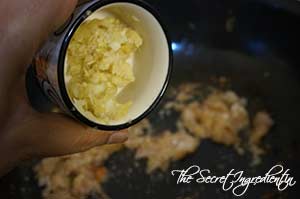 11. Add puree of Tomato and add turmeric powder, red chilli powder and mix well. Let the puree reduce and the oil starts to separate.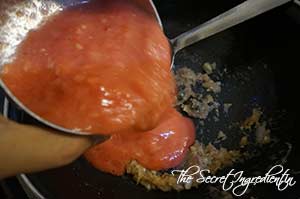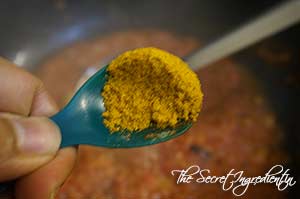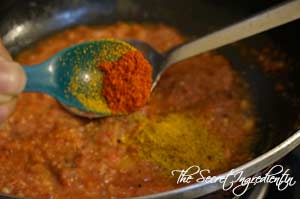 12. After the masala is ready add to it garam masala and the cashew paste we had made before. Don't forget to season it with salt at this stage.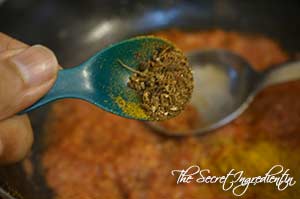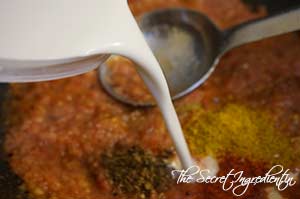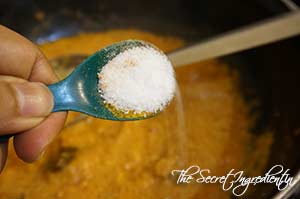 13. Finish the gravy with dried Fenugreek leaves and fresh whisked cream. Turn the flame off.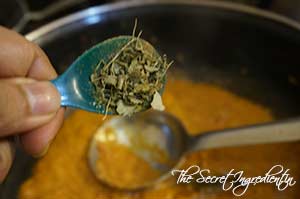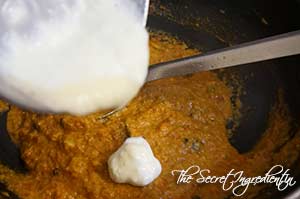 14. Pour the gravy in the serving platter and add the koftas to it whenever you are ready to eat them. Adding them to the gravy before would make them lose their form and even melt away in the gravy. Garnish with fresh Coriander leaves. You can pair them with Tawa Naan or Roti or Parantha.
Other Recipes from North India you can try are: Dal Ghiya with Punjabi Vadiyan, Dahi Wala Karela, Kadhai Mushroom, Kamal Kakdi Kay Koftay, Methi Matar Malai, Punjabi Dal Makhani.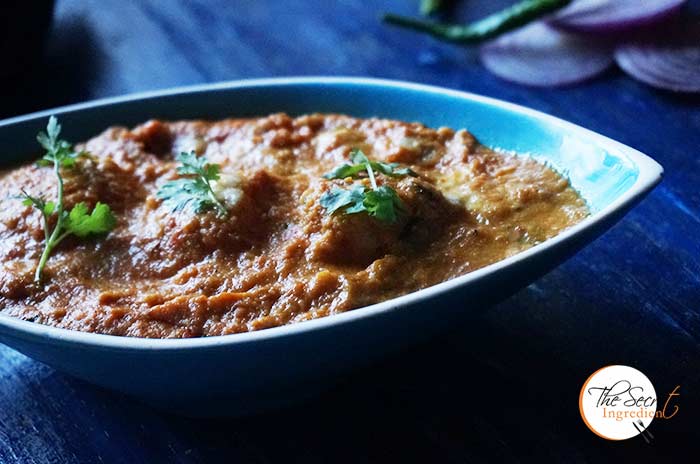 [whohit]Malai Kofta[/whohit]
[yumprint-recipe id='241′]