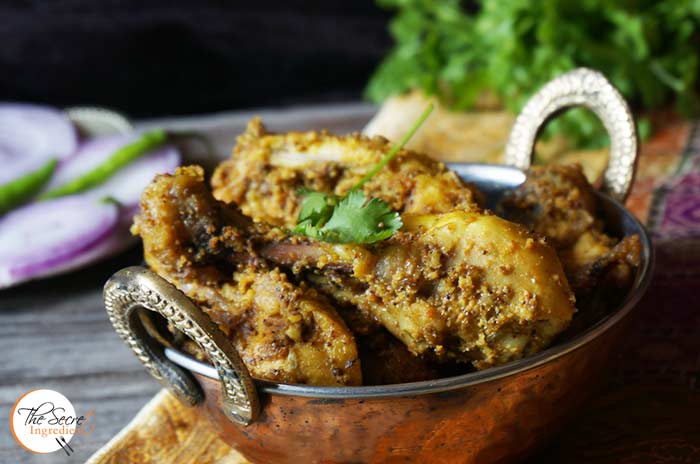 I have started eating Non vegetarian food very late in my life and which also means I started cooking it also very late. But I never panic because my father cooks excellent chicken and by the grace of God I have friends who always come forward to share their recipes and tips to make everything fabulous. The other night I wanted to try out a new recipe of Chicken and I resorted to my bestie Shaheen's blog Spoon Fork and Food. It has some amazing recipes from lip smacking non vegetarian dishes to delicious, divine vegetarian food.
The recipe was self explanatory and came out just amazing. Its a regular at our place now. Whenever we have chicken my husband insists that we must make this again. The addition of nuts and coconut enhances the texture of the chicken and makes it from ordinary to extraordinary. If you are looking for a recipe to win your heart and stomach you must continue to read the recipe.
Directions:
1. In a pan add Almonds and cashew nuts.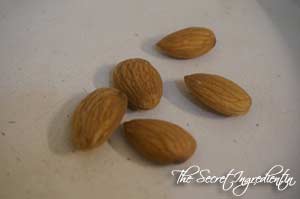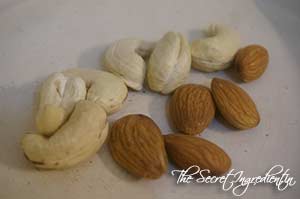 2. Add Poppy Seeds and desiccated Coconut. Toast them on low flame till they have become crisp.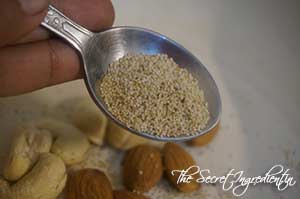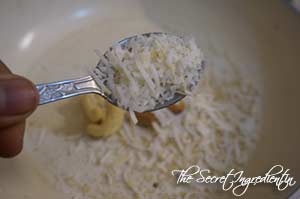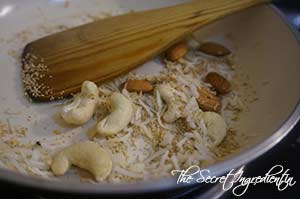 3. Let the mixture cool down a bit. Transfer it to a dry grinder and pulse together to make a coarse powder. Set aside.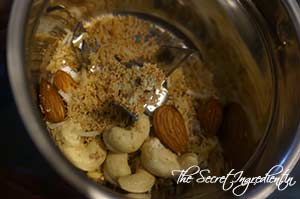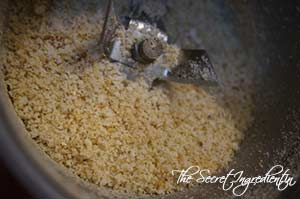 4. Chop some onions and dry roast them in a pan till they have become brown in colour.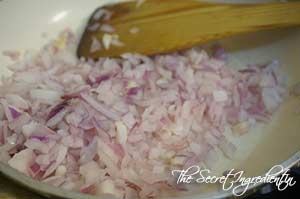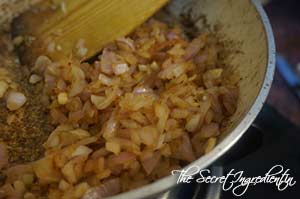 5. Grind them in a paste and set aside.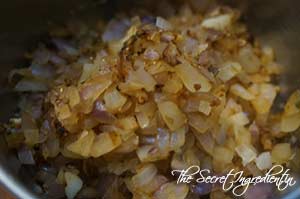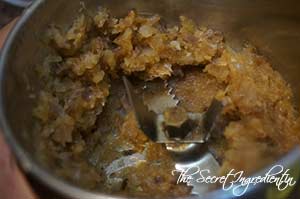 6. In order to marinate Chicken add yogurt in a bowl along with fresh pieces of chicken. Also add ginger garlic paste and red chili powder.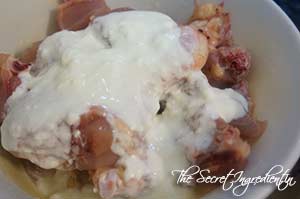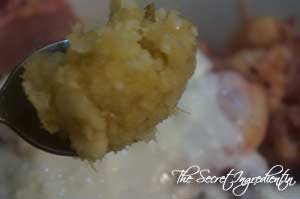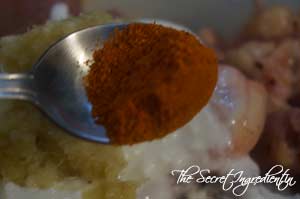 7. Add turmeric powder, some strands of saffron and salt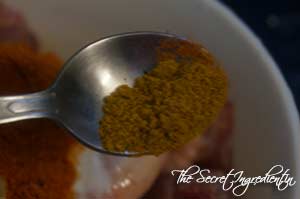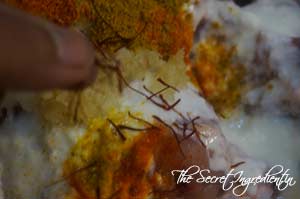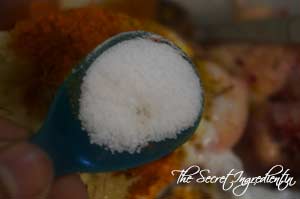 8. Add lemon juice combine and refrigerate at least for an hour do that the spices marinate the chicken well.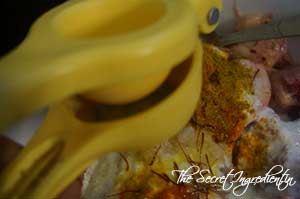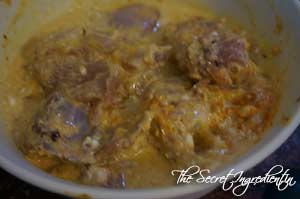 9. After marinating the chicken, add Ghee or clarified butter in a wok. Add Bay leaf and green cardamom to the ghee.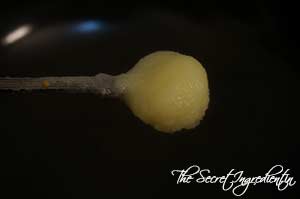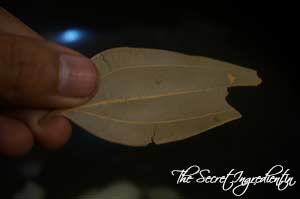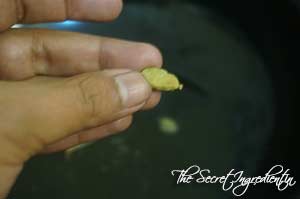 10. Also add Black Cardamom, Cloves and Peppercorns.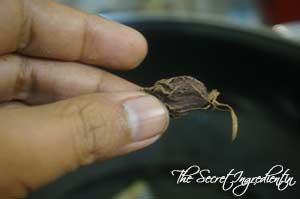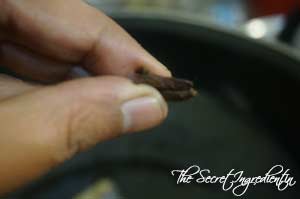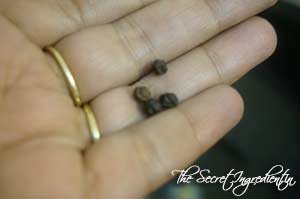 11. Once the ghee is infused with whole spices add the marinated chicken along with the liquid. Add slit green chillies and let the chicken cook and juices run out. Also add coriander powder and keep cooking.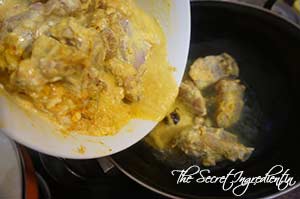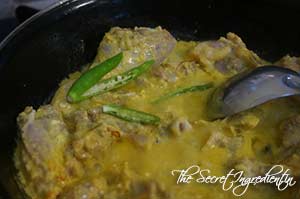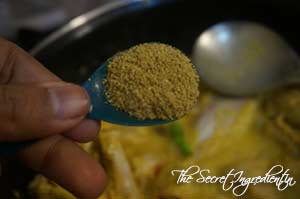 12. When the entire liquid has evaporated and ghee is separated add onion paste and roasted nuts mixture and combine well. Keep stirring and let the chicken cook on low flame till done. You shouldn't need any water as there is enough curd. But if you feel the spice is getting stuck to the bottom, add little water and keep cooking till the chicken is done. It should take 20-25 minutes for the chicken to cook. You can add more Ghee to the chicken if you feel its dry. The korma tastes better with more ghee oozing out.. as a matter of fast all dishes do 😉 But a little butter or ghee never hurts anyone 😛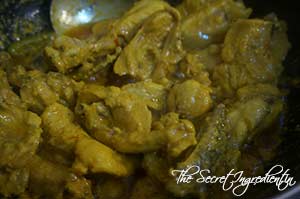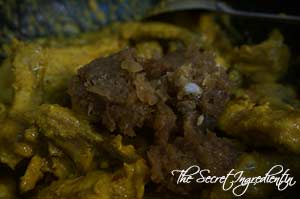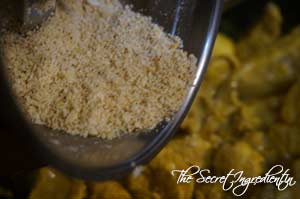 13. Garnish with Garam Masala, Coriander and Mint Leaves.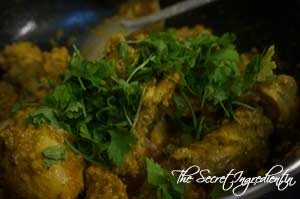 14. Serve hot with Naan, Kulcha and even roti.
Other Chicken dishes you can try are: Butter Chicken, Chettinad Pepper Chicken Masala, Ginger-Sesame Chicken with Bok Choy and Mushrooms, Italian Chicken Meatballs with Spaghetti, Chicken Soup with Rice, Grilled Chicken Salad, Cheesy Chicken Lasagna.
You can also try Baigan Ka Salan from Hyderabad.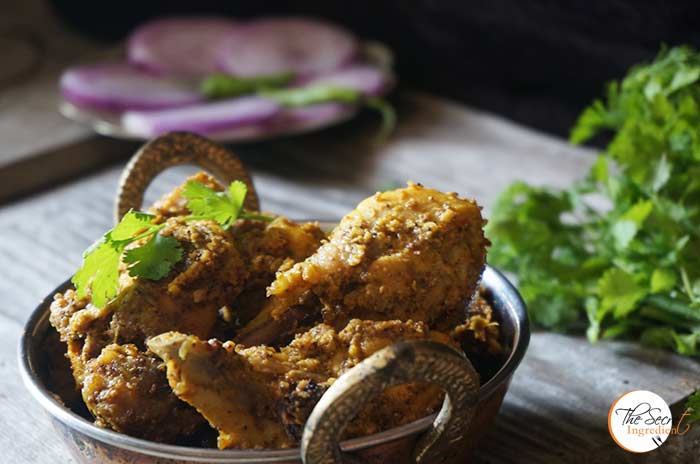 [whohit]ChickenKorma[/whohit]
[yumprint-recipe id='233′]