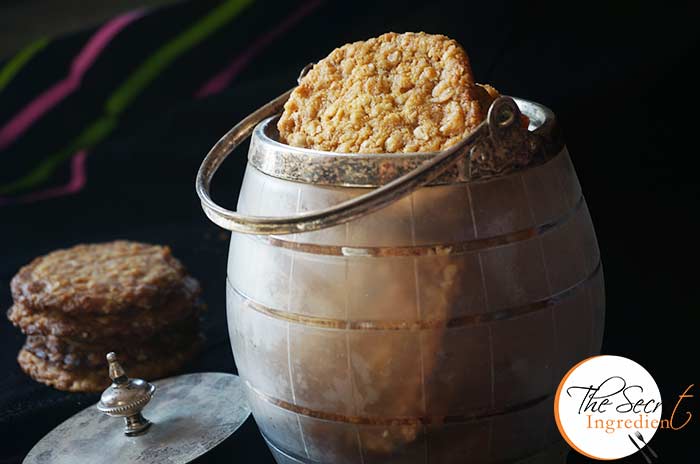 As a foodie I feel life is so short and there are so many cookies, cakes and dishes in this world. One has to really keep trying as many new things as possible. With this thought in mind I often like to try out new cookies whenever I get a chance. My blog is already over flowing with cookies and biscuits of a wide variety.
My baker friend Jayshree Nischal from The Baking Sutra is super talented and her bakes are an inspiration, I tried her Anzac Cookies and these were one of the bestest cookies I have made so far. I have been eyeing these special cookies for a while now and when Jayu posted them one day I could not control my temptation.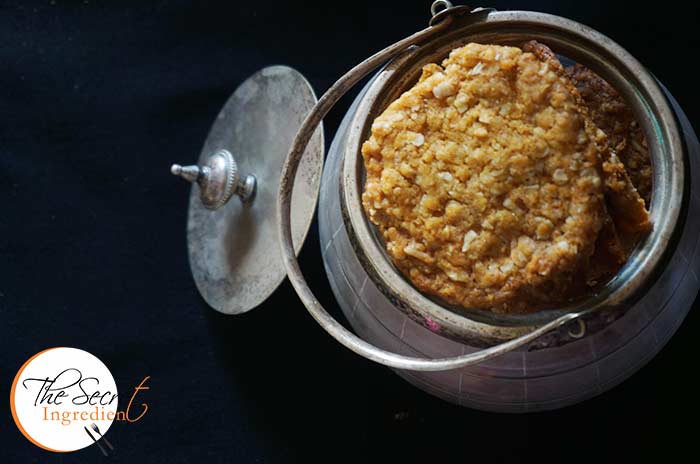 A brief background check on Anzac Cookies or Biscuits, these are traditional biscuits from Australia and New Zealand and are suppose to be eaten on the Anzac (Australia New Zealand Army Corps) Day. This day is celebrated on 25th April every year in honour of soldiers who have lost their lives in the wars, especially World War I. During the war times, these biscuits were sent overseas on ship to locations where the soldiers were stationed. The biscuits were nutritious and had a good shelf life and even survived the long ship journey. Also they were pretty solid and wouldn't break easily. They were also known as "Anzac Tiles" or "Anzac Wafers". However, the new modern recipe of Anzac makes them soft unlike the traditional ones. I wouldn't keep you busy in history anymore. Here goes the recipe.
Directions:
1. Preheat your oven to 160 degree Celsius (Learn more about Oven Temperature and Conversions). Line a baking sheet with Parchment Paper or Silicon Mat (You can order this silicon mat online from The Gourmet Shop, our online Gourmet e store). In a bowl add Flour and Rolled Oats. I have used Whole Wheat Flour you can also use All Purpose Flour or Maida.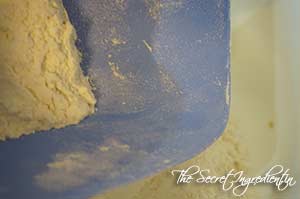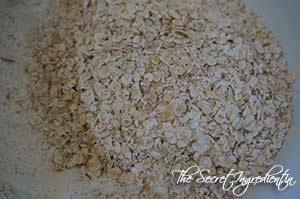 2. Add dessicated Coconut to the the bowl along with castor sugar. You can even use Brown sugar powder also. Combine them and keep aside.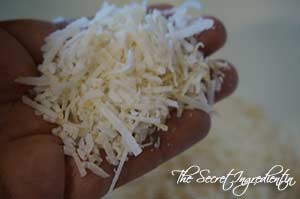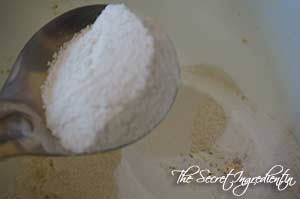 3. In a sauce pan add water and butter. Turn the heat on, on medium and let the butter melt.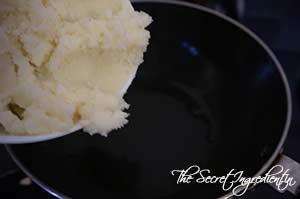 4. Add honey and combine. Then add baking soda. The mixture will become all frothy. Turn the flame off .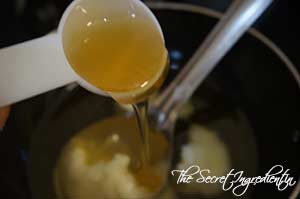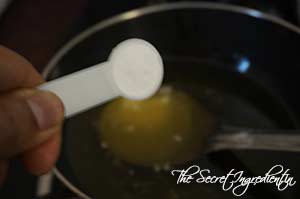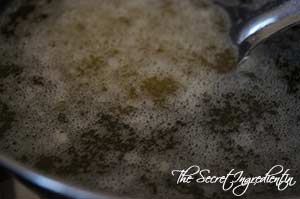 5. Add this liquid to the dry ingredients and combine till everything comes together.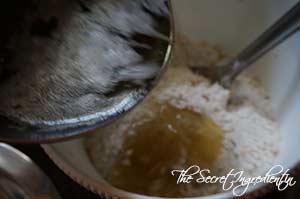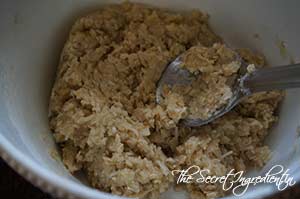 6. Take a spoonful of this mixture in your palm and roll it into golf size ball. Place them on a baking sheet and press them slightly to flatten them. There should be at least 3 inches gap between each cookie as they spread a lot on baking.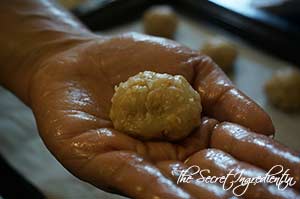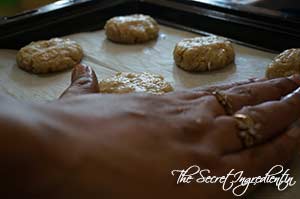 7. Bake them for 15 minutes on 160 degree Celsius on the centre rack. When you see them they are light golden remove them from oven and let them rest for ten minutes on wire wrack. It will help them crisp up further. Dunk them in a glass of cold milk and you will be straight in heaven 🙂
Other Cookies and Biscuits you can try are: Chickpea Flour & Corn Flakes Eggless Cookies,Coconut Chocolate Cookies, Gingerbread Man Cookies, Peanut Butter Cookies with Chocolate Chips, Italian Almond Biscotti, Greek Traditional Christmas Cookies , Ragi & Whole Wheat Biscuits, Subway Copycat Oatmeal Raisin Cookies, White Chocolate Chip Cookies .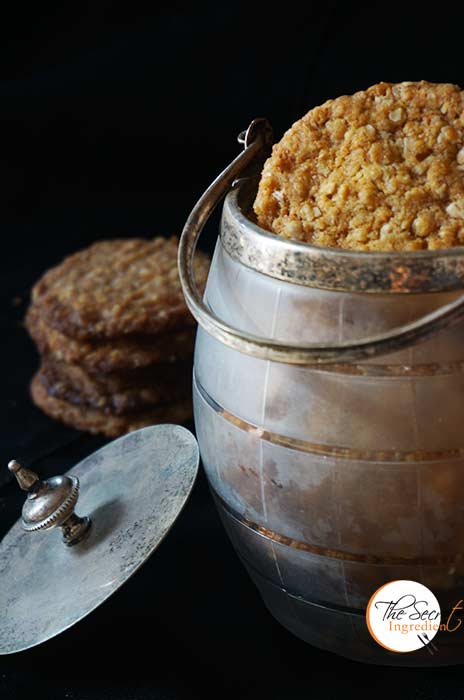 [whohit]AnzacCookies[/whohit]
[yumprint-recipe id='228′]