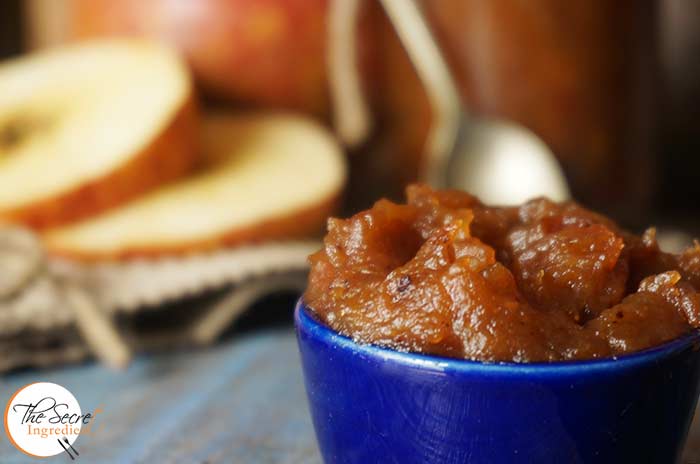 I have been doing a food consult for an Organic Village Resort in Mukteshwar, Uttrakhand by the name Dyo. It's a gorgeous property in the middle of an Apple orchard spread over 25 acres. It's a divine lap of nature with organic fruits and vegetables. They offer 'farm to table' experience to their guests. Everything you eat there is all grown organically in the property. If you are travelling to this part of the country you must ensure you spend a few days with them for a ravishing experience into the wild.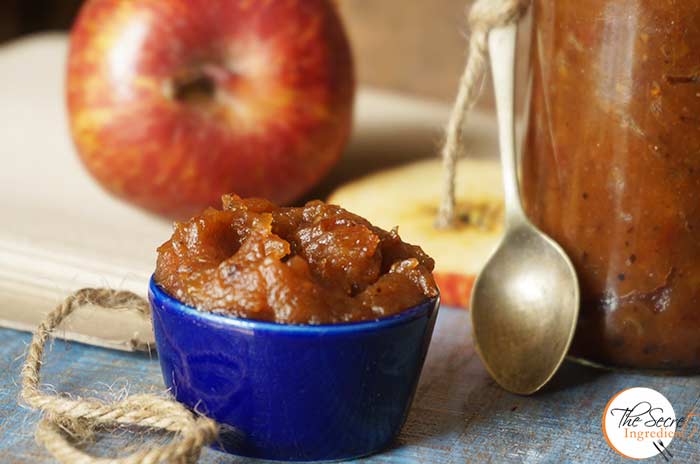 When I went for my food consult last month I picked up two boxes of Apples for myself and my family. Apart from making other amazing dishes with Apples I utilized them in making this huge batch of delicious Apple Butter. It came out creamy, spicy and lip smacking. I smeared on my toast and for a second I was in heaven. You can use this to make Pan cakes, Cakes, Brownies and many other things. This is usually made in a slow crockpot overnight. However I made it in a normal saucepan and it was still delicious and super quick! So if you have apples in abundance put them to right use by making this tempting Apple Butter.
Directions:
1. Take some fresh apples and wash them thoroughly under running water.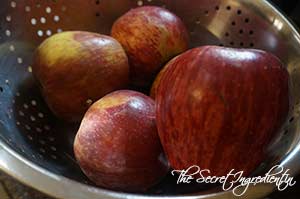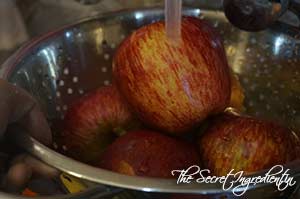 2. Cut them into four pieces and core them discarding the seeds.Do not remove the peels.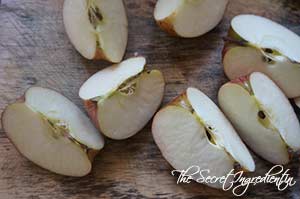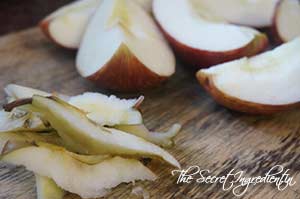 3. Further cut them in cubes and set aside.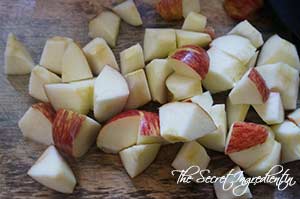 4. In a large pan add the cubed apples and add ground cinnamon and cloves.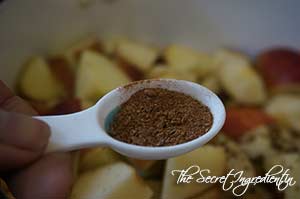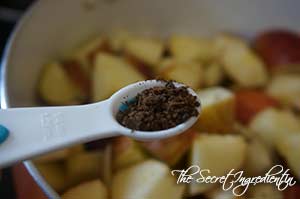 4. Squeeze in some lemon juice and add salt and maple syrup.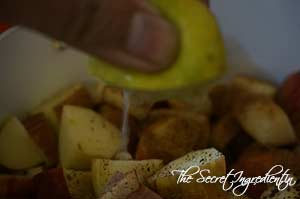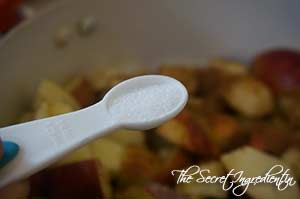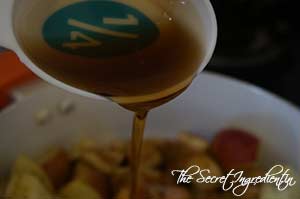 5. Combine everything together and cover the pot with the lid and let it cook on low flame for 30 minutes to 45 minutes or until everything is squishy squashy. Do not forget to stir it from time to time. Caution! at this point of time your house will start smelling like a cinnamon Bomb! Ummm aaha!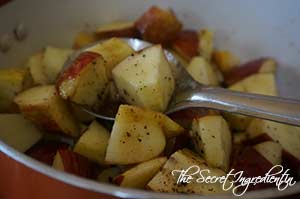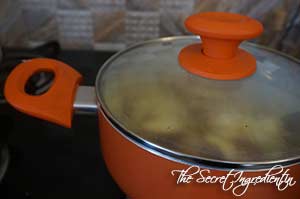 6. I also added additional brown sugar to make it a lot more sweeter. You can skip it if your apples are very sweet and your maple syrup gives you the desired sweetness. You will now notice your apples are bubbly and syrupy. Continue to cook till the syrup is reduced.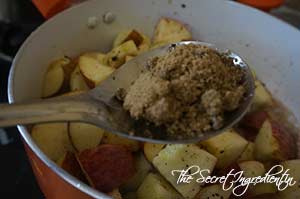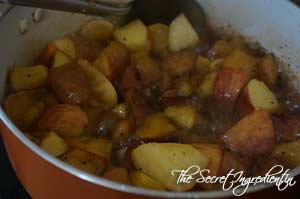 7. Once that syrup has reduced you know your apples are ready to be pureed. Put them in a blender and make a smooth butter like puree.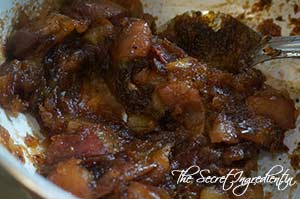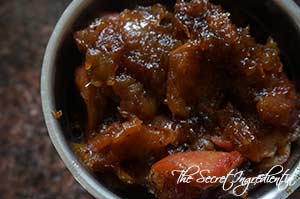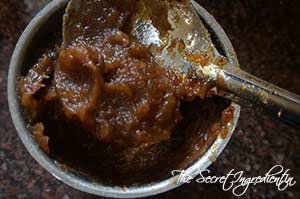 8. Let it come to room temperature before you transfer it to glass mason jars. Keep them refrigerated and it stays good for months. Just remember to use a clean, dry spoon before taking it out of the jar. Enjoy the deliciousness.
Other recipes using apples you can try are: Apple Crisp, Apple Raisins Streusel Bread, Apple Bulgar Pudding, Apple & Cinnamon Pancakes.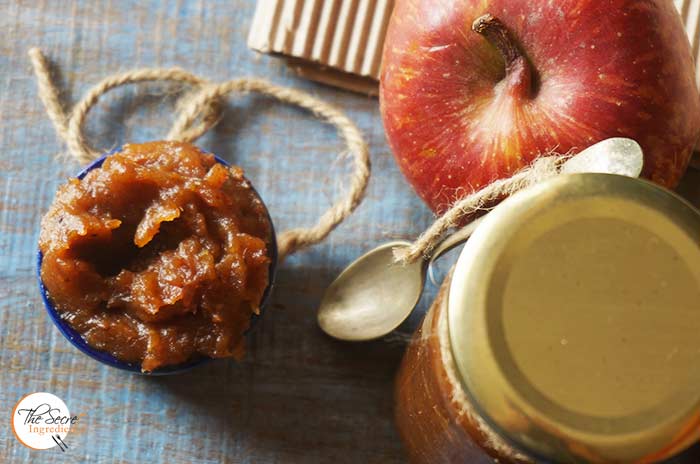 [whohit]AppleButter[/whohit]
[yumprint-recipe id='243′]