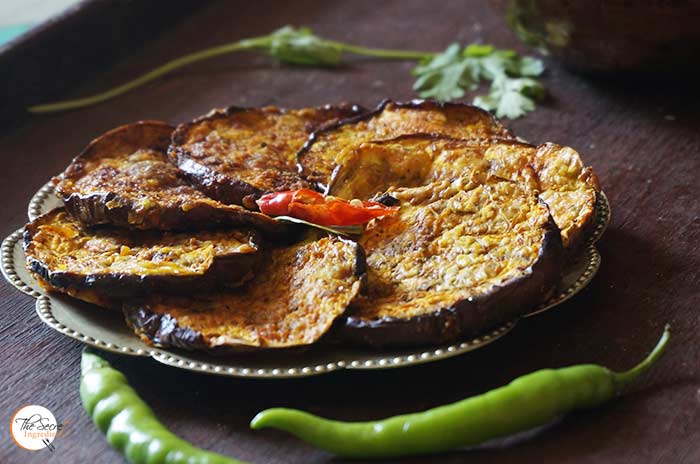 Since the starting of the year when I got my air fryer I have been trying recipes giving them a new healthy avatar. I made Malai Kofta, Kamal Kakdi Kay Koftay, Plantain & Potato Kebabs and many other things in this amazing gadget. It has changed the way we eat. The things I avoided because they were fried and greasy have come back in our life but now with a healthy makeover. Making this decisions not only keeps our weight in control but also gives us the pleasure of eating everything (almost) without feeling guilty.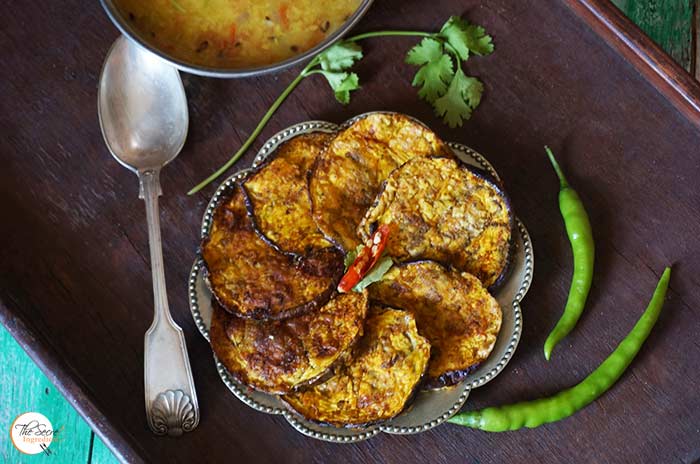 Recently, I was thinking about making Begun Bhaja which are deliciously crispy Aubergine Slices which are marinated in spices and then deep fried. This recipe hails from Bengal which is known for its cuisine and culture. I love traditional recipes and dont wanna twist and turn them much. I followed the same recipe however I changed the way you cook it, I air fried them to make them guilt free. They were still crispy and delicious. If you are thinking to change your lifestyle do invest in an airfryer and make healthy choices, because you are what you eat 🙂
Directions:
1. Take a big sized Aubergine or Eggplant. The bigger the size the bigger will be the slices. Wash it and pat dry.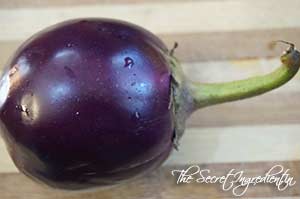 2. Cut it into thin slices about 1 cm thick and soak them in salted water for about 20-25 minutes. We soak the eggplant slices because sometimes the eggplants can be bitter and this will ensure they loose their bitterness.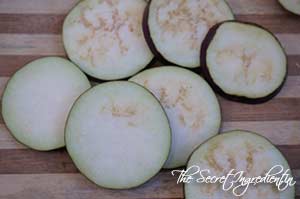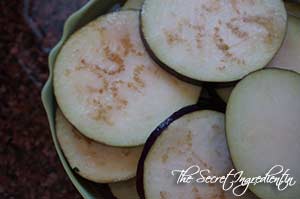 3. In the meanwhile in a bowl add Red Chili Powder and turmeric powder.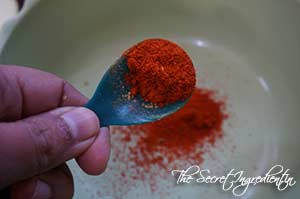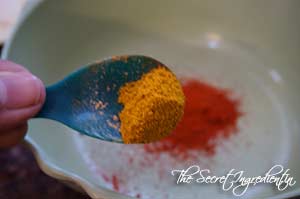 4. Also add garam masala, amchur powder.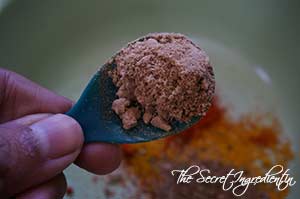 5. Also season it with salt and add chana masala. yes that does the trick!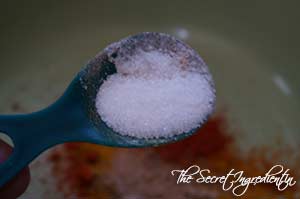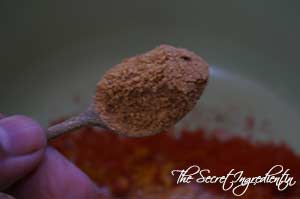 6. Pat dry the soaked pieces of eggplants and rub the dry spice mix on them on both the sides.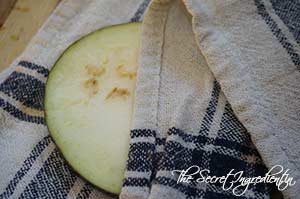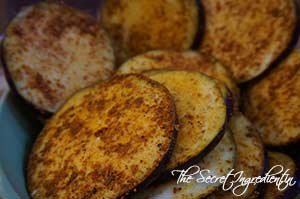 7. Place them in the bowl and sprinkle some lemon juice on them. Let them marinate for 10 minutes.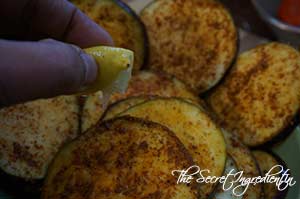 8. Preheat your airfryer for 10 minutes on 180 degrees.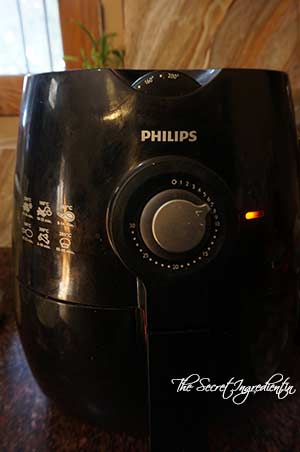 9. In a flat plate take some chickpea flour or besan and coat the marinated eggplant with flour on both sides. You can dust the extra.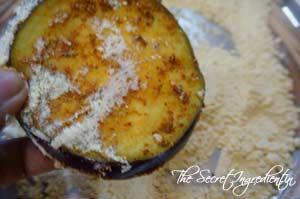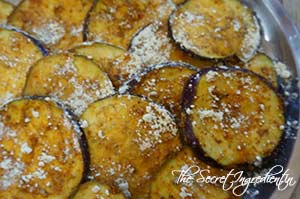 10. Once the air fryer is preheated add a few slices on the wire rack of the basket and brush with some mustard oil. Let it air fry for 15-18 minutes. Flip it half way and brush the other side also with oil and continue to cook till you see them golden brown and crisp. Follow the same with rest of the slices.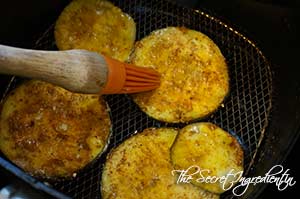 11. Serve hot with dal and roti or you can just eat it like a snack with your drinks 🙂
Other Eggplant recipes you can try are: Baingan Ka Bhartha , Bharwan Baingan, Baingan Ka Raita, Baigan Ka Salan.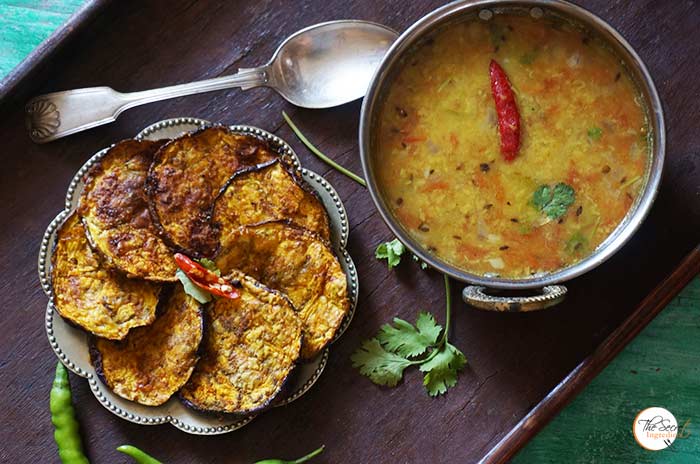 [whohit]BainganBhaja[/whohit]
[yumprint-recipe id='255′]