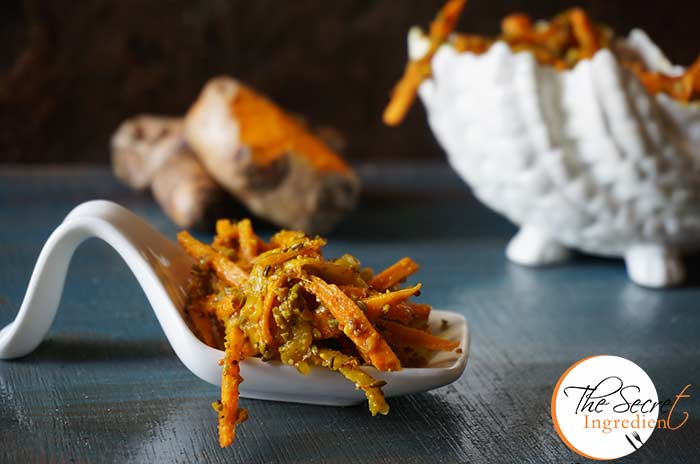 Turmeric is a gift from Nature and has numerous health benefits. Its has powerful anti-inflammatory, anti-fungal and anti-bacterial properties and is used in Ayurveda medicine in India. In India and in other South East Asian Countries turmeric powder is used in everyday cooking in curries, in baking, in stews and plenty other dishes.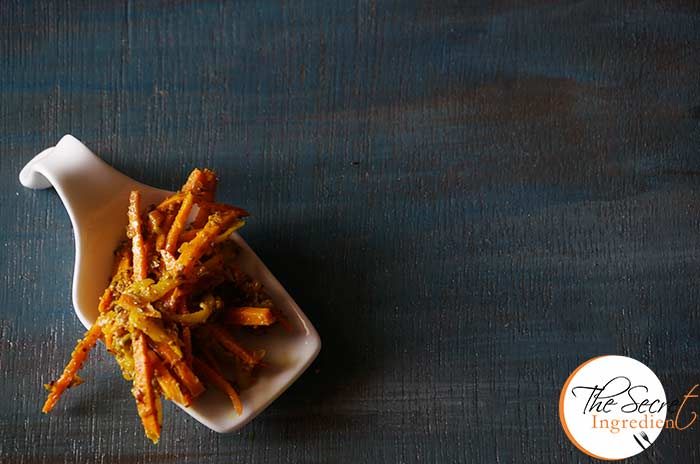 When I saw Kacchi Haldi or Turmeric Root in the market I decided to buy it and make a pickle out of it. Ordinarily raw turmeric is cut into pieces and added to lemon juice with a sprinkle of salt and is eaten alongside main course. But this time I wanted to make a real pickle which does have some kind of shelf life. I decided to team it up with raw mangoes and I tell you the pickle was simply lip smacking. My fussy husband also liked it.
Directions:
1. Wash the Turmeric root and pat dry with a kitchen towel. Peel its skin and cut it into thin sticks. You may like to wear gloves if you don't want your hands stained with yellow colour for the following days.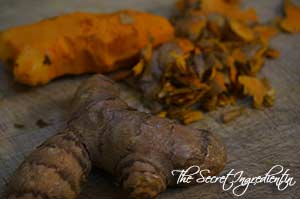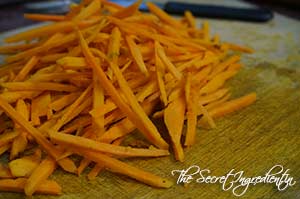 2. Grate a raw mango and keep aside.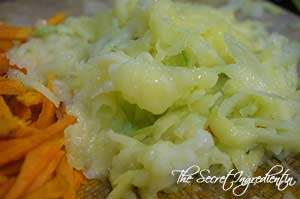 3. In a coffee grinder or a dry spice grinder add, Fenugreek Seeds, Red Mustard or rai and Fennel Seeds or Saunf.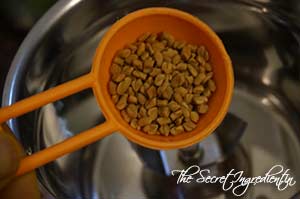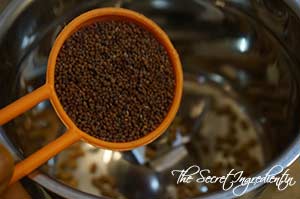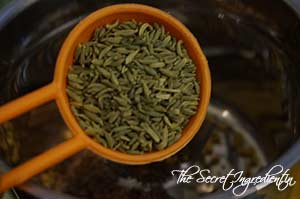 4. Pulse them together into a semi coarse mixture.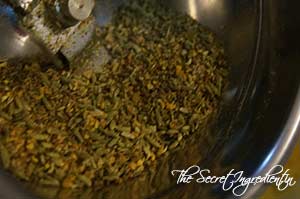 5. In a wok add some mustard oil and heat it till smoking point and turn the flame on low.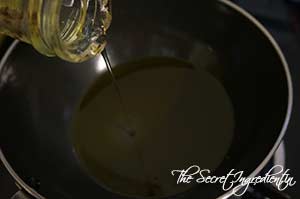 6. Add the spice blend in the oil and toss for a few seconds.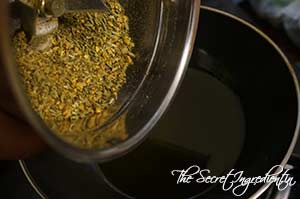 7. Also add asafoetida, salt and red chilli powder.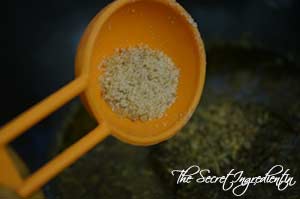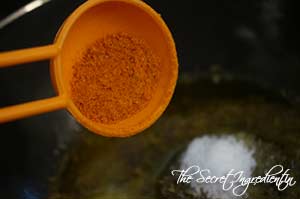 8. Add to the oil the turmeric sticks and grated mango. Mix them well with the spice induced oil. Turn the flame off and let the pickle come down to room temperature.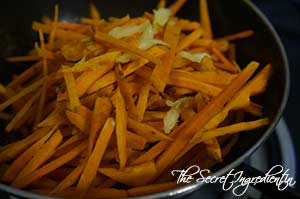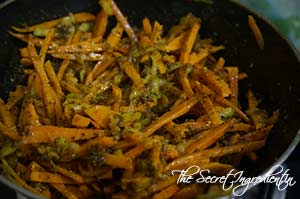 9. Transfer the pickle to a sterilized dry glass jar. The pickle should be ready to eat in another 2-3 days.
Other Pickles you can try here are: Instant Raw Mango Pickle South Indian Style, Stuffed Red Pepper Pickle and Ginger Garlic Pickle.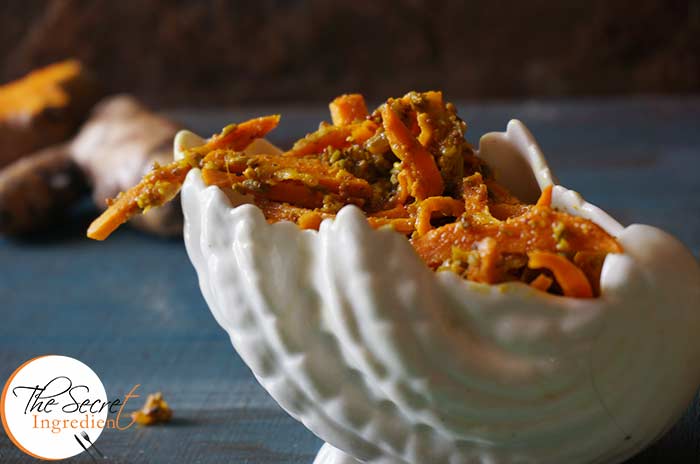 [whohit]HaldiKaAchar[/whohit]
[yumprint-recipe id='204′]