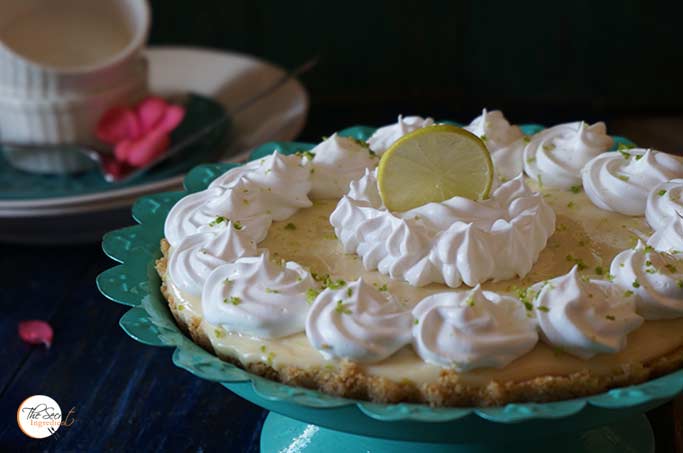 Some friends from my hometown were visiting us in the hills. My parents asked them to carry a few lemons from their yard. Last time when I had the lemons in abundance I made the Lemon Pound Cake with Lemon Glaze and this time I wanted to make Laura Vitale's Key Lime Pie. My husband was leaving for a shoot to mumbai and I had one hour in hand. I decided to make this dessert for him so that he leaves with some sweet memories. ha! I am such an adorable, dotting and caring wife 😛 (No pun intended)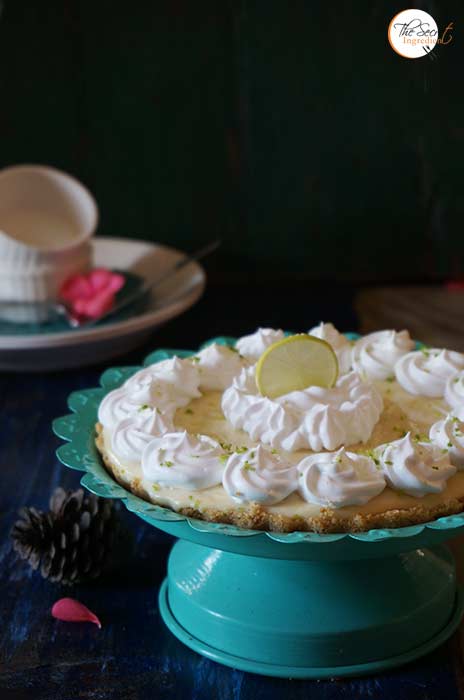 So this was an easy peasy recipe and required no baking just a little chill time. The weather was already freezing so it needed half of the time to set and it was soo soo good. I loved the three layered tart, crumbly and sweet culmination. If you like lemony tart desserts you sure will be on cloud 9. Please ensure that you add ample whipping cream as suggested in the recipe. I know the lessor will have less calories but it will be quite lemony for the taste buds.
Directions:
1. Take Graham Crackers or even digestive biscuits will work great. I have used the later. Add them to a bowl and crush them to make crumble. I have used a pestle for this.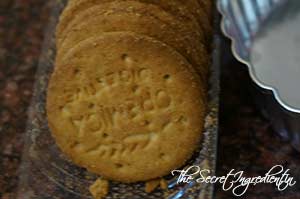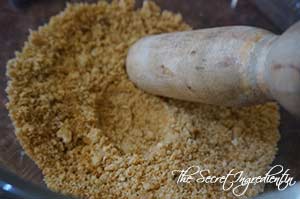 2. Add butter at room tempertaure to the crumble. Also add powdered sugar.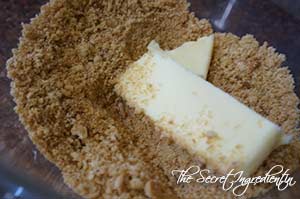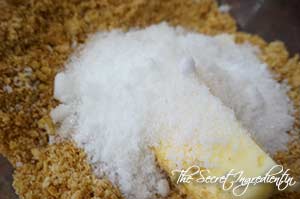 3. Mix everything together and dump the crumble mix on a pie pan with removable bottom. You can buy one like this on The Gourmet Shop at reasonable prices. Press the crumble into the base evenly using the force of a spatula or even a small bowl. Set the pie pan aside.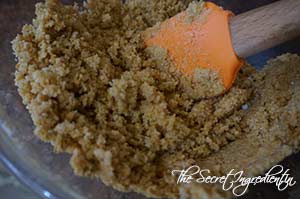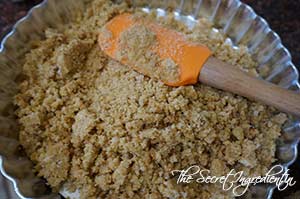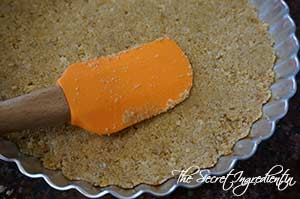 4. In another bowl add the condensed milk and add a zest of a lemon.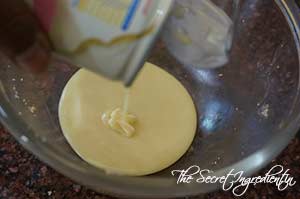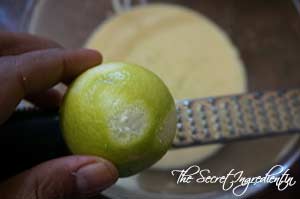 5. Squeeze out juice of lemons and mix that to the condensed milk and combine using a whisk.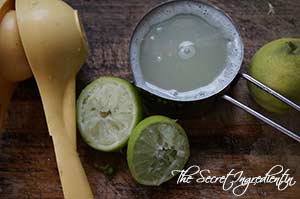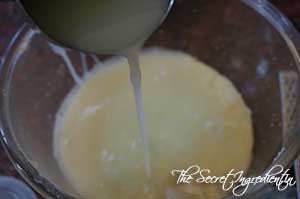 6. Pour that condesnsed milk mixture on top of the tart pan over tha layer of biscuits. Let it sit in the refrigerator and set for a cuple of hours.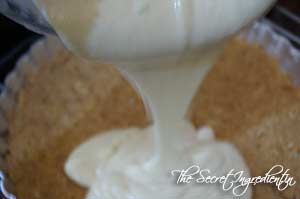 7. In the meanwhile take out thawed whipping cream from the fridge and whisk it with electric whisk till stiff peaks are formed.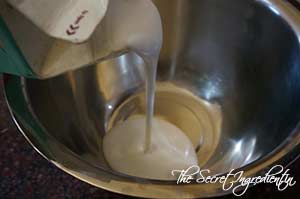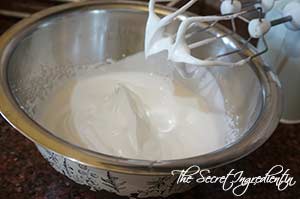 8. Place a pipping nozzle of your choice in a pipping bag and fill the bag with whipped cream. Tightly close the bag and cut the tip with a pair of scissors.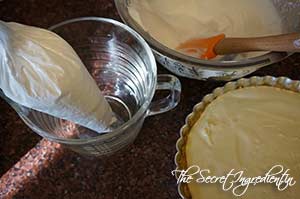 9. Pipe the top of the lemony pie with whipped cream all over. You can even spreead the cream with a spatula, pipping is not mandatory. You can beautify it further by adding additional lemon zest.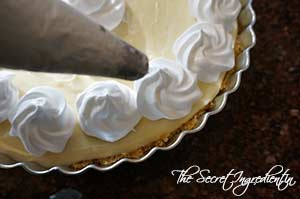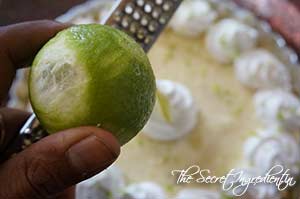 10. Put it inside the fridge for whipped cream to settle. Slice and serve.
Other Pie, Tarts and Desserts you can try from our my blog are: Mango Tart with Vanilla Pastry Cream, Apple Cider Spiced Doughnuts , Blueberry Bars, Eggless Orange Cake with Candied Orange Peel Filling, Lemon Cake with Lemon Glaze, Sorghum and Wheat Flour Persimmon Cupcakes with Cream Cheese Frosting.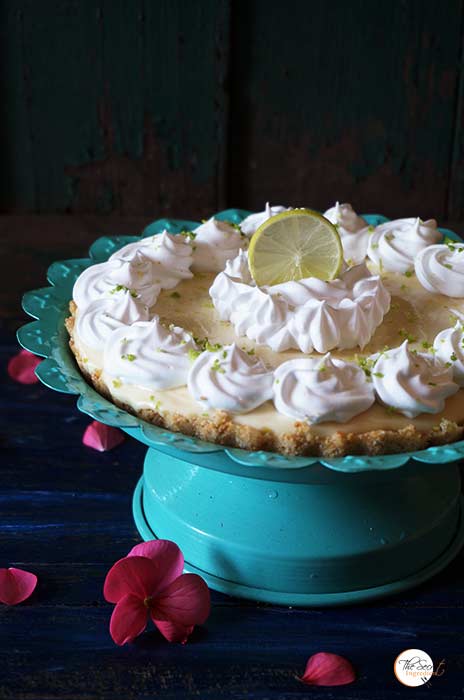 [whohit]KeyLimePie[/whohit]