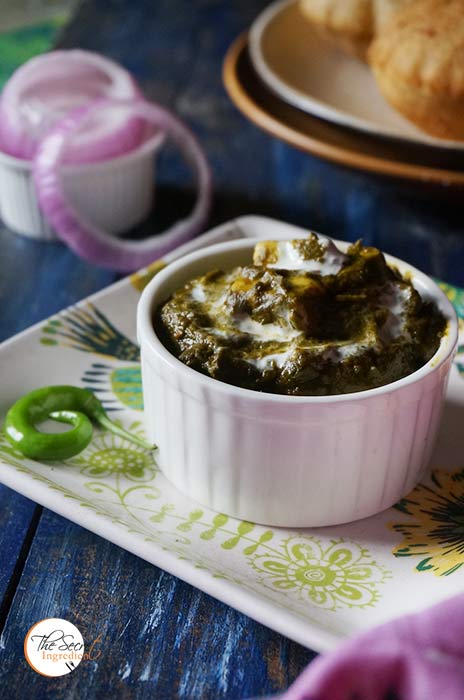 Palak Paneer is the one of the delicacies of North India. The fresh cottage cheese also known as Paneer, Cream and blanched Spinach paste gives it a rich smooth flavor. I forgot to mention its my husband's absolute favorite. He can eat this even when he is not hungry. Even so my little toddler who has bare minimum teeth also enjoys this heartily. So, I make this very often.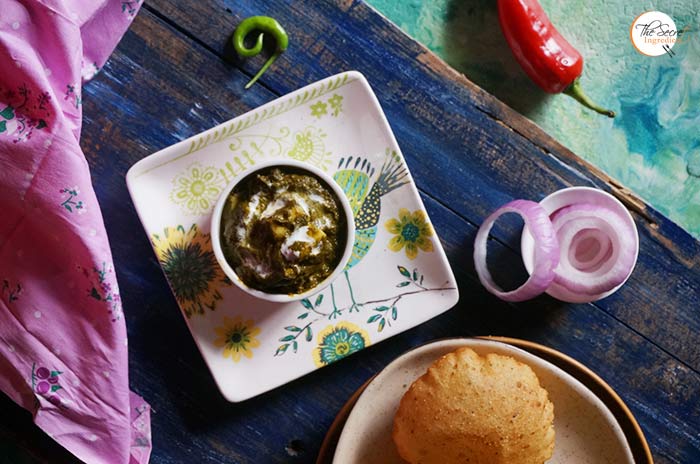 Its easy to make but the only crucial thing is that you need thoroughly washed Spinach. Spinach is a green leafy vegetable which has a lot of mud/dust. So if any impurity remains it can spoil the entire taste of the dish and you wouldn't like that. So you MUST wash the Spinach leaves thoroughly or buy the packaged clean spinach, which could be a little expensive.
Directions:
1. Separate the spinach stems from the leaves and reserve the leaves in a colander. If you are using the packaged spinach in a bag they come without stems, so you can skip this step.

2. Insert the colander with leaves under the water tap and wash rigorously ensure that there is no dirt. Ensure you wash each leaf, it is a tedious process but by this you will eliminate all the dirt which will effect the taste of your dish.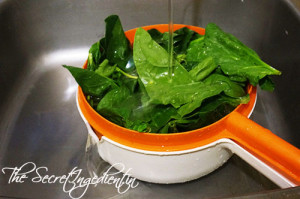 3. Put the washed leaves in a pot and blanch them for ten minutes with lid on top. If you are using the packaged spinach you will need to put half cup of water to blanch the spinach. Once you see the spinach leaves are no longer firm you must turn the flame off. Keep them aside to cool down a little and after its cooled make a paste of it in the blender. Keep aside.

4. While the spinach is still blanching you can make a thick paste of tomatoes, Onion, Green Chili, Garlic and Ginger in a blender.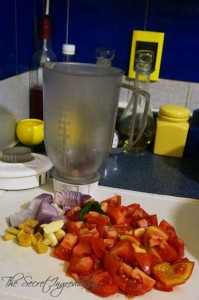 5. In another pan add Oil/ghee and when hot add cumin seeds. When you see they start to splutter add the thick paste of ginger garlic and others you just made.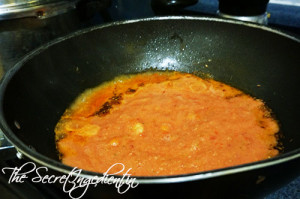 6. Add salt to it so that the paste cooks faster. Keep the paste on flame for at least ten fifteen minutes till you see the oil separates the masala. It will reduce to less than half its initial quantity. You can add chili powder to it. Keep stirring it every few minutes to avoid sticking to the bottom.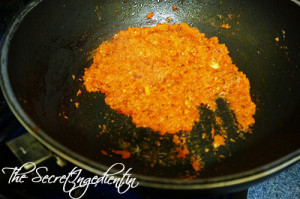 7. Add the spinach paste to it and mix it with the masala. Keep on flame for another five seven minutes then add cream to it. You can also substitute it with little milk or malai (in a bowl whisk the malai to form a smooth cream).
8. Add cubed Paneer to it and mix it well.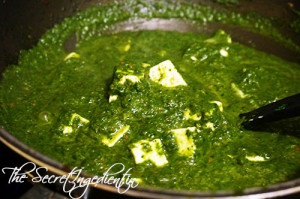 9. Sprinkle some Garam Masala and mix . For restaurant like taste finish it with Kasuri Methi and mix again.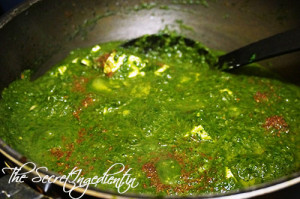 Serve hot with Chappatis.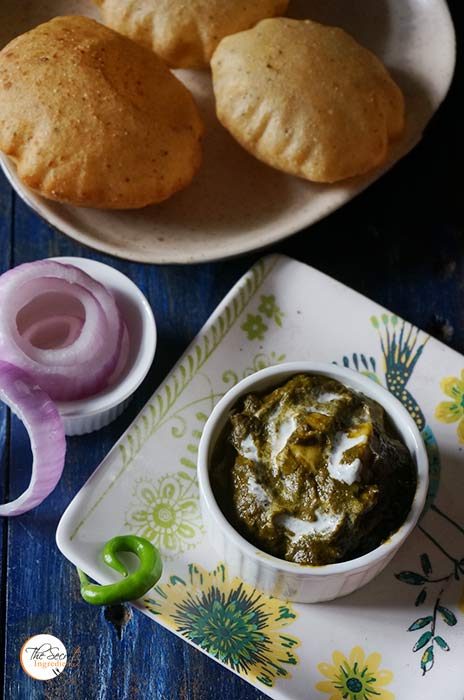 Other Paneer dishes you can try are: Shahi Paneer, Achari Paneer, Vrat Wale Dahi-Paneer Kebabs , Paneer Ki Kheer, Baked Paneer Corn Kababs , Stuffed Buns with Spicy Paneer , Mughlai Shaahi Paneer.
[yumprint-recipe id='26']
[whohit]palak-paneer[/whohit]