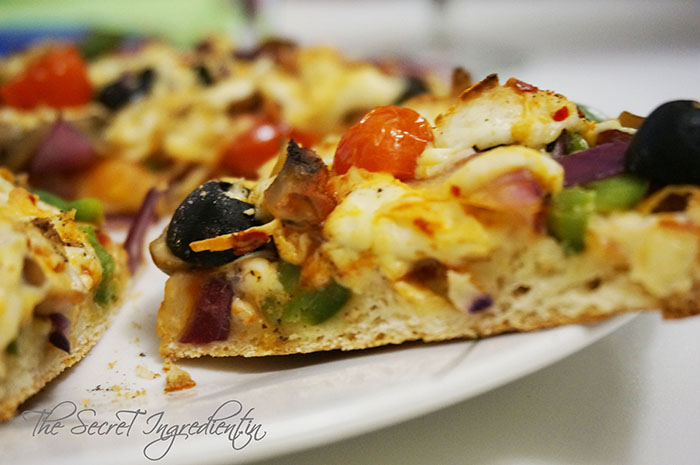 Baking a right kind of Pizza from scratch was always my dream. You know one of those cooking fantasies. Only if you day dream about cooking different food you will understand what I am talking about. So one fine day I gathered courage and boom before I could think twice the pizza was ready. I always thought its a Rocket Science. But you have to trust me on that, that it is so easy, delicious and way better than any restaurant pizza. It gives you the super power to make it as healthy as you want and plus you can choose umpteen types of toppings or rather utilize any leftover in your fridge. I used vegetables mainly because most of my readers are vegetarians. But as I said you can use any combination you want, after all its your pizza!
Directions :
To make the Pizza Dough
1. If you are using dry active yeast then add the yeast to warm water and set it aside for about 3 minutes. Remember the water should not be too hot or cold. You must be able to comfortably place your finger in the water. Secondly, the yeast should not be old for it will not work and activate. Please check the expiry date on the yeast envelope before using. I used Instant yeast which doesn't need water for activation, you just have to knead it directly into the flour. But the amount of water called for in the recipe should be used when substituting the two types of yeast. I will soon post a detailed article explaining the types of yeast and how to use them which will make your life much easier.

2. In the bowl mix together the all purpose flour, salt, sugar …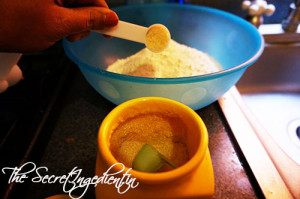 Stir the yeast in the water to make sure its all dissolved and add it to the flour mixture. Or in case of instant yeast as discussed above simply empty the contents of envelop with the water.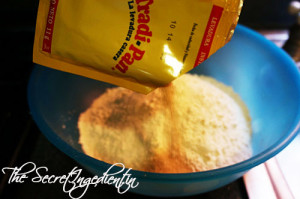 Also add Olive oil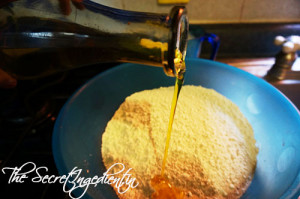 3. Mix everything using your hands till everything combines.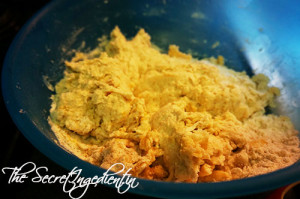 Keep kneading till it comes together as a soft ball. At least 7-10 minutes.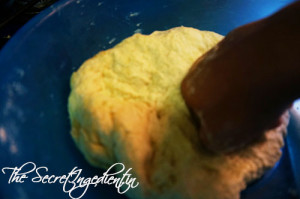 4. Oil a bowl with olive oil and set aside. Place ball of dough into the oiled bowl, seam side down and brush the top of the dough with a little oil to stop it from drying out. Ensure you choose a big size bowl as the dough will double up in volume.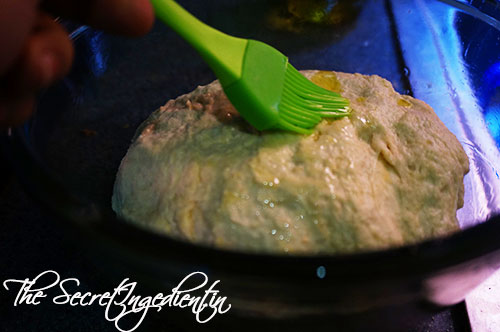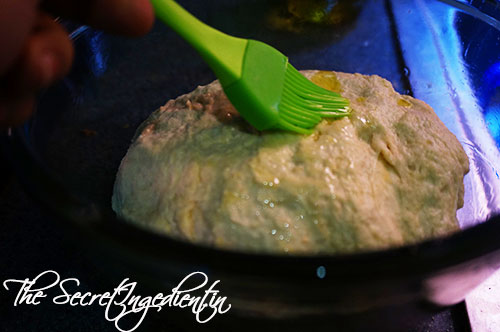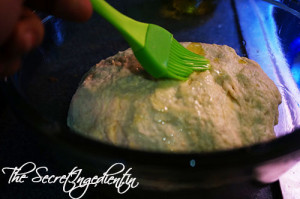 Seal with a piece of cling wrap on top of each bowl and place the dough into a warm place. Inside a microwave or an oven (oven turned off) works best.
5. To make the sauce simply mix together all of the sauce ingredients and adjust the seasonings to your taste. Set aside.
6. To make the pizzas, preheat the oven to 475 degrees (Know more about Oven temperatures and Conversion) and place a pizza stone in the oven and preheat it for 20 minutes. (if you don't have a pizza stone you can use a large baking sheet just place it in the oven upside down so there are no edges)
7. Sprinkle some flour onto your counter, take 1 ball of dough and you can use the full ball to make one family size pizza or cut it into half to make a medium size pizza and dredge it in the flour on all sides. Using your hands or a rolling pin, roll the dough out to a 10 inch circle for family size pizza and 6 inch circle for medium size pizza. The rest of the dough you can put it in a zip lock bag, remove the air inside and seal it and pop in your freezer. You can use them to make pizza or Garlic Knots. When you wish to use it remove the dough bag from freezer and keep it in the fridge compartment for 12 hours or overnight to defreeze .
8. Using a pizza peel (or a baking sheet upside down so that there are no edges) place the rolled out pizza dough on it and start topping it. To make a red pizza, using a ladle add the no cook sauce and using the back of the ladle swirl it all over the top of the dough. Top it with the shredded cheese and other vegetables we chopped. This has to be done super fast so that the pizza doesn't stick to the bottom.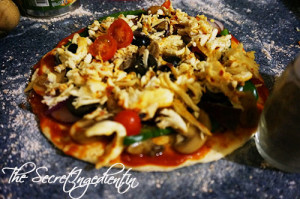 Now using the pizza peel slide it onto the pizza stone. This is the most complicated part of the entire process. Ensure that the pizza peel or any edge-less tray you use to pop in the pizza in the oven is floured well so that it doesn't stick to the bottom of it. Cook for 20 minutes, rotating half way through to insure even cooking.
Enjoy the fresh home made Pizza! I promise you will never eat pizza out.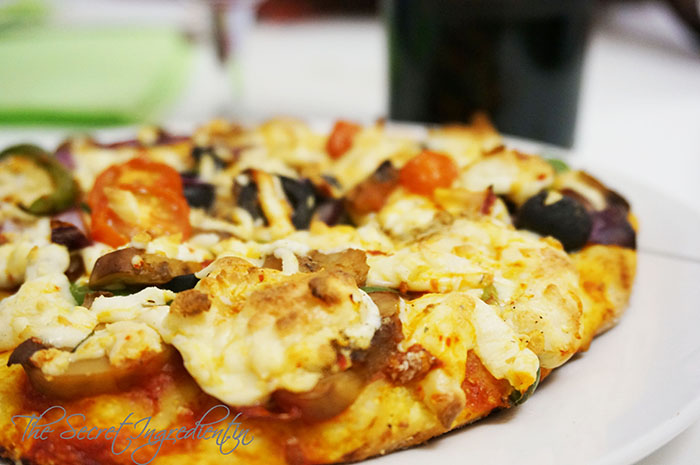 [yumprint-recipe id='53']
[whohit]veg-pizza[/whohit]