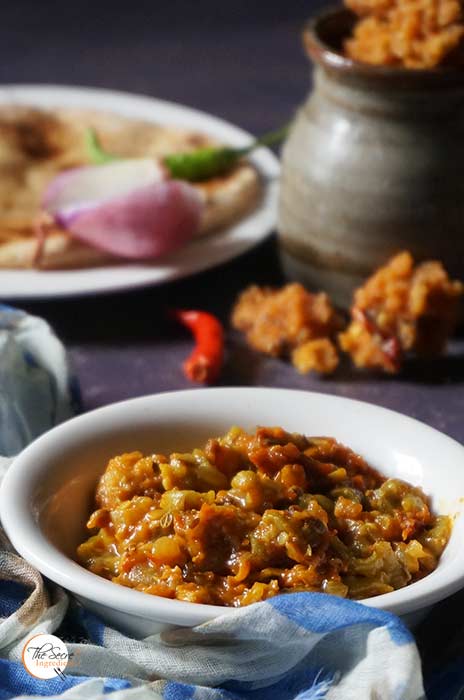 Turai, tori, thurai, dodka, galka are all different names of Summer Squash known as Ridge Gourd. It is a very popular summer vegetable available in most parts of the country. It has a great nutritional value but not a lot of people eat specially kids for its bland flavour. I have heard many label these summer vegetables as LTT for Lauki, Tinda, Turai :P. My husband was also one of those who would despise tori. When I started cooking tori in the style of my mother he could resist eating it. Infact, I often receive requests from him to make tori, sometimes two or three times a week during season.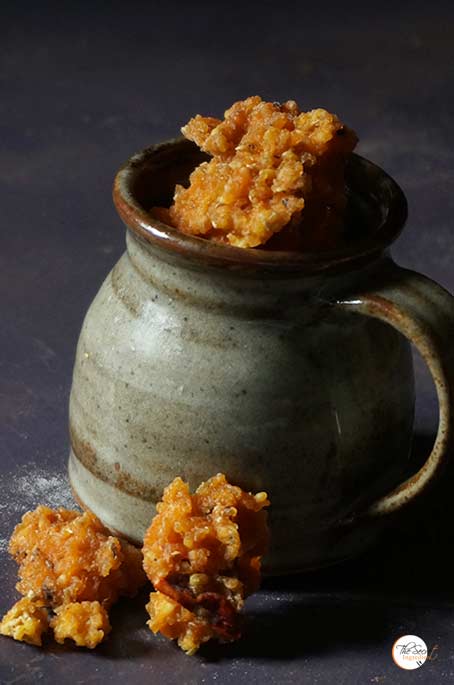 Now the question arises what makes my mother's recipe so special? She makes tori with punjabi wadi, which are dried dumplings made with ground lentils and spices, dried in the sun. I remember as a kid my grandmothers would make them when I would visit them during summer vacations and my job was to keep an eye on them from birds and monkeys while they were being sun dried on the terrace. What lovely days! The fusion of tori and wadi makes this dish delicious. You can use these wadis in this Dal Ghiya recipe also.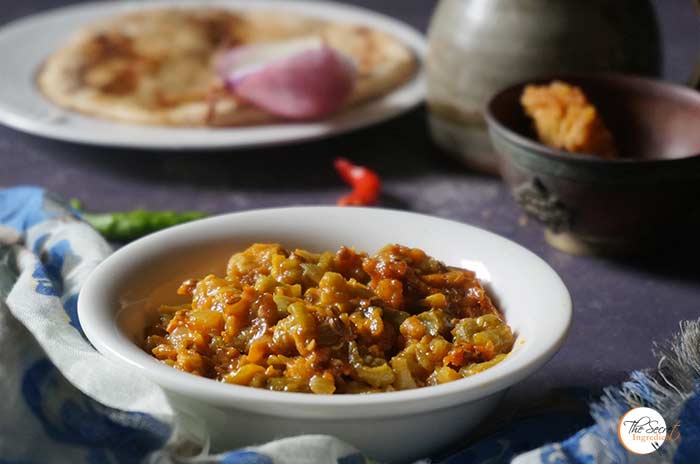 Directions:
1. Wash and peel the skin of gourd.
2. Chop Onions, gourd along with green chilies. Keep aside.
3. Take a small sized tomato and chop it. Too much tomato can make the dish more tangy. If you want to taste the real taste of gourd keep the quantity of tomatoes minimal.
4. In a pressure pan pour some oil/ghee. Add cumin seeds. Let them cook and spatter for a minute.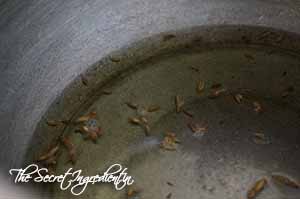 5. Crush one wadi and make small pieces of it. Add them to the pressure pan with onions. Cook it till onions become transparent.
6. Add the chopped gourd along with tomato.
7. Add Salt, Turmeric and Red Chili Powder. Add two spoon of water. Close lid and pressure cook for 5 whistles or anywhere between 10 to 12 minutes.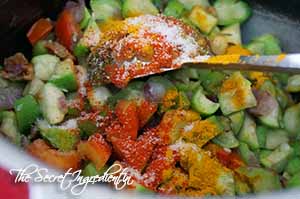 8. Open once the pressure has released. You will see it has a lot of liquid. Turn on the flame and cook till all liquid is absorbed and evaporated.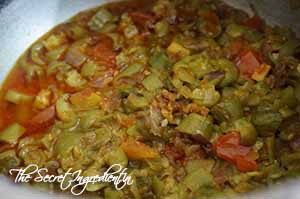 9. Garnish with garam masala and chopped Coriander leaves.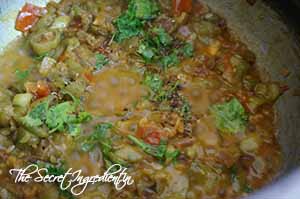 10. Serve hot with Rotis.
You can even try Stuffed Touri which is also an incredible way to eat ridge gourd without making faces 😛
You can even try other dishes from Punjabi Cuisine like Bharwan Karela, Dal Makhni, Gobhi Danthal ki Sabji, Aloo Methi, Punjabi Style Shalgam Ka Saag , Dal Ghiya with Punjabi Vadiyan, Punjabi Pethey Ki Sabzi, Punjabi Style Bharwan Tinda, Langar Wali Dal , Punjabi Style Dum Aloo, Punjabi Pindi Choley.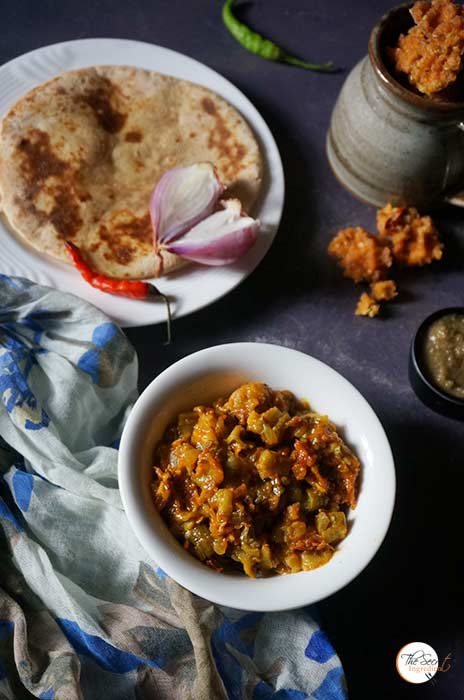 [yumprint-recipe id='32'] [whohit]ToriWadiyan[/whohit]