Kesari Seviyan is the most easy breezy recipe when some unannounced guests come over. Its ready in minutes with ingredients you probably will have at home. Traditionally, Seviyan or Sewai or Semiyan or Vermicelli in English or Pasta Fideo in Spanish were made at home with whole wheat dough and then sun-dried in the open.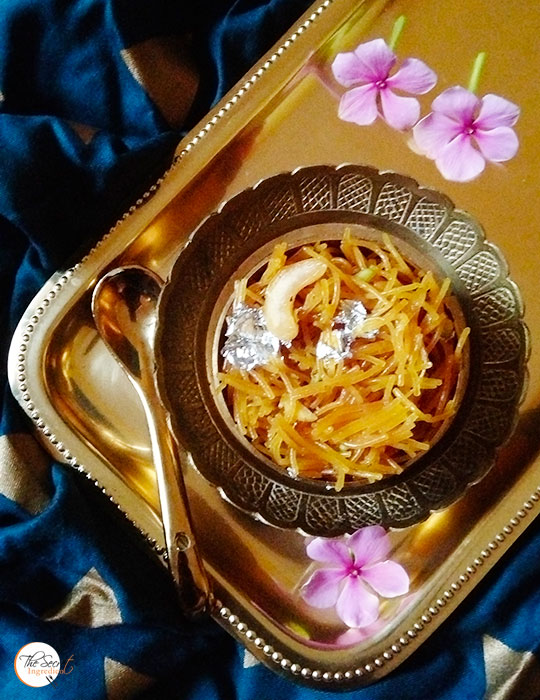 I remember I used to sit with my mother and grandmother during summer days and try help making these. Although my little hands wouldn't be of much help but it was fun imitating the ladies. They made them with sugar syrup or with milk. Both of them tasted phenomenal. I thought to make with sugar syrup the other day and my little one loved it. Thought to share the recipe with you as Rakshabandhan is around the corner. I used store bought vermicelli pasta which was pre roasted. You can use home made sewai or the nylon vermicelli both roasted or unroasted. You can also made Savoury Vermicelli Upma or Pulao also with the same Sewai. Its an incredible breakfast option.
Directions:
1. In a wok add some ghee or clarified butter and add roasted Vermicelli to it. Toss them around for a minute so that vermicelli absorbs the flavour of ghee.
2. In a separate pan heat some water. It should be boiling hot.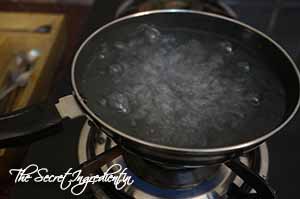 3. Now pour this water into the vermicelli wok.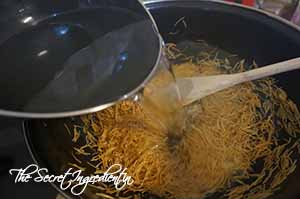 4. In the meanwhile chop some dry fruits of your choice and put them with the water into the pan.
5. Cover the lid and let it cook for 5 minutes or until water has slightly but not fully reduced.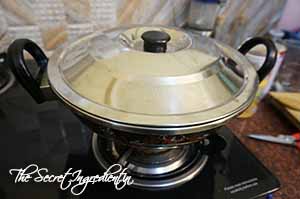 6. Add crushed or powdered Cardamoms.
7. Add sugar and combine well.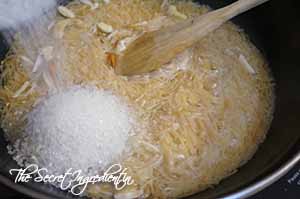 8. Add few strands of Saffron and continue to cook by stirring till all the water has absorbed. Keep stirring for it can stick to the bottom of the wok.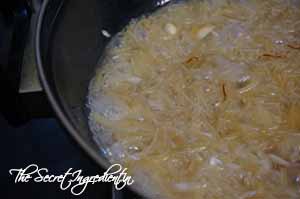 9. Serve hot in small bowls and relish it.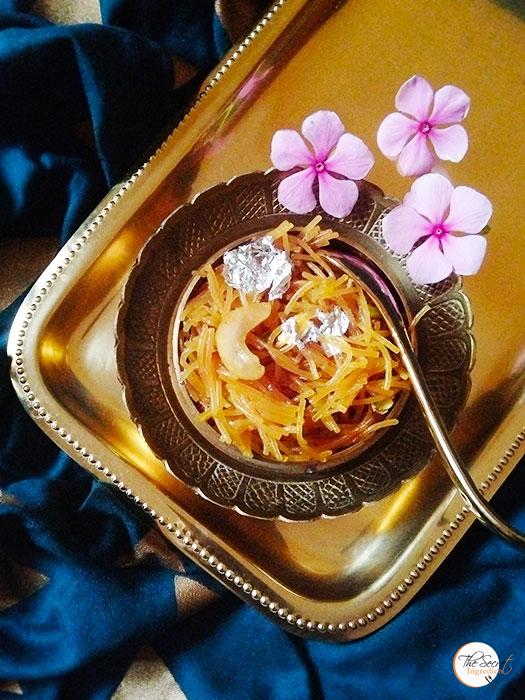 [yumprint-recipe id='42']