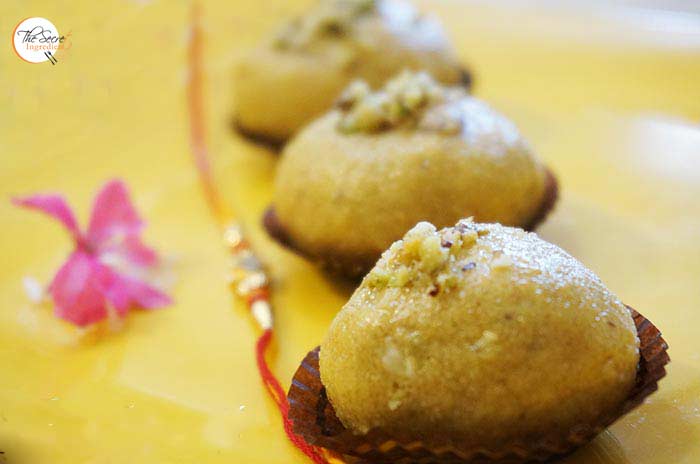 Rakshabandhan or Rakhi is the festival of Brothers and Sisters, where the sister ties a thread or rakhi on the wrist of his brother asking him to protect him. This is sacred festival of Hindus when special food and sweets are made.
I spent the last three years in Mexico away from my brothers on this occasion. This year I wanted to be with them in person but unfortunately circumstances are different. So I'll be celebrating the festival at home with my husband and my little one. Also tomorrow is my little one's Mundan, a hindu ceremony where the first hair of the babies is shaved. It has a great significance so I decided to make Besan Laddoos for this ocassion. If you follow my blog you will know I come from a family of Halwais, sweetmakers. My Grandfather whom I called Bauji was a proud owner of a famous sweet shop. I can never match the quality and taste of 'Matta Sweets' but I still tried. The outcome surprised me. The laddoos came out top notch. I am sure Bauji will be very proud of me wherever he is.
Directions:
1. In a large wok melt ghee on low flame.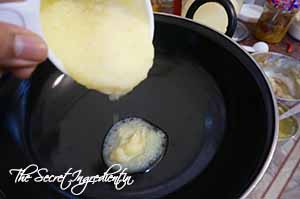 2. Add Besan and Semolina.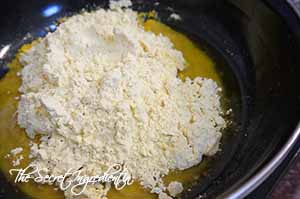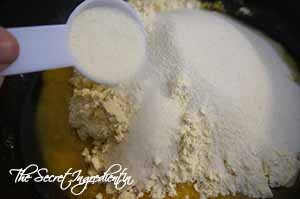 3. Combine them evenly to make a thick paste. Keep roasting besan in ghee on LOW FLAME by continuously stirring for at least 15 minutes or the besan has started turning little darker in colour. The aroma of roasted besan will fill your home. Stirring continuously my sound like a lot of work but the outcome depends on how well the besan has roasted. It is advised to be patient and continuous.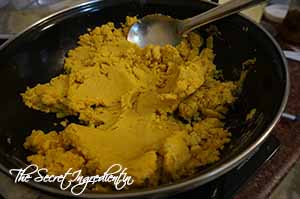 4. In the mean while, sliver the almonds in length and keep aside.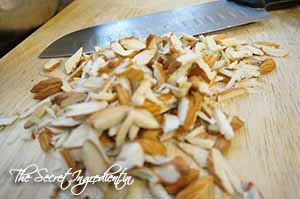 5. Take some almonds and pistachios and grind them coarsely in a dry blender or coffee bean grinder. Keep aside.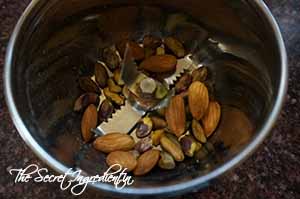 6. After fifteen minutes when the besan is fully roasted and has started to become little creamy and gooey turn off the flame.
7. Add castor sugar while besan is still warm, otherwise it would not mix properly. Mix thoroughly and evenly.
8. Add coarsely ground Cardamom powder and slivered almonds.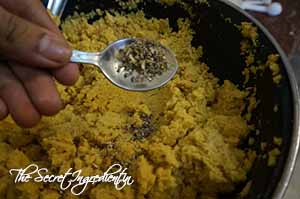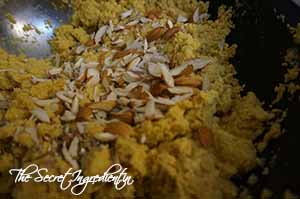 9. Mix well to combine. Let the mixture cool down little bit. Cool enough to make laddoos or round balls with it.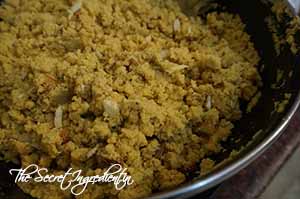 10. Take the mixture in your fist and press it. The mixture will come together. Give it a round shape using both your hands.It will require a little practice but after two three trials you will master it. 🙂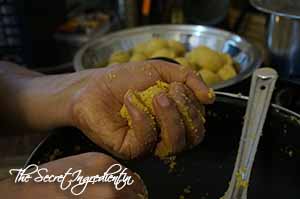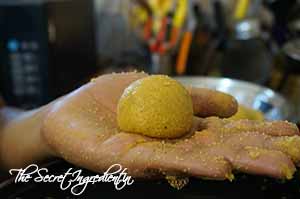 11. Melt little ghee in a bowl and dip one end of the laddoos in ghee.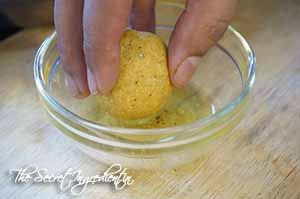 12. Rub the buttered face with ground almond pistachios.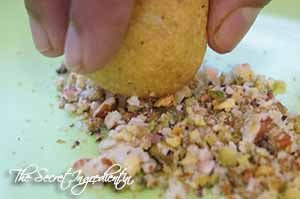 13. That is how we garnish the Laddoos.

14. Store them in an air tight container and thank me with each bite. 😉 Wish you all a Happy Rakshabandhan!
Other Festive Indian Sweets you can try are: Ragi Khus Khus Laddoos , Atta Halwa Gurudwara Style, Gurr Gajar Ke Meethey Chawal, Gajar Ka Halwa, Kaddu Ka Halwa, Kesari Seviyan, Mango Saffron Phirni , Paneer Ki Kheer, Rasgulla.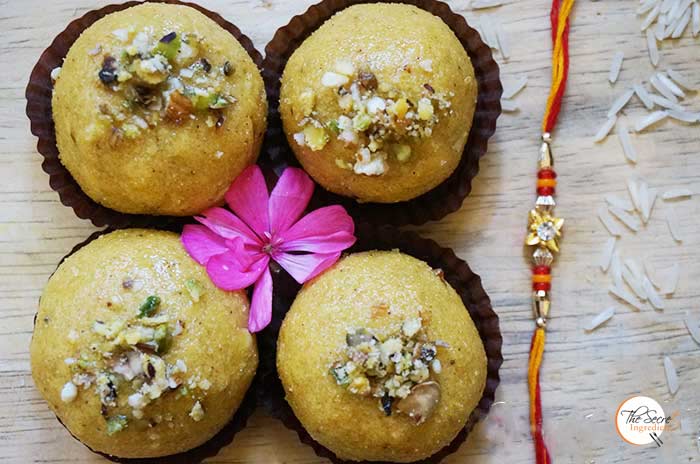 [yumprint-recipe id='43']