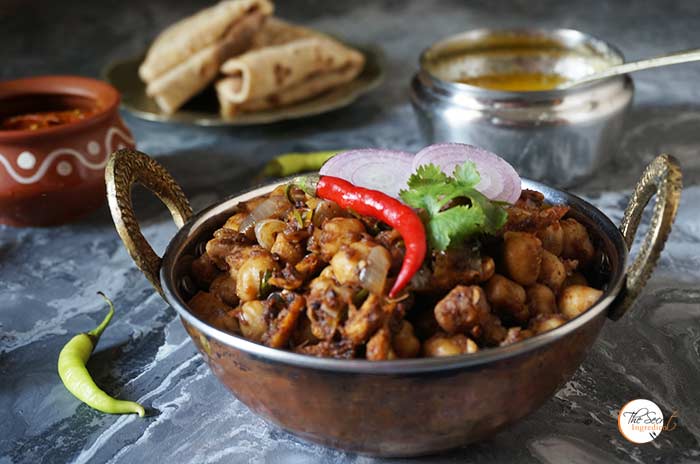 Punjabi Cuisines are famous for it finger licking, hot and spicy food. They use ordinary Indian spices to make their dishes extra ordinary. Born and brought up in a Punjabi Family, the thought of eating spicy and rich food brings happiness in my life. This particular dish is my Mother's speciality. I have seen my mother serve this frequently whenever guests come over for dinner. It looks good and tastes amazing.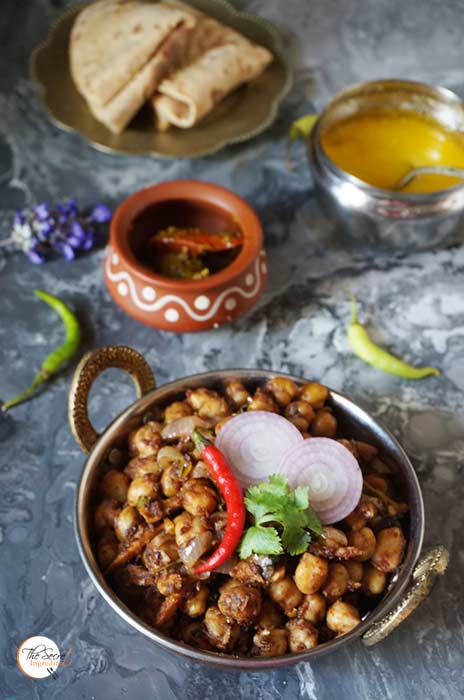 The Secret Ingredient which makes this soo delicious is the home made Dry Choley Masala Mix. It gives it that incredible deep dark colour and the aroma of spices makes the dish ohh so irresistible. It is highly recommended to use this masala mix if you are looking for lip smacking Punjabi Pindi Choley.
Directions:
1. Wash and Soak Choley or Garbanzo or Kabuli Channa in water overnight or atleast 8-10 till they become swollen and double in size.
2. In a pressure pan put the pre soaked garbanzo along with water.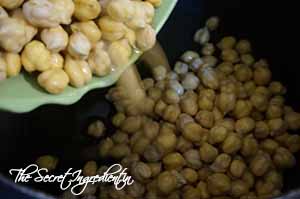 3.Also add dry whole spices like Bay leaf, Cloves, Green Cardamom, Black Cardamom and Cinnamon sticks.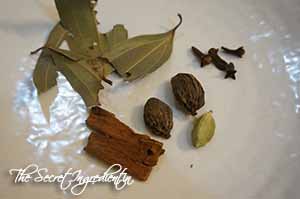 4. The black tea helps bring an interesting colour to the dish. I am using a tea infuser and filing it with tea leaves. Since this is made up of silicon I am putting it directly inside the pressure pan. If you do not have tea infuser you can use tea bags or a small muslin cloth with tea leaves inside. You must close it with a knot. It should resemble a small bundle. The purpose of this is to boil the garbanzo in water released by tea leaves and to ensure the leaves do not mix with garbanzo.
5. Add enough water to the pressure pan. Also add salt. Close the lid and boil the garbanzo for 25-30 minutes or until tender. Let them cook in the pressure till the steam releases.

6 . Please ensure not to over boil garbanzo as they will loose their shape and become mushy. They should look firm in shape and soft on a bite.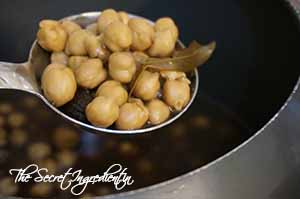 7. Remove the tea infuser from the pressure pan.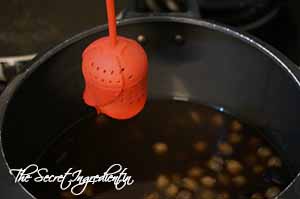 8. Slice the onions in length along with Ginger and Garlic. This is an interesting way to maximize flavour so do not skip this. Also slit some green chilies.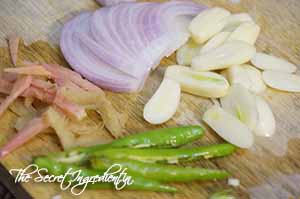 9. In a wok add some ghee or clarified butter.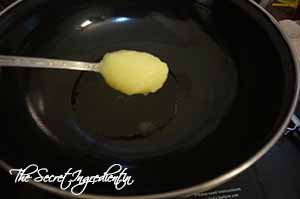 10. Add Cumin seeds and let them sputter for a minute.
11. Add thinly sliced garlic along with slit green chilies. Saute for a minute.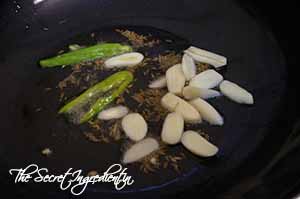 12. Add Ginger to it and saute them till they start acquiring some colour. Do not burn them.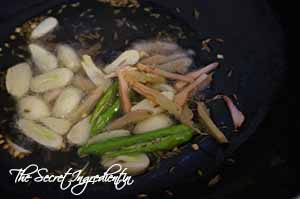 13. Now all thinly sliced Onions and saute the till it becomes tender and translucent. Add to it tomato puree.
14. Add Punjabi Choley Masala, Red Chili Powder and Salt.
15. Keep cooking till everything has combined. You are looking at a thick spicy mix.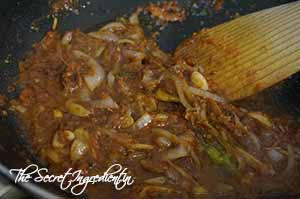 16. Add boiled garbanzo without the water and gently toss them in the masala. Do not throw the water away.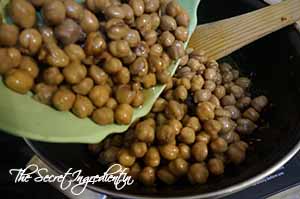 17. You can add couple of spoons of water from garbanzo if you think they are too dry. Cook further till right consistency is achieved.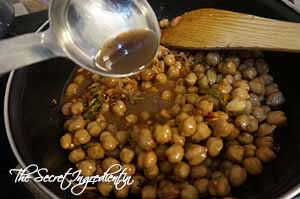 18. Sprinkle some Garam Masala and fresh Coriander Leaves.
Serve hot with Kulcha, Naan, Bhatura or simply roti.
You can get the recipe of Punjabi Dry Choley Masala here. You can even try Punjabi Besan Kaddhi , Punjabi Style Shalgam Ka Saag, Dal Ghiya with Punjabi Vadiyan. Punjabi Pethey Ki Sabzi, Punjabi Style Bharwan Tinda, Punjabi Style Gobhi Danthal, Langar Wali Dal, Punjabi Style Dum Aloo, Punjabi Dal Makhani, Punjabi Style Aloo Methi, and Punjabi Bharwan Karela.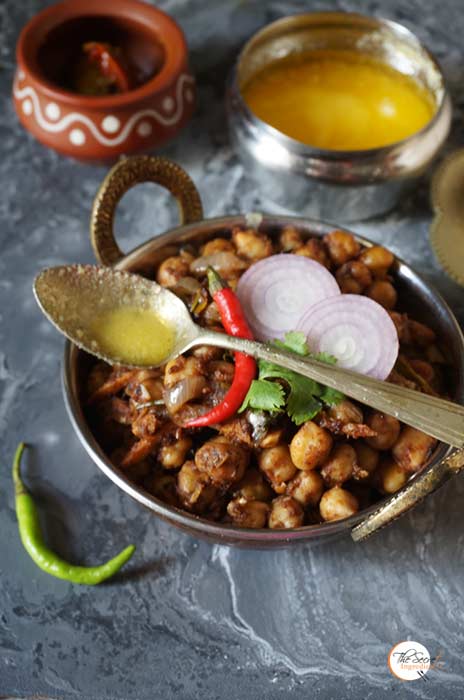 [whohit]PunjabiPindiCholey[/whohit]
[yumprint-recipe id='69']