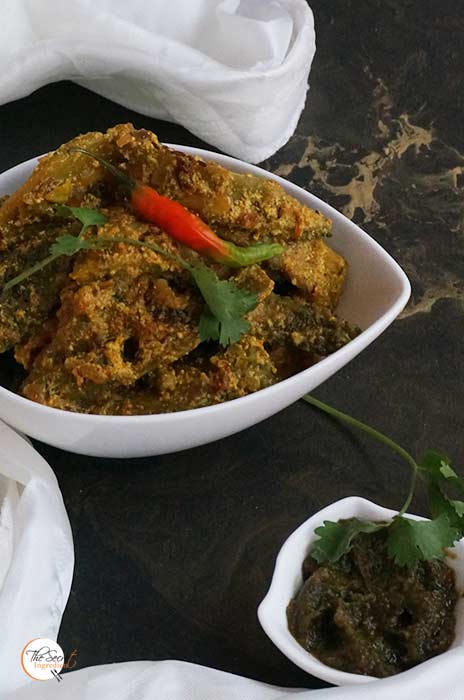 Karela or bitter gourd is my favourite. Its lingering bitterness cooked with spices makes it a die for vegetable. I always had karela in a stuffed form known as Bharwan Karela, the way my mother makes it in a punjabi style. But some time back I came across a recipe on facebook food group from a fellow member which intrigued me to try this variation. Its made with addition of plain yogurt to the spice mix.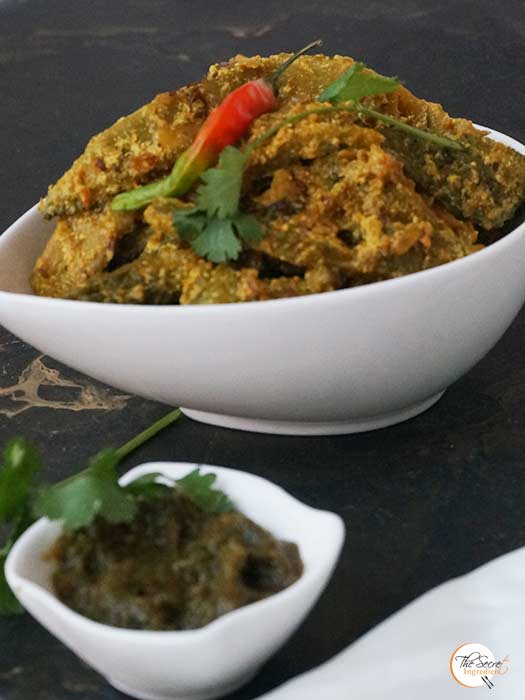 I gave it a try and to my surprise it was loved by everyone in the family. Definitely this recipe is for keeps. Thanks Ruchi for this incredible recipe.
Directions:
1. Wash Karelas and pat them dry using a kitchen towel.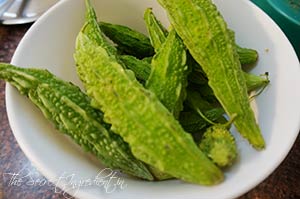 2. If you like you can remove the peel. I made them with the peel. Cut them into lengthwise chunks. If the seeds are hard, remove them.
3. Rub some salt over them and let them rest for 15 minutes.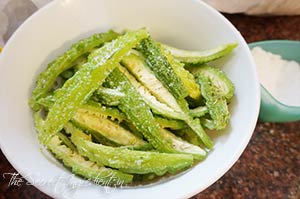 4. In the meanwhile chop some onions and set aside.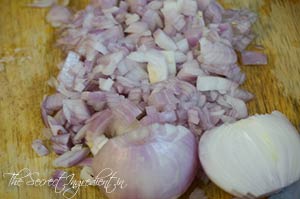 5. In a iron skillet or wok add some mustard oil and let it heat. The taste of mustard oil and bittergourd cooked in iron skillet is a match made in heaven.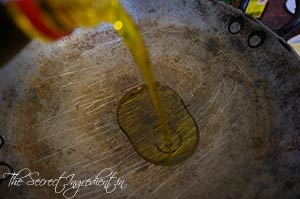 6. Add cumin seeds and let them splutter. Also add asafoetida.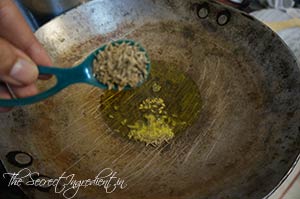 6. Add chopped onions and saute them till they become soft and tender.

7. Squeeze out extra water from karelas and add them to the wok and saute them.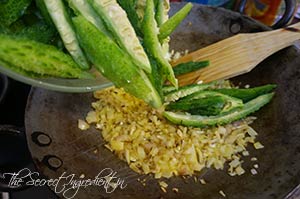 8. Add Coriander powder and red chili powder. You can add fennel powder, I did not because I am allergic to fennel.

9. Also add turmeric powder,garam masala and salt.
10. Cover it with a lid preferably a smaller one which covers the karelas without any gap. It will help them cook faster and make them more crispier. Let them cook on low flame for 10 minutes or so.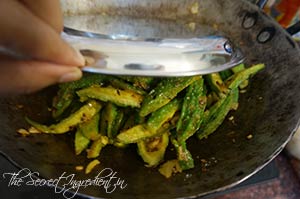 11. In the meanwhile whisk some yogurt and set aside.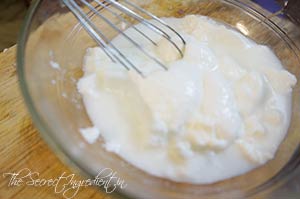 12. After 12 minutes this is how my karelas look.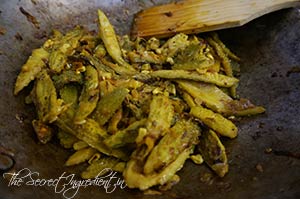 13. Add whisked yogurt and combine everything. Cook uncovered till yogurt combines and makes like a dry gravy.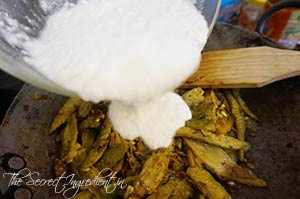 14. Sprinkle on top garam masala and fresh chopped coriander leaves. Serve hot with roti.
You can even try Punjabi Bharwan Karela, Punjabi Pindi Choley, Tori wadiyan and Besan Pakoda Kaddhi.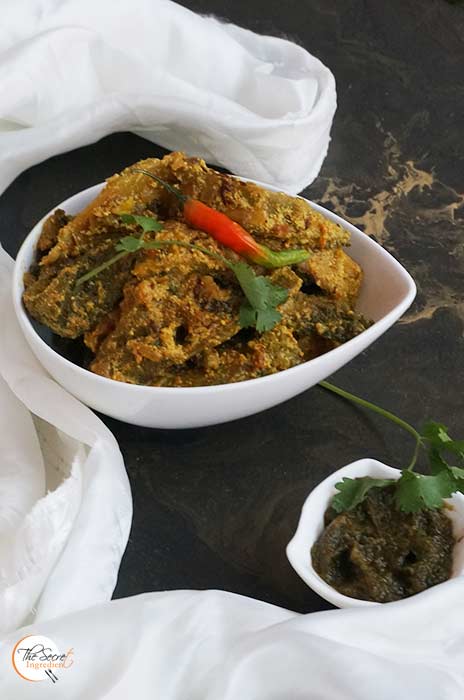 [whohit]dahiWalaKarela[/whohit]
[yumprint-recipe id='89']