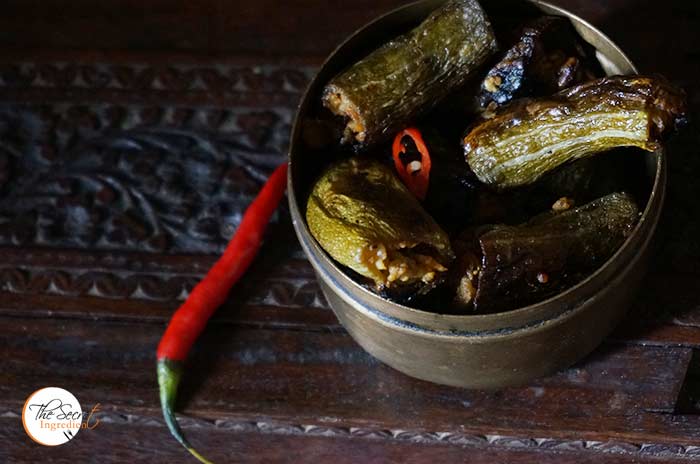 Every household has its unique eating habits. One vegetable or dish may be a regular affair for some however, unheard for many others. This depends on the culture, place and availability of resources. When I was in Mexico I explored so many local produce and included them in my daily menu and when destiny brought me to Almora, my small hilly town things were different. The Himalayas not only bring serene beauty to the place but also bestows on us bounty of nature. I love to try them out and rather I feel privileged. Some time back I made Angel Hair Pasta with Garlicky Lingda, which is Fiddlehead Fern found in the hills. I also made Sherbet with Kaafal or Bay Berries found in this particular Himalayan region.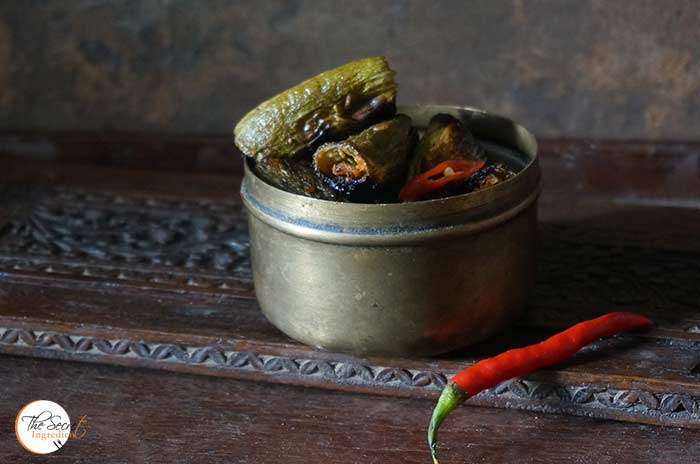 And when I saw this serpent looking vegetable in the market I was drawn to its beauty. It looked ecstatic. Its called as Chichinda or Padwal in Hindi and Snake Gourd or Serpent Gourd in English. Most of the people make it like any other gourd sabzi however, I tried to make it differently. I stuffed it with cooked Chicken Keema and then cooked the outer body with the stuffing. It took this humble vegetable to a whole new level. You can always stuff it with mashed potatoes or paneer.
Directions:
1. Wash the snake gourd thoroughly and cut them into 2 inch long pieces. Scoop out the pulpy portion by running a knife in the centre. Reserve the pulp.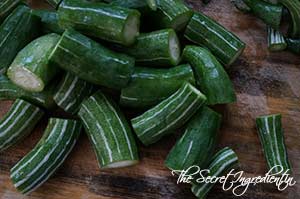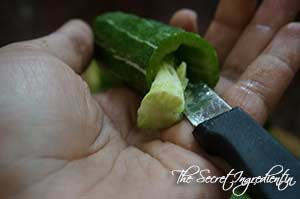 2. Repeat the same with rest of the pieces and set aside.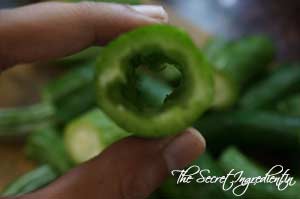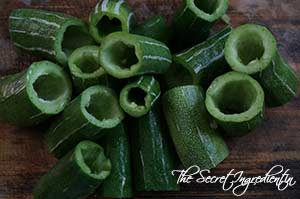 3. Chop Onions, Tomatoes, Ginger, garlic and green chillies finely and set aside.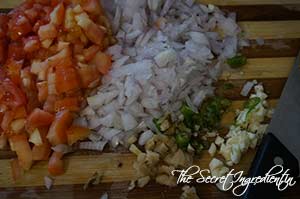 4. In a pan pour some oil and add cumin seeds. They will crackle in a few seconds.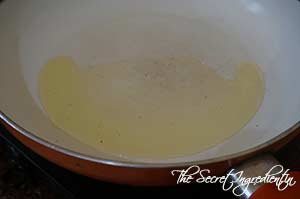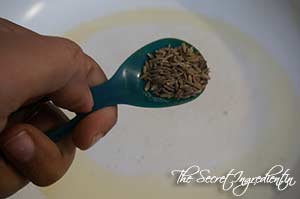 5. Add ginger garlic and green chillies and saute them till the raw smell of garlic fades away. At this stage add chopped onions and continue to cook till they are transparent and soft.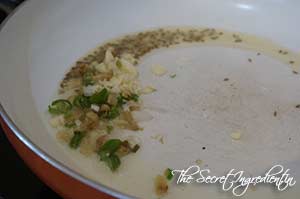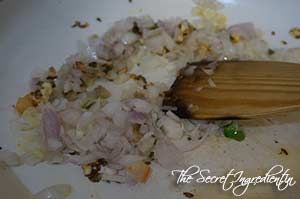 6. Add tomato sand continue to cook till they are gooey and soft.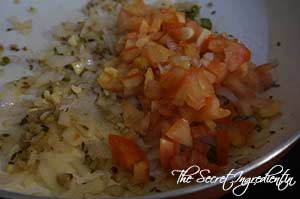 7. Season it with salt, red chilli powder and Turmeric powder. Combine everything.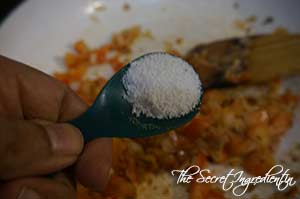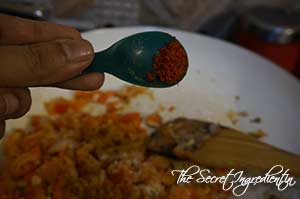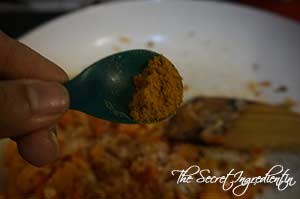 8. Add minced chicken keema and reserved pulp of gourd and toss it with the spices in the pan. Saute for a couple of minutes till chicken is cooked half way through.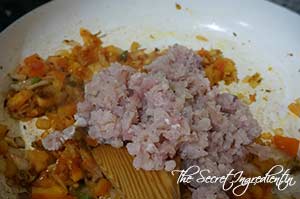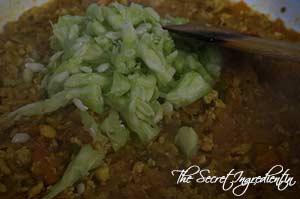 9. Add water and cover with a lid abd continue to cook further.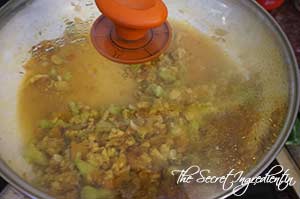 10. Add tandoori masala and combine.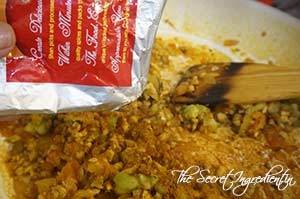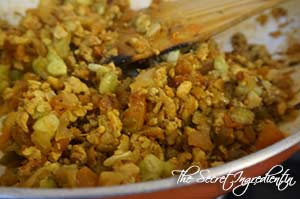 11. Add Garam masala and turn the flame off.

12. Fill the stuffing inside the hollow snake gourd pieces we had reserved.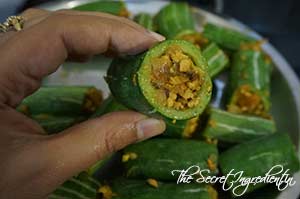 13. Now in a pan add some more oil and place all the stuffed snake gourd pieces.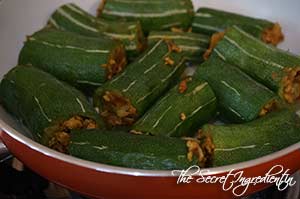 14. Cover with a lid and keep cooking it. Do not forget to change sides for even cooking after every five minutes.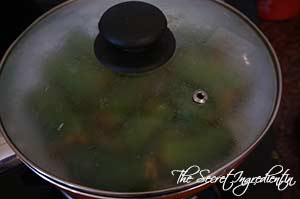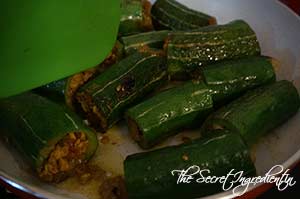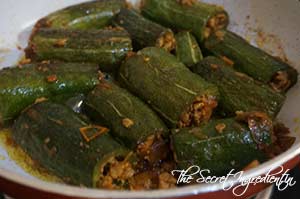 15. When the gourds have acquired a golden colour all over and are softer they are done. Turn the flame off and serve hot with Roti.
Other dishes with Chicken you can try are: Butter Chicken, Chettinad Pepper Chicken Masala, Hyderabadi Murg Korma, Cheesy Chicken Lasagna, Ginger-Sesame Chicken with Bok Choy and Mushrooms, Italian Chicken Meatballs with Spaghetti.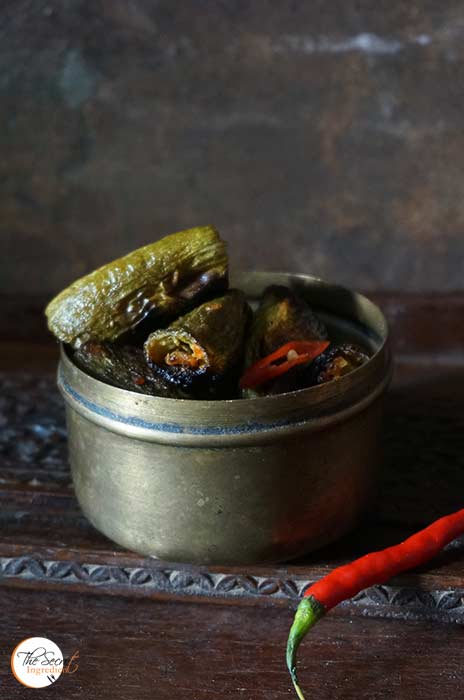 [whohit[ChichindaWithChicken[/whohit]
[yumprint-recipe id='254′]