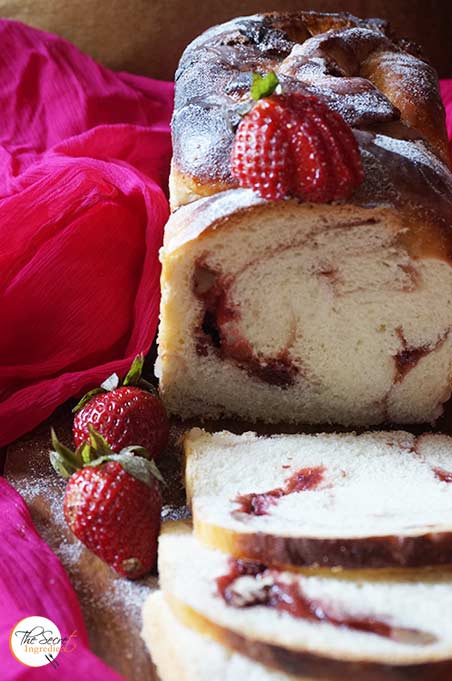 Happiness is when you find Strawberries in your local market. Yeah it's a rare kind of produce in our hills. So when I spotted them I went crazy looking for things I can do with them! I ended up making a Strawberry Walnut Babka Bread. Last year I had made Strawberry Preserve and Foccacia Bread with Strawberries . So you should have guessed by now how carefully I choose what to do with the limited ingredients I have on hand. The recipe is similar to my Cinnamon Raisin Swirl Bread which I had made a while back. But to play with ingredients which are non dry in nature is a bit of a challenge especially when you are stuffing it in your bread dough. I saw this recipe on the internet but it was done with cranberries. So I was convinced that the result will not disappoint me.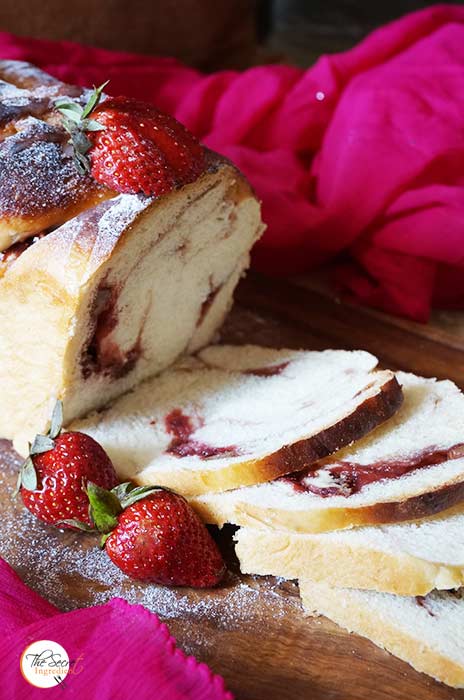 The dough was enriched with milk and butter and there was sweetness in the bread which complemented so well with the strawberry compote I had made. Each slice was so amazing that me and my husband we finished the entire loaf in a day. Traditionally This babka bread is traditionally made with Chocolate which of course is on my to do list but then the strawberry babka happened before turn. Clearly I dont regret it and if you try you wouldn't either.
Directions:
1. In a bowl add some All Purpose Flour, Salt and Granulated Sugar. Combine and set aside.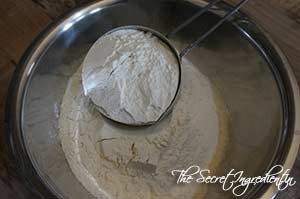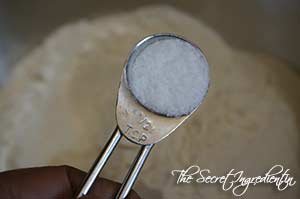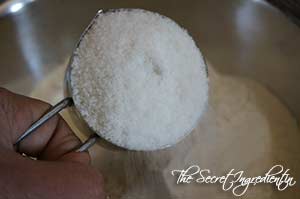 2. In another jar or saucepan add some water and milk. Add chunks of butter and heat it on a stove top or microwave it till butter melts.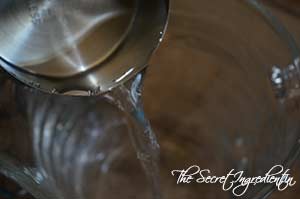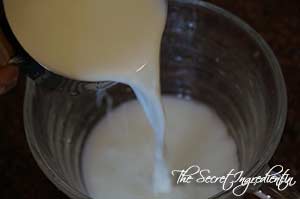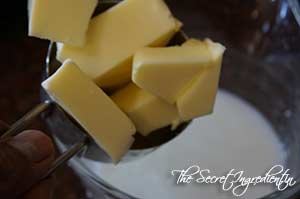 3. They should be just hot enough that you are able to insert your finger in it. Add instant yeast and a tablespoon of sugar.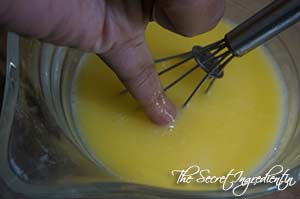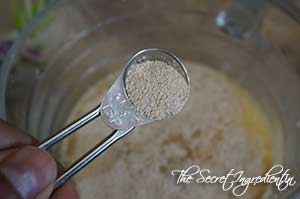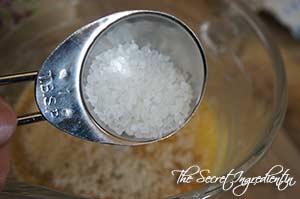 4. Give it a gentle stir and let it sit till it blooms. If you like you can add instant yeast to the flour mix directly. I always like to proof it.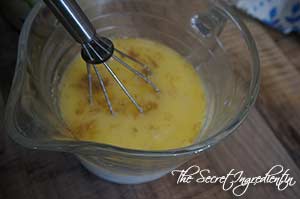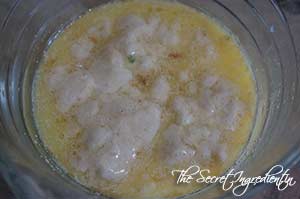 5. Add liquid ingredients to dry ingredients and start kneading till the dough comes together. Bring it on a dusted countertop and knead for good 10 minutes until the gluten is formed and the dough passes the finger poke test. If the dough bounces back on poking its ready.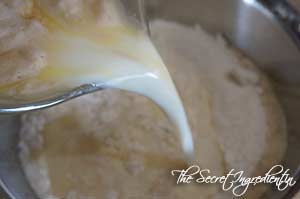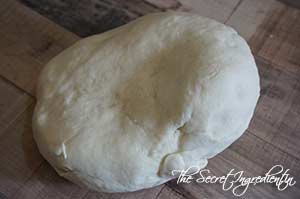 6. Grease a larger bowl and add the dough to it and cover with cling wrap until it doubles in size.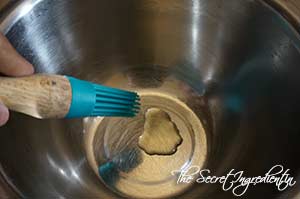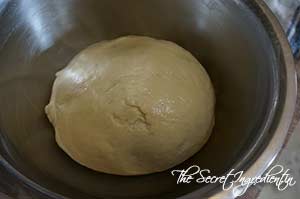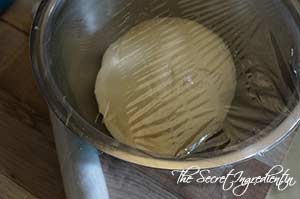 7. In the meanwhile wash and hull some strawberries and chop them into small pieces. In a saucepan add them along with brown sugar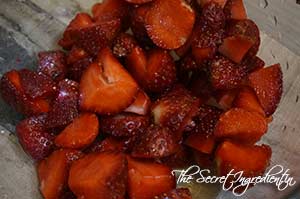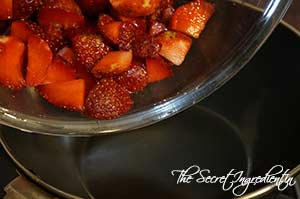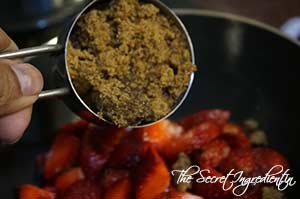 8. Add corn flour and little water. Bring it to a boil.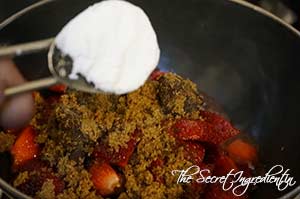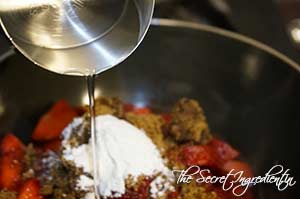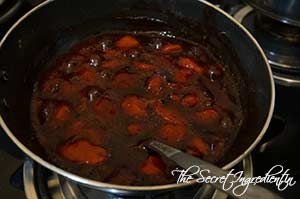 9. Let it simmer and reduce till its thick and saucy. Add chopped walnuts or pecans. Also add juice of lemon and butter. Remove it from the stove and let it cool down.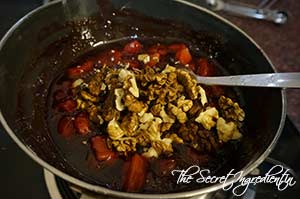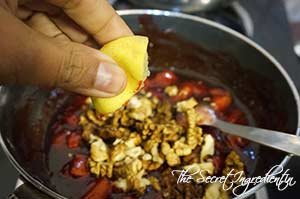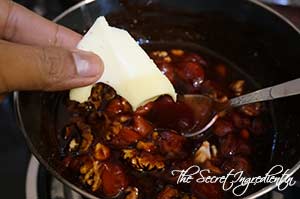 10. Take the proofed dough and punch it down.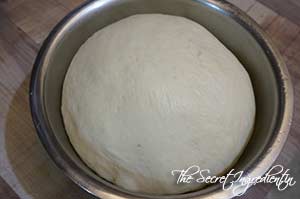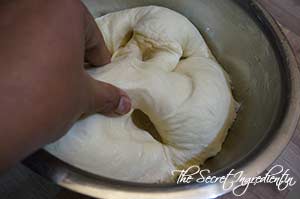 11. Dust the counter with little flour. Shape it in a ball and roll it into a 10×20 inch rectangle.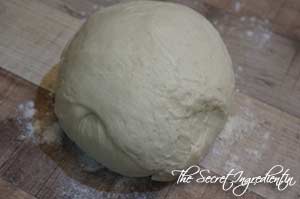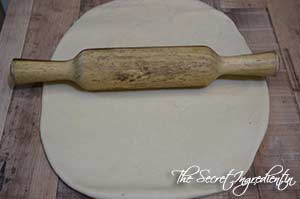 12. Spread the strawberry compote all over the rolled surface leaving 1/2 inch border all around.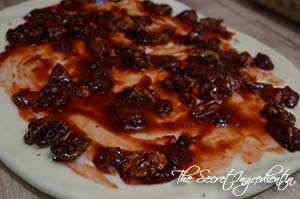 13. Start rolling it as tightly as possible. start from the further end. Pinch the seam and tug the ends and seal well.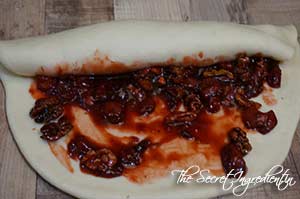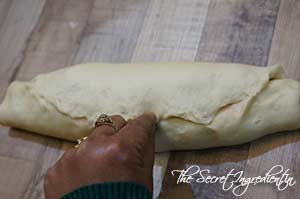 14. Grease and dust a pullman loaf pan with flour all over. You can own a pullman loaf pan from The Gourmet Shop.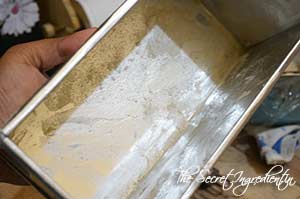 15. Make a U shape with the roll of dough and twist it around. Follow the pictures for reference. I had a slight tear but the oven takes care of it, dont worry.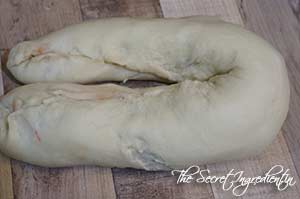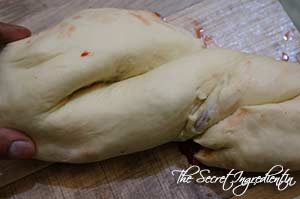 16. Place the twisted dough in the pullman loaf pan . Close the lid and let it double up in size. It will take 40 minutes to one hour depending on the weather. Do u see that red spill.. no its not blood 😛 It's the tear while led to a spill. Preheat the oven to 180 degree C for ten minutes before the bread goes in the oven.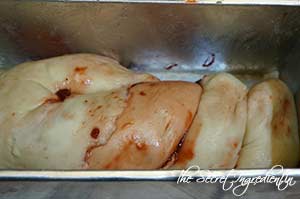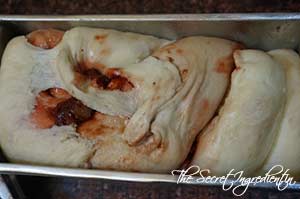 17. Give it an egg wash or if u are a vegetarian use cream. Pop it in the oven for 40 minutes. 20 minutes with lid on and last 20 minutes without lid. And if it gets dark too fast tent it with aluminium foil.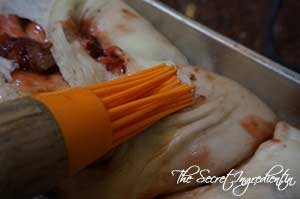 18. Take it out of the oven and let it sit in the pan for 5 minutes. Remove it and let it sit on a cooling rack till it has come to room temperature. Slice it and serve with your favourite cup of coffee.
Other Bread Recipes you can try are:Apple Cinnamon Swirl Bread, Pan De Muerto, Peter Reinhart's Potato Rosemary Bread, Italian Focaccia Bread with Strawberries, Pumpkin Buns, Stuffed Mushroom Cheesy Crack Bread, Stuffed Mushroom and Spinach Braided Bread, White Sandwich Bread, Whole Wheat Sandwich Bread Recipe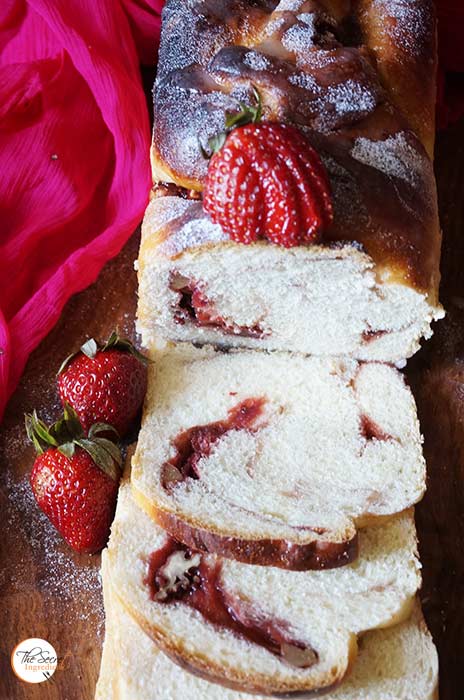 [whohit]StrawberryBabka[whohit]