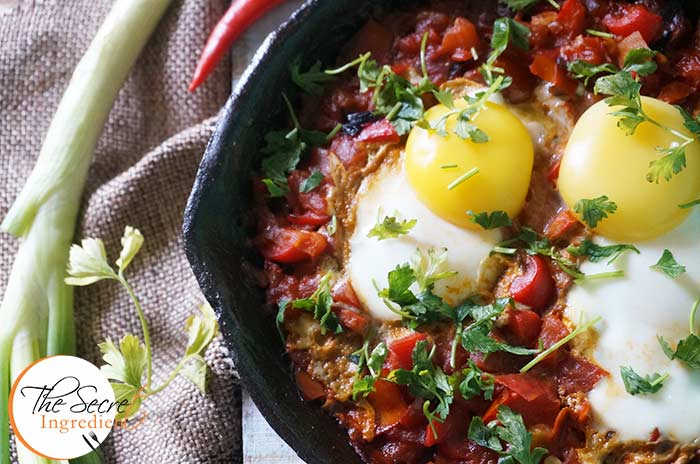 And then it happened! I have been meaning to try this recipe for such a long time, that it is crazy. Sometimes I dont have Red Bell Peppers, sometimes I am running out of fresh Parsley and then sometimes I am just pure lazy. This glorious day in my lifetime I had everything I needed to make Shakshuka or Shakshouka. First let me talk a little about what Shakshuka is. No No its not a Gujarati dish. Do not confuse Shaak for Veggies . Shakshuka is a Jewish Libyan recipe of Eggs with Red Bell Pepper, Tomatoes and Cumin. My sources (read Wikipedia) say, it was believed to have originated in Libya, North Africa by the Jews. Wikipedia says, Shakshouka is a staple of Tunisian, Libyan, Algerian, Moroccan, and Egyptian cuisines, traditionally served in a cast iron pan or tajine with bread to mop up the sauce. It is also popular in Israel, where it was introduced by Tunisian Jews and Maghrebi Jews, hundreds of thousands of whom immigrated to Israel during the 1950s.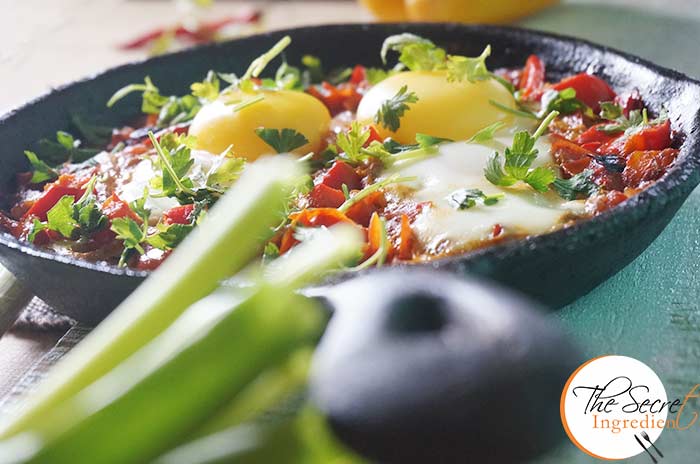 That's about its history, let me talk about its present. Its the most delightful, filling and balanced egg breakfast you can think of. I have plenty of other eggs for breakfast recipe on my blog including Italian Frittata, Wrapped French Toast. Mexican Casserole Eggs and soon coming Polenta with Eggs. But this one wins the race. Ever since I made it the first time I have been doing this every weekend. This seems to have been my husband's favourite currently.
But remember to use fresh eggs because they make a huge difference in the taste. I have used Eggs by Eggee. They deliver the best, freshest eggs handsdown. If you are really an egg lover like me and my family, you will fall in love with Eggee.
Directions:
1. Chop some Onions finely and garlic.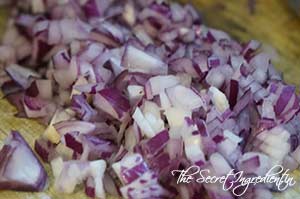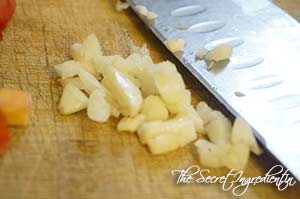 2. Also chop some tomatoes and Red Bell Pepper and set aside.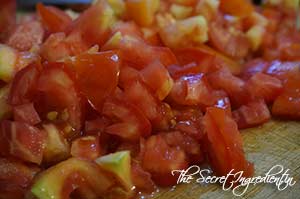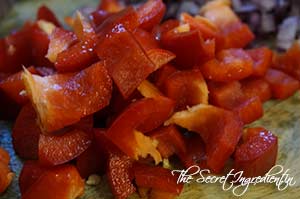 3. In a cast iron Skillet or a normal pan, pour some Olive oil. You can always buy your Cast Iron Skillet at our Online Store The Gourmet Shop, cheaper than anywhere else on the web and we ship pan India 🙂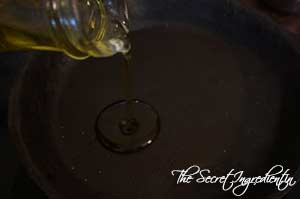 4. Add Red Bell Pepper, Onions and garlic and saute them, till they turn a little soft but hold its crunch.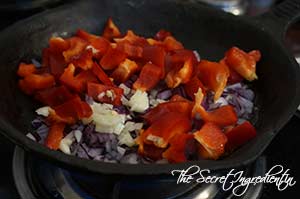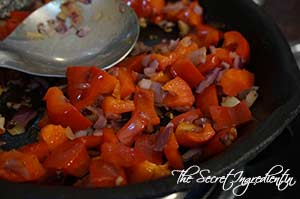 5. Add tomato Puree and combine.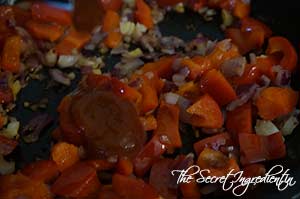 6. Add chopped tomatoes to the skillet.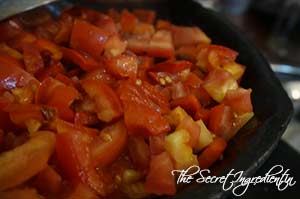 7. Season with Salt, Paprika and Cumin Powder.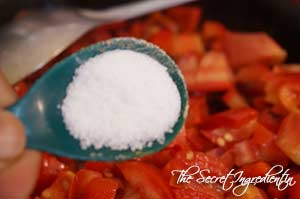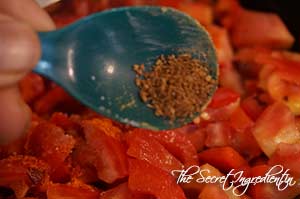 8. Add Water to the skillet and cover the skillet with a lid and let it sit on low flame till the tomato goes all gooey.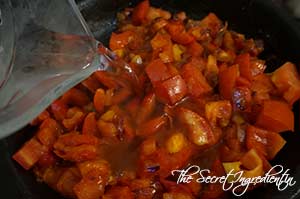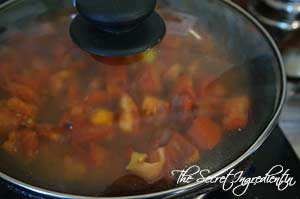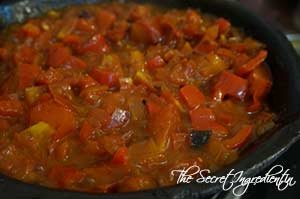 9. Make little cavities in your skillet with the help of spoon and crack Eggee eggs into them. Cover the skillet again for next 5-6 minutes for the egg whites to set.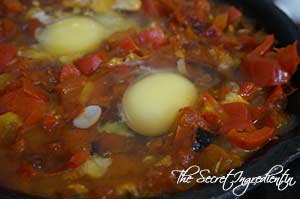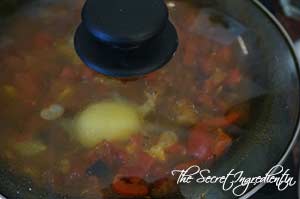 10. Sprinkle some freshly chopped Parsley leaves on top and serve with bread to dig into that yummy sauce.
Other Breakfast Recipe with Eggs you can try out are:Apple & Cinnamon Pan Cakes, Blueberry Buttermilk Pan Cakes, Mexican Casserole Eggs, Italian Frittata with Mushrooms and Spinach, Wrapped French Toast
If you are looking for Vegetarian Breakfast Options you may try: Eggless Walnut Pan Cakes, Quick Rava Idli, Rava Pizza Bread, Shahi Poha, Soya Veggie Vermicelli.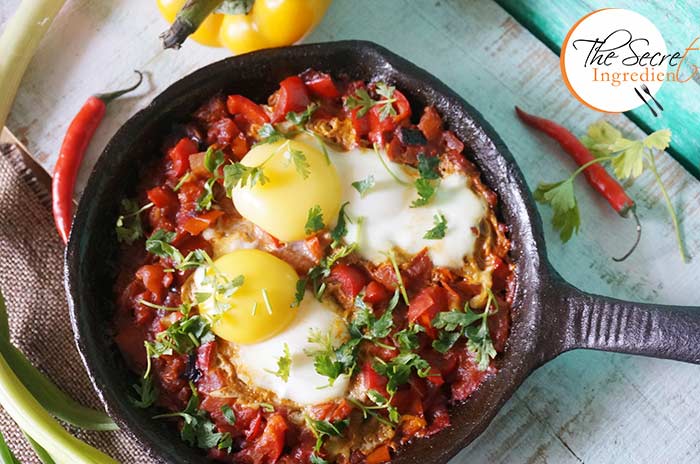 [yumprint-recipe id='212′]