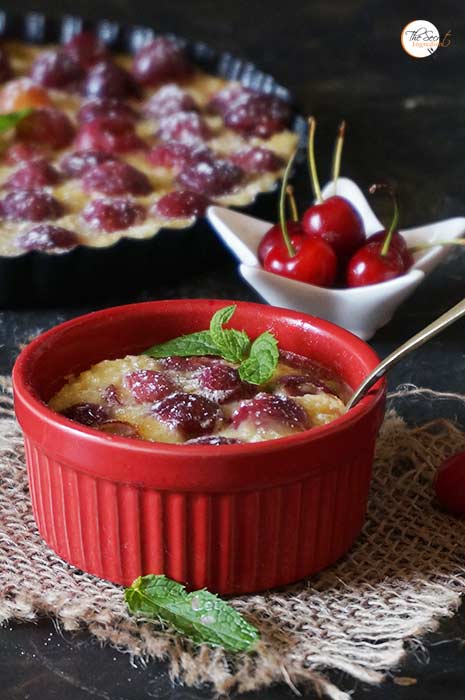 I think my obsession with red fruits and vegetables is growing with growing age. Be it red bell peppers or himalayan bay berries, strawberries or cherries. I like the way they brighten my life. Specially when I see cherries it takes me back in time. My father knew how much I love cherries and at the outset of season he would get for me cartons of cherries. That love is imprinted in my heart and I can never forget that. So whenever I see cheries I go berserk. I always find ways to make something with them. In the past I have made Cherry Focaccia Bread, Cherry & Lychee Ice Cream, Mascarpone Cherry Compote Cheesecake Glasses. And this season I knew I had to make this Cherry Clafoutis, the popular French flan.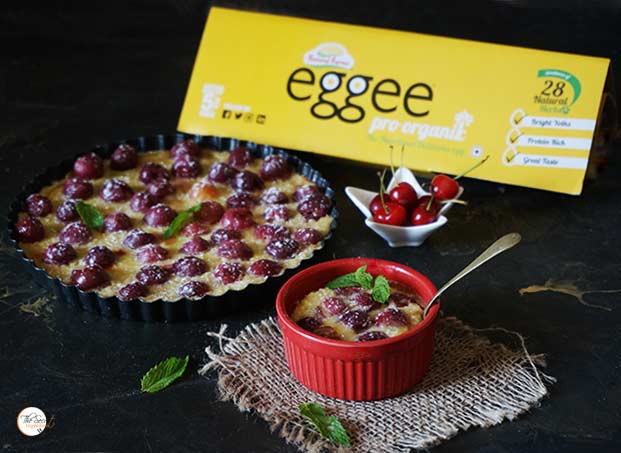 If you have made a flan before you know it is made with a rich custard. The key ingredient in any flan is eggs. If they are fresh ,it has a direct impact on the overall quality and taste of any dish. So my first choice was to use Eggee, which are high protein, organic eggs. They are my family favourite.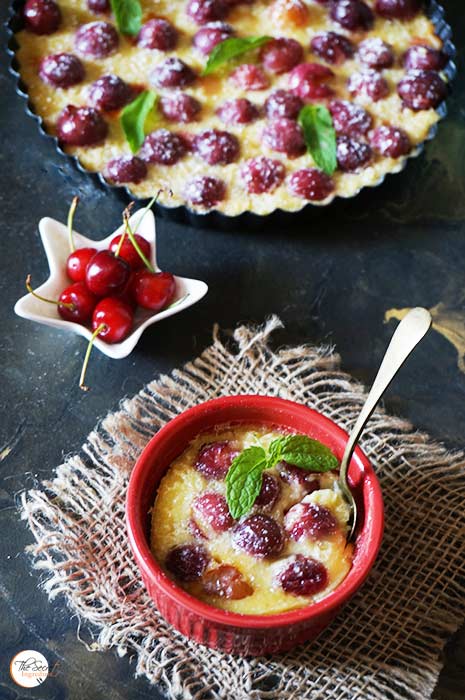 And oh boy! I was right the clafoutis came out so rich and perfect. Its an easy peasy recipe and you should try it out before the cherries disappear for the season. I still have a box of cherries, if you have any interesting recipe where I can utilize cherries please share it below in the comment box.
Directions:
1. Grease a 9 inch pie tart pan or cast iron skillet or baking dish with oil or butter. And dust the surface with Confectioner's Sugar.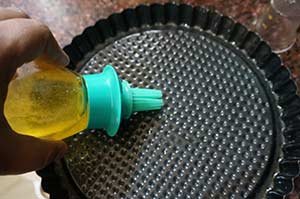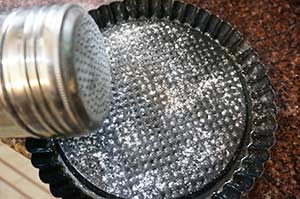 2. Pit the stones out of the cherries. There is an easier way to remove stones from the cherry. Try this method. Place the pitted cherries on the pie pan and spread evenly. Set aside. Preheat your oven on 180 degree Celsius for 10 minutes.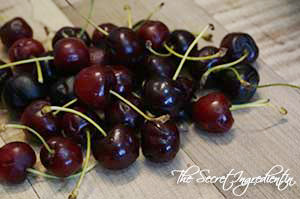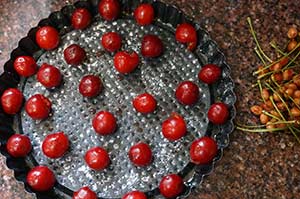 3. In a bowl whisk milk and eggs. I have used organic eggs by Eggee. I find these eggs to be most amazing in nutrition and taste. That yellow yolk is so beautiful.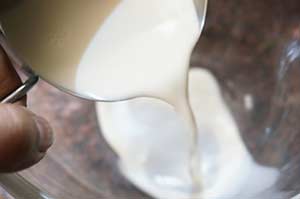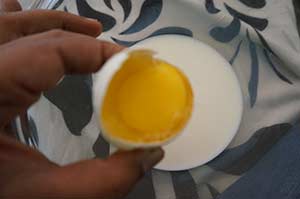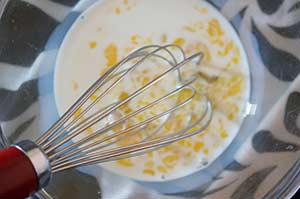 4. Add Vanilla essence and mix.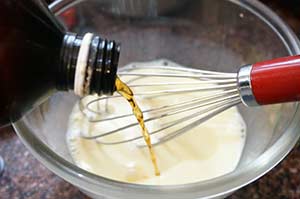 5.Add sugar, salt and all purpose flour.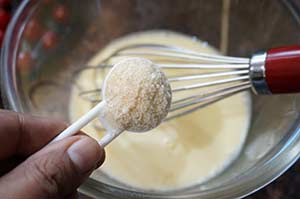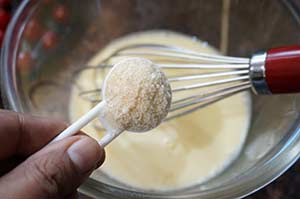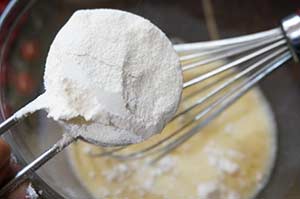 6. Whisk everything together and now add melted butter and whisk again.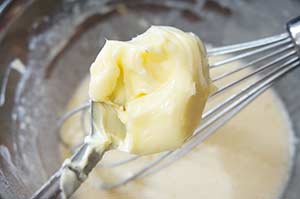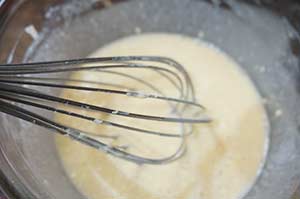 7.Pour this custard in the pie pan over the cherries.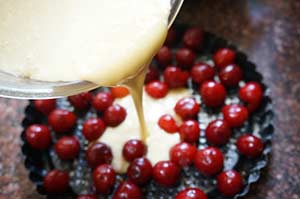 8.Bake it in the pre heated oven on 180 degree Celsius for 40-45 min or until the custard just sets.You can insert a knife in the centre to check if it comes out clean. Slice and serve warm or cold as you like. I like it warm and still jiggly. You can make these in ramekins also which makes individual servings, so perfect for parties.
Other recipes you can try with summer fruits are: Strawberry Walnut Babka, Italian Focaccia Bread with Strawberries, Apple Crisp, Banana Bread Baked Oatmeal with Toasted Walnuts, Eggless Black Grape Cake with Strawberry Jam Glaze, Classic No Bake Key Lime Pie, Coconut Milk Mango Pudding, Eggless Fresh Peach Cobbler.
[yumprint-recipe id='312′]