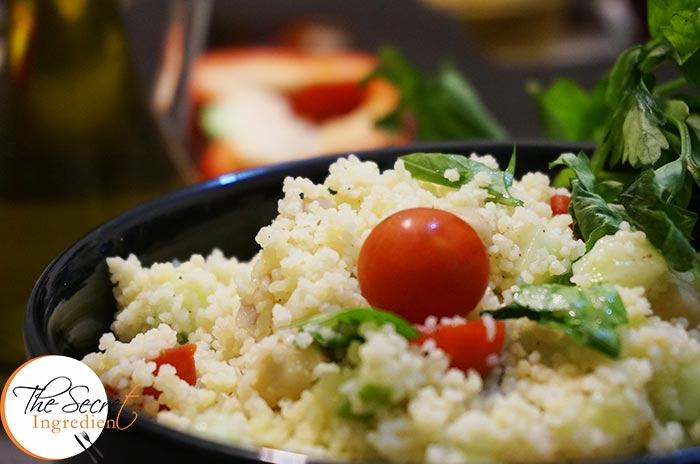 I was introduced to Couscous in Mexico. Couscous is a traditional North African dish made with semolina and cooked by steaming it. Its a staple food throughout the North African cuisines of Tunisia, Algeria, Morocco, Mauritania and Libya. But owing to its nutritional benefits its becoming very popular all across the globe. Couscous is made by sprinkling semolina with water and rolled with hands to form small tiny balls. It is then sprinkled with dry flour to keep them from sticking. These small balls or pellets are then steamed and cooked.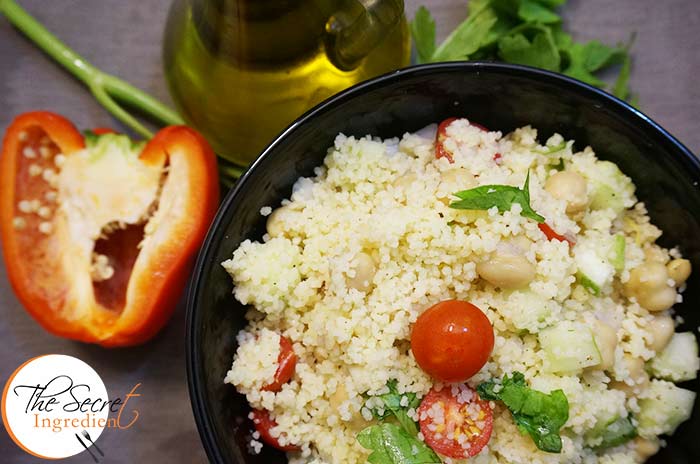 In a modern scenario couscous is available as instant couscous which requires soaking in hot water for 5 minutes. For this salad I have used Instant Couscous. The salad featured in Laura Vitale's Webspace and I was so determined to try it. I found couscous and made it. It was sooo delicious, filling and refreshing. Its a boon for all weight watchers. The salad can be made with any fresh vegetable you like. You can use green onions, boiled beans even blanched beans.
Directions:
1. In a sauce pan add some water and bring it to a boil. Turn the flame off.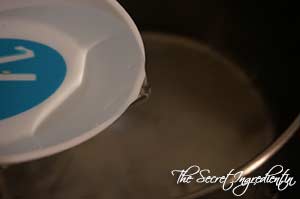 2. Now add equal quantity of couscous to the water. Let it get soaked and cooked for 5 minutes. Put the lid on and let it rest.
3. Peel a fresh cucumber. I partially peeled it for an amazing texture. Also deseed it using a spoon.
4. Chop Cucumber into bite size pieces. Also chop onions and tomatoes. I have used cherry tomatoes you can use any. Set aside.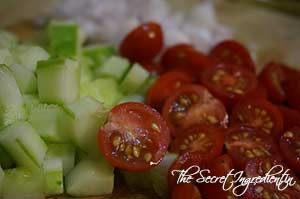 5. For the vinaigrette, in a bowl add zest of a lemon. Also add lemon juice.
3. Add Extra Virgin Olive Oil and season it with salt and pepper.
4. Add chopped veggies to the vinaigrette along with boiled chickpeas.
5. Top it with fresh chopped parsley and combine everything.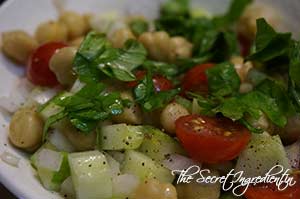 6. Fluff up the soaked couscous with a fork.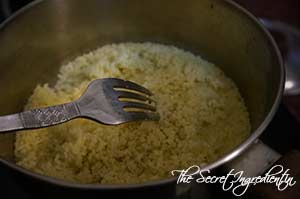 7. Season it with salt and pepper.
8. Add couscous to the veggies and combine. Check for additional salt and pepper.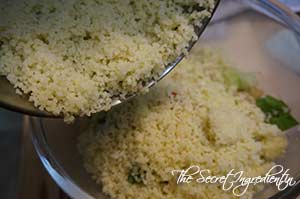 9. Serve at room temperature or refrigerate overnight to enhance the flavours. Its a full meal in itself.
You can even try Fresh Mexican Black Bean Salad with Mangoes, Avocado Parsley Pasta, Sundried tomatoes Pasta Salad, Thai Green Papaya Salad Recipe.
[whohit]CouscousSalad[/whohit]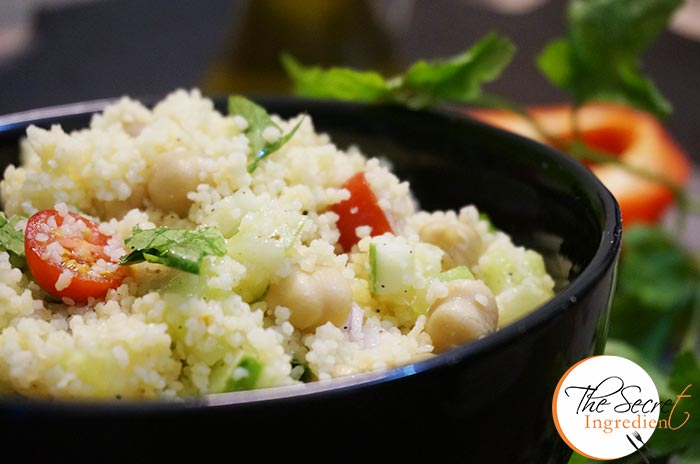 [yumprint-recipe id='158′]