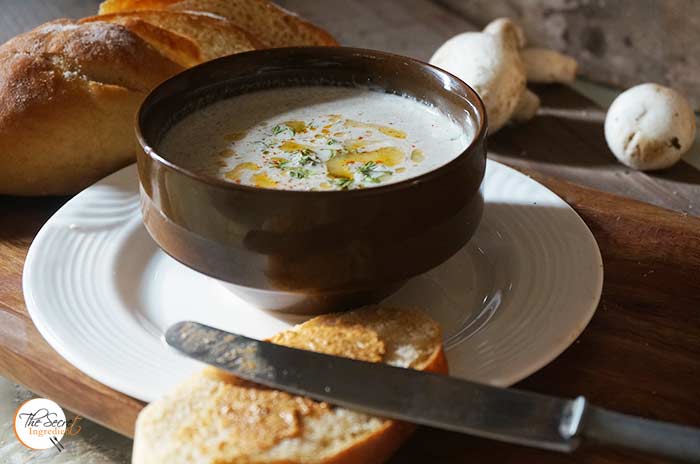 By now I must stop yapping about my love for mushrooms. Its a known fact and needs no more proof. I have 15 recipes of Mushroom on my blog already what else needs to be said. If you give me just mushrooms, I can happily spend my entire life eating Mushrooms 🙂 If I hadn't included this classic recipe of Cream of Mushroom Recipe this collective would have been totally incomplete. This time I promised my self to take pictures before all of it is devoured. This recipe doesn't use any flour to thicken the soup. But if you like you can add 1 tablespoon All purpose flour to it. This soup is a haven for all mushroom Lovers. I often team it up with my fresh homemade Whole Wheat bread.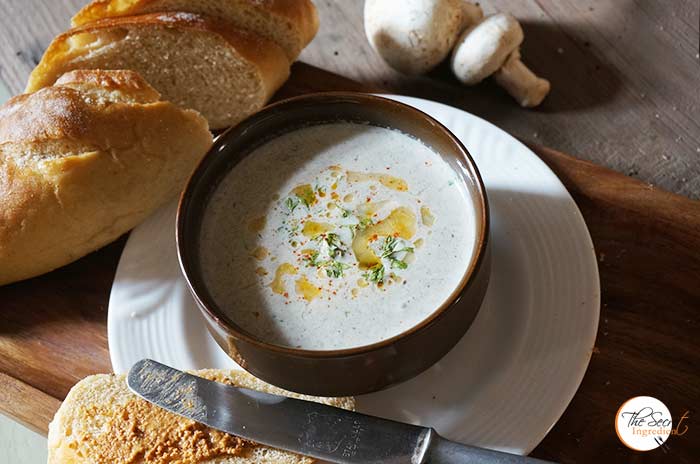 Its very easy to put together. Even bachelors can make this and doesn't require much time and effort. The quantity of cream can always be adjusted and the soup can be made healthier as per your need. If you are looking for other soup recipes you can find the links below.
Directions:
1. Wash Mushrooms for any grit and pat them dry using a kitchen towel. Chop them into thin slices and set aside. Also chop Onions and garlic.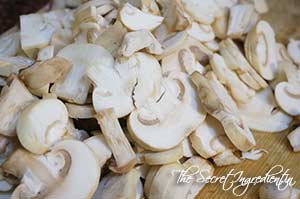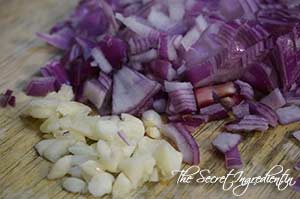 2. In a pot add some olive oil and also add chopped garlic and onions. Saute them till they have become soft and onions have turned pink. At this stage add sliced mushrooms and and toss them with onions and garlic.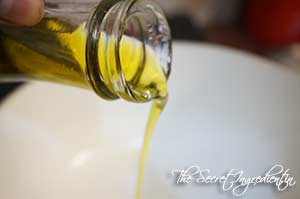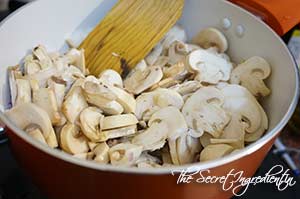 3. Add thyme and Parsley. I used both in dried form. Mix together with the mushrooms. Add All Purpose Flour to the mushrooms and saute for a minute. This will make the soup more thicker. This is purely optional.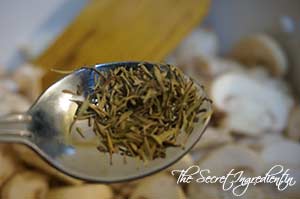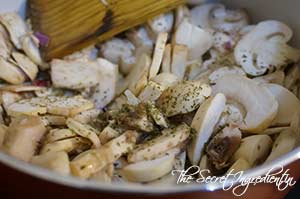 4. Turn the flame on low and cover it with a lid. Let mushrooms sweat out and release water. This should take about 5-7 minutes.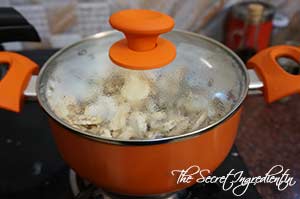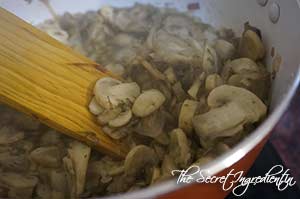 5. Add water and a cube of vegetable broth. You can even use fresh broth if you like.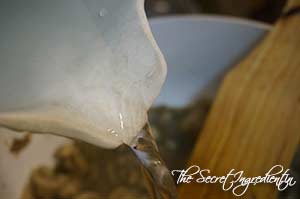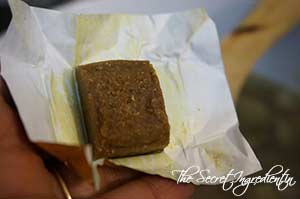 6. Season with salt and pepper. You can also add a pinch of nutmeg.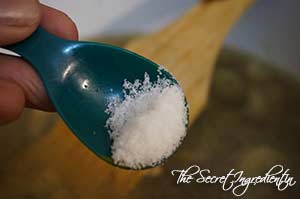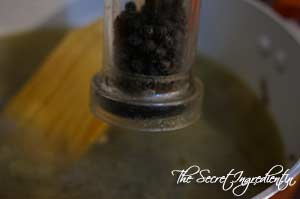 7. Cover it once again and let it come to a boil. Remove the lid and turn the flame off. Puree the mushrooms using a hand blender or instead you can use a conventional blender till everything becomes smooth.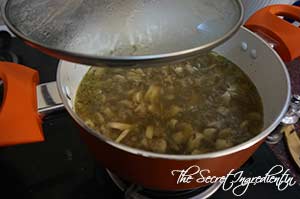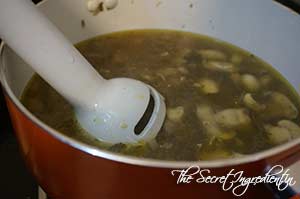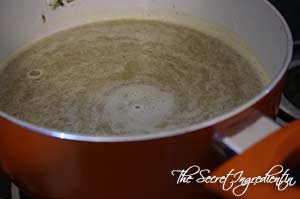 8. Return it back to the flame and bring it to another boil. Add cream and combine.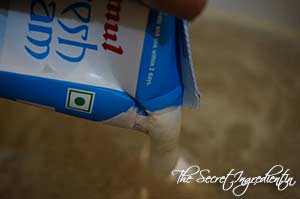 9. Transfer it to a serving bowl and garnish with chilli oil and add freshly chopped herbs. You can serve it with fresh home made bread. This soup is truly heartwarming.
If you are looking for other soup recipes you can try: Classic Russian Borsch, Cream of Asparagus Soup, Cream of Broccoli Soup with Chives, Peas and Mushroom Spicy Soup, Classic French Potato Leek Soup, Mexican Red Kidney Beans Soup With Baked Tortilla Chips, Tomato Soup , Zucchini Garlic Soup with Yak Cheese Shreddings, Chicken Soup with Rice.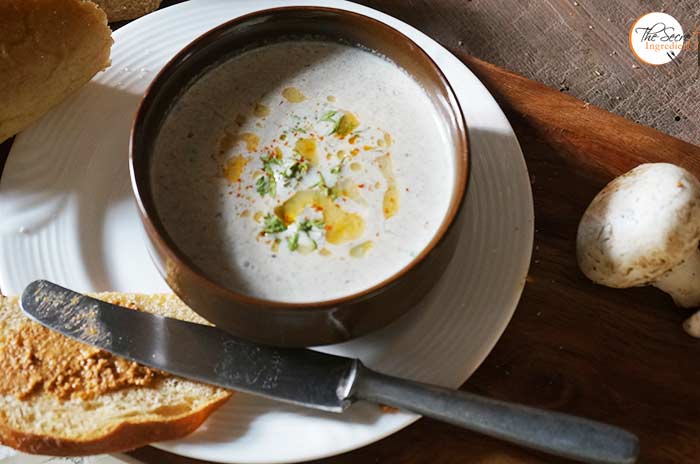 [whohit]CreamOfMushroomSoup[/whohit]
[yumprint-recipe id='250′]