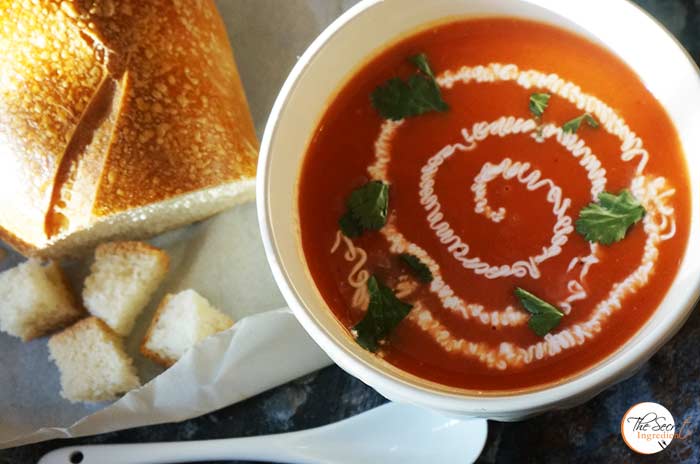 Come Winters and Tomato Soup is a frequent phenomenon on our dinner table. The soup is creamy yet tasty. The best part is it doesn't taste like restaurant tomato pureed soup. It has the perfect blend of vegetables and tomatoes. Of Course its my Mother's recipe as she would add all possible vegetables and hide them under that delicious and beautiful looking soup. Its a full meal in itself but you can always serve it with bread sticks or even vegetable sandwich. My little one loves this soup. You must also give it an opportunity to become your favorite soup.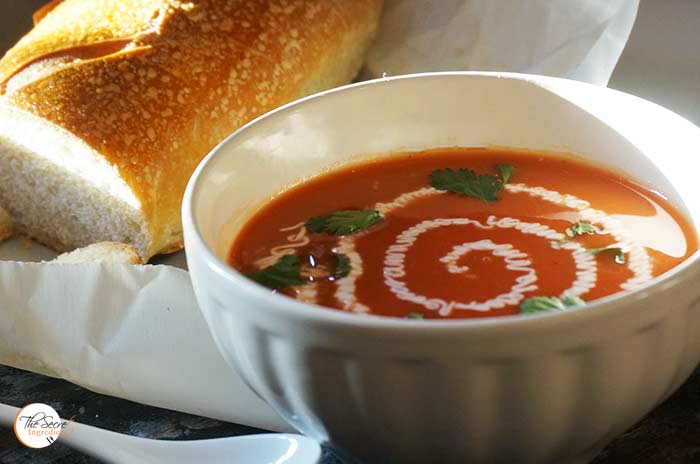 When I was in Mexico I remembered how people would fall for this soup. They found it so comforting and when I speak to them now they tell me how they miss us and the tomato soup. This simply makes me proud that a petty soup can stay in someone's memory for so long. You should try it, it certainly is comforting for the winter season.
Directions:
1. In a pressure cooker pour some oil and wait for it warm up little. You can also use a deep pot instead of a pressure cooker. I prefer Pressure Cooker because its faster. Add garlic and sauté it for a minute till you see it starts to get golden colour. Add Onions and sauté them till they become translucent. This will take another minute or two.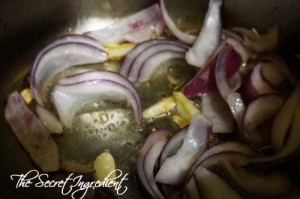 2. Add Carrots, beetroots and saute them along with garlic and onions for another minute or so.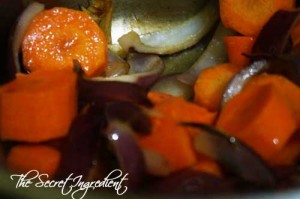 3. Add Gourd also known as Ghiya or louki or Calabasa or Zucchini and mix it to release some of its moisture. This will also take a minute.
4. Now add tomatoes the most important character here. Stir the vegetables for another minute.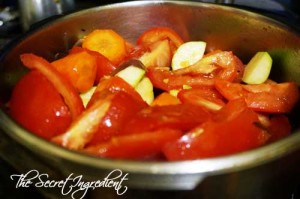 5. Let us garnish the vegetables with Salt and Pepper.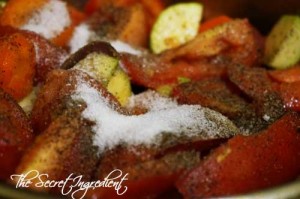 6. Now add about a liter and a half water into it or enough to drown the vegetables. And close the lid of the pressure cooker with whistle on. Cook on high flame till you hear the first whistle or hissing sound and then turn the flame on low and continue to cook for another half an hour. Open only when the entire pressure has released itself. If you using deep pot add about two liters of water and cover the pot with a lid and cook on high flame for ten minutes then turn the flame on low and cook for at least an hour or when you see vegetables turn tender. Do not forget to stir occasionally like after every few minutes and if you see water level dropping add more water.
7. Now drain the vegetables with a colander and do not throw away the water. Reserve it.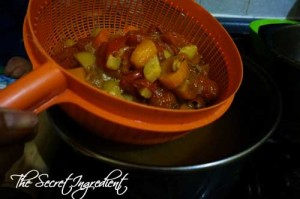 8. Now put these vegetables in a blender and puree them till soft.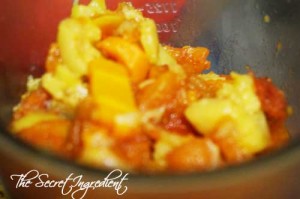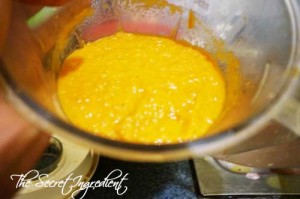 8. Now mix the reserved water with this puree. And sieve it using a colander. You will find a little residue left in the colander, throw it away.
9. Bring a boil to the sieved soup. If you feel the consistency is too thick add little water to dilute it.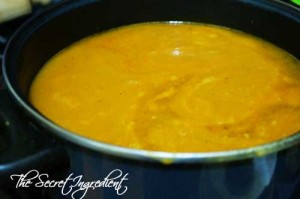 10. If you like add a spoonful of thick cream or malai whisked using a fork. Season again with Salt and Pepper, if needed. Serve hot and beat the cold. 🙂
Other Soup Recipes you can try are: Classic Cream of Mushroom Soup, Classic Russian Borsch, Cream of Asparagus Soup, Cream of Broccoli Soup with Chives, Peas and Mushroom Spicy Soup, Classic French Potato Leek Soup, Mexican Red Kidney Beans Soup With Baked Tortilla Chips, Zucchini Garlic Soup with Yak Cheese Shreddings, Chicken Soup with Rice.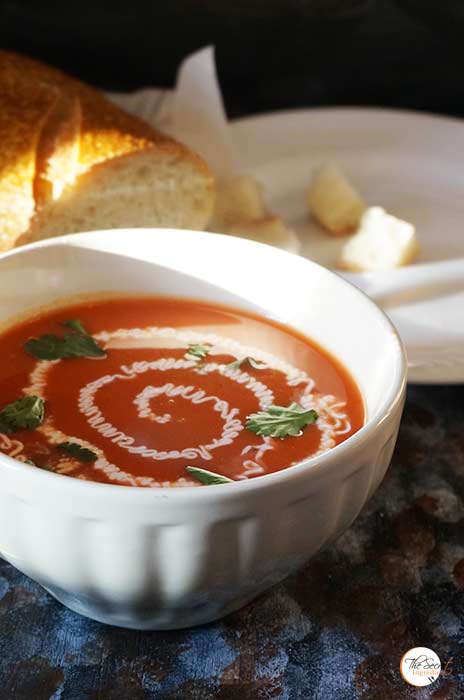 [yumprint-recipe id='6′][whohit]tomato-soup[/whohit]