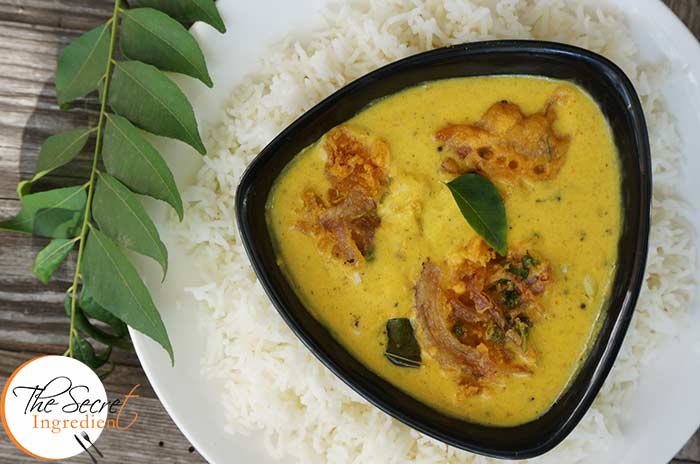 My mother is an incredible cook and the credit goes to her for taming me and making a good cook out of me. I learnt to cook out of need and never out of interest. But gradually that need became an enjoyment and lately a passion.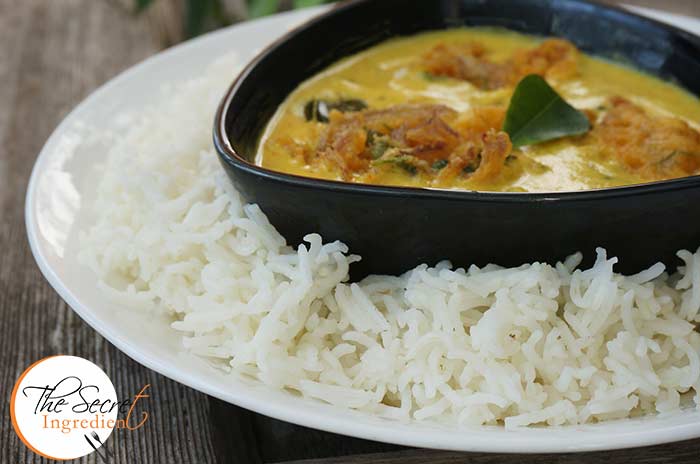 Last year when my parents visited me in Mexico, I made Kaddhi Chawal for dinner one night. Needless to say this recipe is my mom's most famous recipe. When she started eating she paused and said "I cant say if its made by you or me". That was the biggest compliment from my guru. I hope you try this recipe and enjoy.
Directions:
1. Add all the ingredients for kaddi (not tadka) in a blender and add add only 1/4 of water and run the mixer to form a lump free liquid.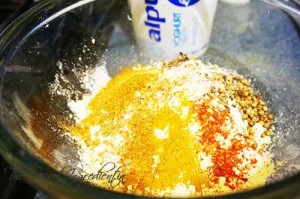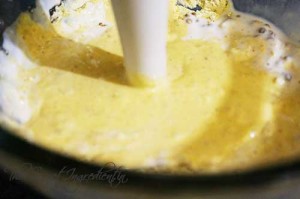 2. Pour this mixture in a large pot (ensure its very deep because on boiling it can spill) and add rest of the water.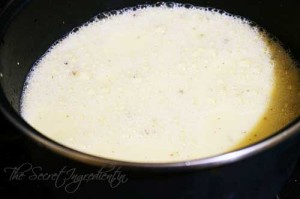 3. Turn on the flame and let it boil for about 25-30 minutes. You must keep stirring it every minute and reduce the flame every now and then to stop the kaddhi flowing off the pot. Don't be like me 😛 keep an eye on it. You can put it on high flame again and likewise keep repeating till about half an hour. Once you feel the kaddhi is cooked turn off the flame. The consistency of kaddhi will become less dense as the kaddhi cooks.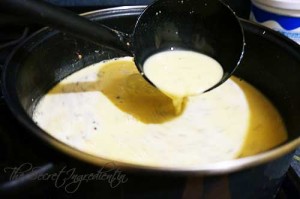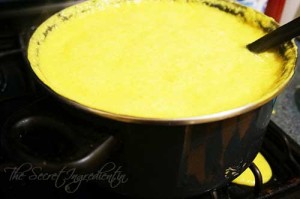 4. In a skillet/ pan add oil and let it heat for a minute and then add mustard seeds and cumin . Let it splatter for another half a minute. Ensure you do not over cook otherwise the taste changes.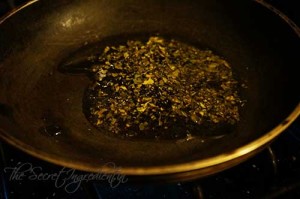 5. Add Fresh kaddi patta and cook for additional half a minute. I do not have the luxury to have fresh kaddi patta in Mexico so i use dried coarsely ground kaddhi patta. It doesnt taste as strong as fresh leaves but something is better than nothing.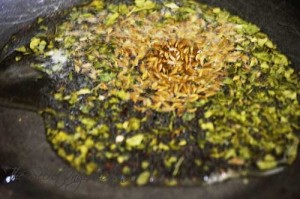 6. Add garlic and green chili and cook till garlic starts turning golden brown.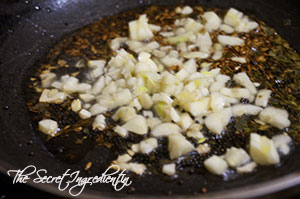 7. Now add this tempering on top of your kaddhi in the pot. Garnish with chopped coriander and garam masala. Keep aside.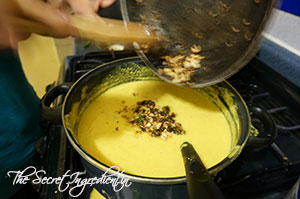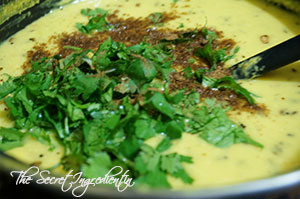 8. For the pakora or fritters, in a frying pan pour oil and let it heat.In the meanwhile mix besan, onions, chilli, salt, red pepper powder and water to form a paste. It should not be very liquid.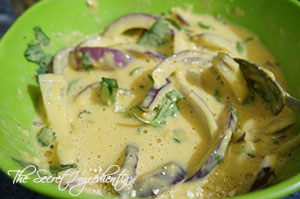 9. With a spoon pour the mixture in heated oil to make fritters. Ensure you make small and thin fritters or pakora for kaddhi as they will not absorb a lot of kaddhi and there will be enough liquid.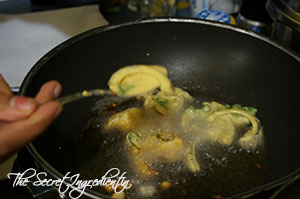 10. Once you fry the fritters turning both sides till they acquire golden colour remove them on a paper towel to absorb extra oil.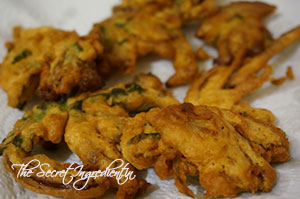 11. Put these pakoras/fritters in kaddhi and heat it for a couple of minutes.Your Besan Kaddhi is ready! Serve with Rice and enjoy !
Other popular and Lip smacking dishes from Punjabi Cuisine are: Bharwan Karela, Dal Makhani, Langar wali dal, Bharwan Tinda, Butter Chicken .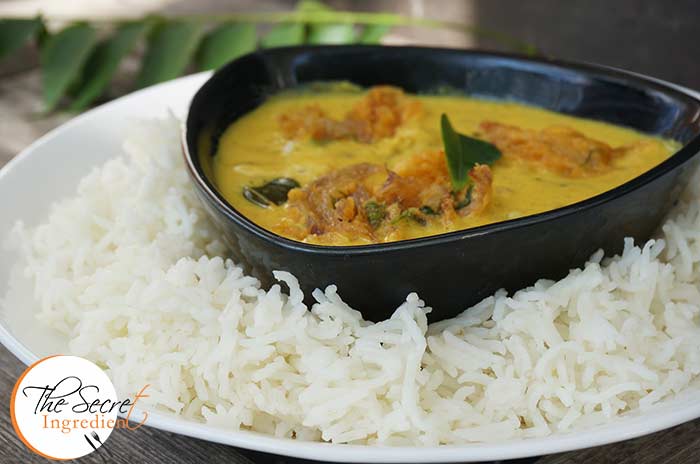 [yumprint-recipe id='48']
[whohit]kaddhi[/whohit]