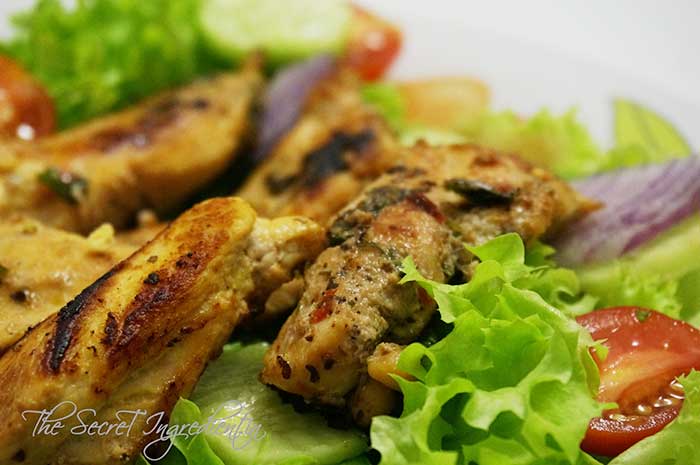 In general Indian cooking is rich and oily. And if you make any non vegetarian dish in Indian style it becomes even more richer with addition of ghee. I was looking for a way to cook chicken which is healthier and yet tasty. I tried cooking it with bare minimum spices and a tbsp of olive oil by grilling it on my pan. Trust me this experiment was a hit and now we make this Grilled Chicken Salad once every week. Do not get confused as it may be called salad but its a full meal in itself.But if you like you can always use a side dish like Avocado Parsley Pasta with this
Directions:
1. Preheat a pan or griddle over medium heat.
2. In a bowl, mix the chicken with the oil, balsamic vinegar or its substitute, zest and juice of lemon, garlic, parsley, chili flakes and salt and pepper. Ensure the chicken is well coated in the marinade and set aside for a few minutes while the grill pan gets nice and hot.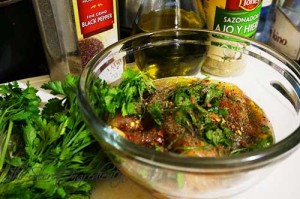 3.Cook the chicken for about 4 minutes on each side or until fully cooked through (this might take longer if the chicken isn't pounded thin enough). Do not overcook it for it will become dry and loose all its flavour.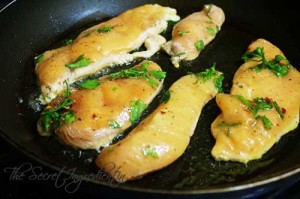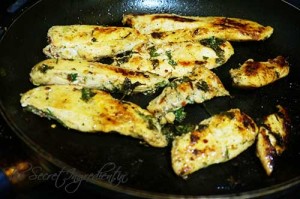 4. Remove to a plate to cool slightly.
5. Cut it into bite size pieces and serve with a blast of salad. You can even try BBQ Sauce and Honey Mustard dressings with it. I love to pair it with Avocado Pasta.
You can even try our Pan Grilled Fish in Lemon Butter Sauce.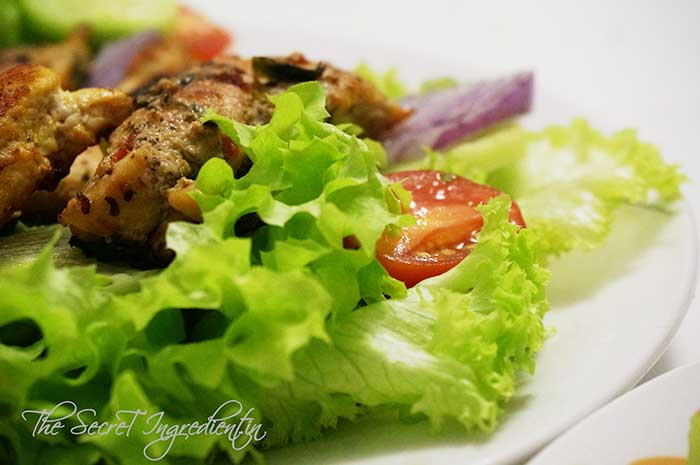 [yumprint-recipe id='83']
[whohit]grilled-chicken-salad[/whohit]