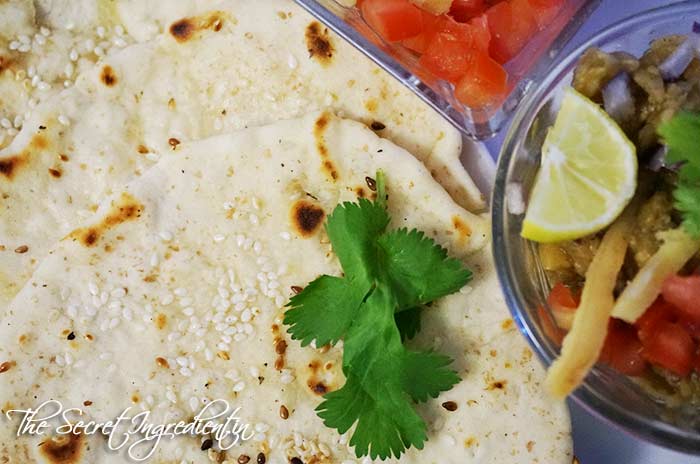 Kulcha is type of leavened Indian bread famous from North of India usually eaten with Matar or Chole . Its traditionally made in a oven but this recipe I have for you is made on a stove top. Kulchas can be made like rotis and even stuffed. I will soon be trying the stuffed kulcha. Shall post the recipe soon 🙂
Directions:
1. In a kneading bowl put some maida or all purpose flour. Also add Baking powder, Baking soda and Sugar to the flour and mix.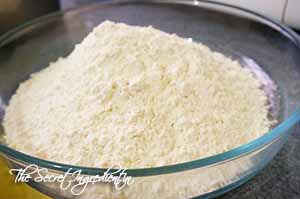 2. Make a well in the center and add oil, curd and little water. Start mixing the flour with the liquids and then start kneading it. Keep adding more water as required.
3. Knead for atleast 8-10 minutes till it comes together into a soft dough ball. Cover it with a wet kitchen towel or plastic cling wrap and keep it for fermentation for atleast 2 hours.
4. After 2 hours the dough will become much more soft and very elastic.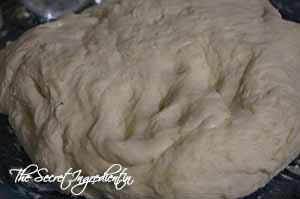 5. Take a small ball and roll it into dry flour. Try to roll it into a round roti using roller pin and rolling it in dry flour as required.
6. Do not panic if the dough becomes elastic and comes back to the same shape . Just hold the rolled dough in both your hands and stretch apart slightly. Do not tear it apart 😛 After stretching it little it becomes a little easier to roll. True Story 😉 It will come with one or two practice. Once the dough ball is rolled spread sesame seeds or nigella seeds all over it and roll the pin over it so that it sticks to the dough.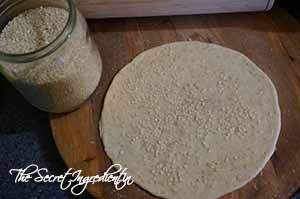 7. Transfer the roller dough to the pan or griddle. Cook on one side for til its cooked 1/4 and then flip on the other side and cook it till its half done. Apply ghee on both the sides. It has a tendency to inflate, if you wish you can make a small cut on the top to deflate it.
Serve warm with matar or chole. It tastes amazing.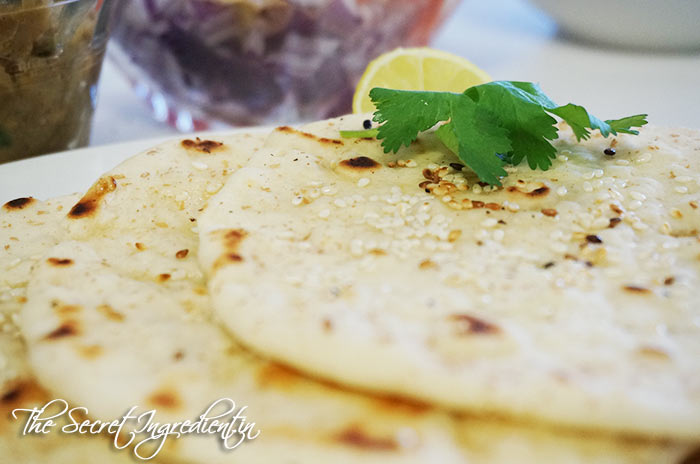 [yumprint-recipe id='2′]
[whohit]kulcha[/whohit]