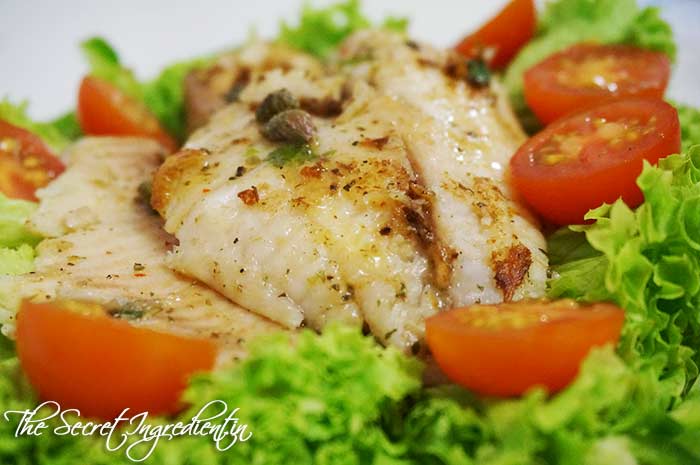 The only memory of me eating fish was when I was a little girl and when my Father would get "Fish Pakoras" from a very famous shop in our town. After that I turned vegetarian and tried fish only in Mexico. With many fail attempts finally I figured out a healthy way to cook fish. It doesn't take much effort and is a perfect date recipe. Even the bachelor's can easily put this up together. You can serve this with salad.
Directions:
1. Take fillets of fish, wash and pat dry with a kitchen towel. Keep aside. I used tilapia or mojarra, as they call in Spanish but you can use any fresh water fish which is skinned and boneless.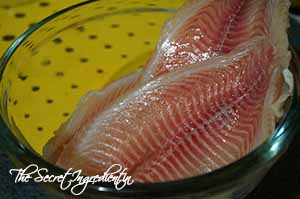 2. In a bowl place fish fillets and rub them on both sides with garlic powder, salt and black pepper powder. You can even use minced garlic if you cannot find garlic powder. I prefer garlic powder because it becomes easy to rub it.
3. Spread little olive oil and toss in some red wine. If you want to cook without wine you can easily ignore this. Squeeze in juice of a lemon and mix gently.
4. If you like to make it hot you can add red chili powder. Also chop some fresh parsley and mix it in the marinade. Nothing tastes like a fresh sprig of parsley but if you cannot lay hands on it you can always use a dried parsley herb.
5. Keep the fish in marinade to sit for ten minutes.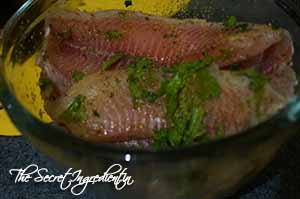 6. Now in a flat bottomed large pan pour some olive oil and let it become hot (if the oil isn't hot the fillet are likely to break). Once the oil is hot place two fillet at a time, discarding the liquidy marinade . You can even add couple of capers for added flavour. Capers and Fish always taste great together. Cook on each sides for 2 minutes each as fish doesn't take much time to cook. Also if the fish is overcooked all its moisture is lost and it becomes very tasteless.
7. Transfer the cooked fish in a serving platter and in the meanwhile in the same pan melt some butter and add some lemon juice to it. Now, generously pour this lemon butter sauce on your fish for that divine flavour.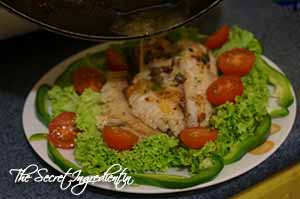 Serve it with salad or roasted potatoes. Enjoy!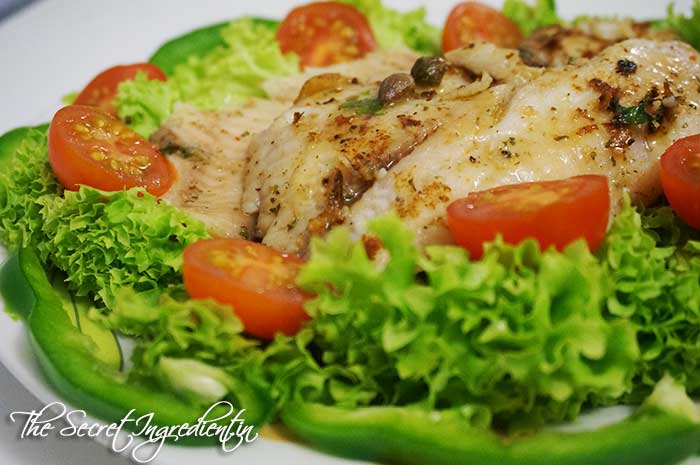 [yumprint-recipe id='19'][whohit]GrilledFish[/whohit]