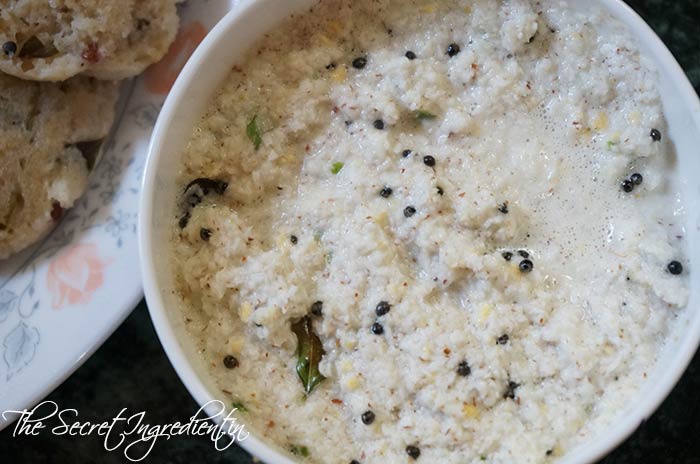 Some things are made in pairs and they compliment each other well. If you cook one and leave the other..its like Blasphemy 😛 The same is the case with Idli or Dosa Sambar, it has to have Coconut Chutney. My husband is a great fan of Coconut Chutney. Any time I end up making anything from the Southern Indian Cuisine I have to make this chutney. There are many ways of making this but his is my version. Simple and tastes great.
Directions:
1. In a bowl soak some channa dal for atleast fifteen minutes. If you can easily find roasted channa dal you can use that.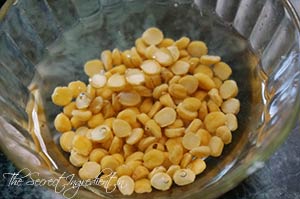 2. Break open a fresh Coconut and remove the water. Dont throw it away drink it or use it to liquefy the chutney. Scrape the coconut using a scrapper or grater.
3. In a blender put grated coconut, green chilli, channa dal, grated ginger and combine to make a smooth paste.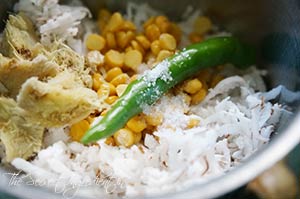 4. Add couple of spoons of water to achieve a perfect consistency.
5. Now for tempering you must add oil in a pan and when it gets heated add Red dried chili, mustard seeds and kaddi patta. I was out of dried red chili so I skipped adding it. My bad. Wait for the mustard seeds to crackle and then turn the flame off.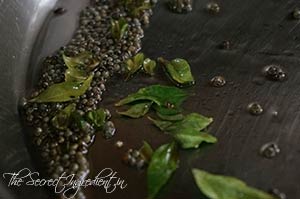 6. Pour this tempering over the chutney and refrigerate. Serve them with hot Rava Idlis.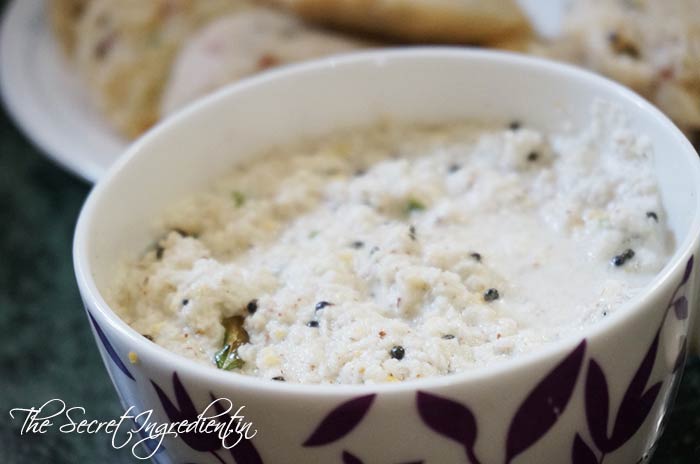 [whohit]CoconutChutney/whohit]


[yumprint-recipe id='22']